Below are the Scholrships and Graduate Assiantships that are available to the DPT students at the Mount.
DPT Scholarships
Dr. Peter D Mosher Book Scholarship
The recipients of the Dr. Peter D Mosher Book Scholarship are awarded three core textbooks that are utilized extensively in the second and third years of the DPT curriculum and are representative of the major practice patterns in physical therapy as defined by The Guide to PT Practice.


Recipients of the book scholarship award are chosen based on their demonstration of outstanding academic achievement through a cumulative GPA of 3.6/4.0 within the professional curricula. They have also demonstrated service to the University, profession, or the community that exceeds the requirements of specific courses in the DPT curriculum as portrayed through a personal essay.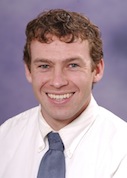 Dr. Pete Mosher was the MSJ Director of Clinical Education (DCE) and faculty member from 2007-2013. Pete battled severe lung disease and passed away on December 7th, 2013 while awaiting transplantation. Pete was an amazing human being and all who met him would say they were blessed to call him friend and colleague.  His positivity, faithfulness, and commitment to living the mission of the Mount were steadfast and inspirational.Pete's impact extended well beyond the Mount community.  As the DCE, he served as the face of the Mount to many physical therapists across the country. Pete was dedicated to PT clinical education; ensuring that it moved forward thoughtfully and with the development of ethical, compassionate physical therapists always at the heart.  His colleagues on the Ohio and Kentucky Clinical Education Consortium valued his efforts, wisdom, and passion for the profession. It is for these and so many other reasons that the DPT faculty were honored to rename the DPT Book Scholarship in 2014, in his honor.
---
Funds for the award are only one example of the contributions made to our program from faculty, alumni, family members and the PT community. It is the generous support of our benefactors which allows us to award more scholarships to qualified recipients each year. 
---
Scholarship Recipients:
Class of 2020:
Maria Syfert
Niles Keller
Kerry Caddell
Amber Elsen
Class of 2019:
Lydia Nash
Megan White
Brooke Daniels
Allison Pfaltzgraff
Class of 2018:
Morgan Steinberg
Ben Fannin
Alexis Smith
Lindsey Moore
Class of 2017:
Camille Chiappone
Amanda Kerley
Michelle Pohl
Class of 2016:
Sarah Cademartori
Kyla Radakovich
Class of 2015:
Alyssa Liebrecht
Kristen Asman
Kara Kinnear
Class of 2014:
Julie Schwieterman
David Searight
Tyler Long
Class of 2013:
Abbey Soule
Nick Salcedo
Kristen Mahoney
---
Submit below to donate to the scholarship. Any questions can be directed to the Program at 513-244-4890 or physical.therapy@msj.edu. 
DPT Graduate Assistantships