DPT Student and Alumni Spotlight
"
"The MSJ DPT Program allowed me to have confidence to branch off on my own. The support from the staff and having excellent clinical instructors gave me the confidence to take a risk after school. A lot of this is because I felt so prepared from the high standards of the course curriculum and the valuable experiences during my clinical rotations."
Vic Troha, '16
"
"I think my experiences at MSJ helped me be successful in my career by not only providing clinical skills and knowledge, but also a great sense of professionalism. I feel that I learned a lot of professional behaviors, communication skills, critical thinking and problem solving skills that helped me take on leadership roles in my career."
Jeremy Heinrich, '06
"
"The DPT program gave me a well-rounded education. I feel that it provided many opportunities during clinical experiences due to the strong relationship within the community that MSJ has built. I feel that I got an excellent PT education."
Raina Barnett, '14
"
"After interviewing with the program, the Mount jumped to the top of my list primarily due to the communal atmosphere of the students and faculty. From the time I sent my application, I have always felt noticed and that the program actually cared. After my interview, I realized that this personalized attention and dedication to student success is fostered by the faculty. Any accredited program is going to have competent faculty that are great at what they do. What is not guaranteed however is how much they are willing to help the students and how much they share in students' success. I have always felt this dedication to the student at the Mount and feel that I am best set up for success in this program."
Brendon Clark, '24
"
"Throughout the interview process, it was evident that the MSJ PT faculty and staff were dedicated to the success of each of their students. As someone who enjoys learning in community with others and being around active role models, I knew that this would be a place where I could continue to develop personally and professionally. In addition, I was sparked by the program's commitment to service in line with the University's mission and values, guided by the Sisters of Charity."
Bryan Westerlund, '23
"
"I thoroughly enjoyed my four years at the Mount and knew that it was where I wanted to continue my academics for another three years to complete my DPT degree. During my undergrad years, my teachers knew me by my first name and truly cared about my success. I knew that I would experience the same thing had I gotten accepted into the DPT program at the Mount. Not only did I know the Mount DPT program would provide me with an education that would more than prepare me to go out into the clinic, it allowed me to continue coaching soccer due to remaining in Cincinnati, which is another passion of mine."
Brenna Lonneman, '22
What is unique about the Mount's DPT Program?
Student-Run Pro Bono Clinic
Run by our own students, the MSJ Physical Therapy (PT) clinic offers free services to improve the lives of our westside community. Our primary goal is to serve community members whose insurance benefits lack sufficient coverage or those without the financial resources to cover copayments.
42 WEEKS OF FULL-TIME CLINICAL EXPERIENCE
Students at the Mount have an initial 4 week clinical experience after Year 1 courses in either an inpatient or outpatient setting, followed by multiple, diverse direct patient experiences and simulations during the Year 2 clinical courses. Finally, after all didactic coursework is completed, students participate in 4 terminal clinical experiences for 38 weeks, leading to graduation in May of Year 3.
SPACIOUS AND WELL-EQUIPPED CLASSROOMS AND LABORATORIES
The Mount has 3 large hybrid classrooms with tables, mats, and plinths for lecture/lab integration
Inpatient lab with hospital beds and wall unit treatment/monitoring equipment
State-of-the-art high-fidelity simulation laboratories and private patient rooms for standardized patient encounters to enhance off-campus clinical experience
Equipment that reflects modern practice such as:


Motion analysis system (Dartfish®)
Physiology assessment system (BIOPAC®)
Bodyweight supported treadmill training (LiteGait®)
Interactive rehabilitation and training tools (Wii®, MR Cube®)
Safe patient handling equipment (Arjo®)
ADVANCED PRACTICE ELECTIVES
Third-year electives on advanced-practice topics such as animal rehabilitation, performing artists, running athletes, and manual therapy, as well as additional clinic opportunities (neurologic, falls and pro bono clinics).
FREE ELECTRONIC TEXTBOOKS
With Access Physiotherapy over 70% of the required texts for the 3 year program are provided for free to students.  Graduates will also have access for 6 months after graduation, perfect for studying for the NPTE.
NPTE PREPARATION COURSE AND PRACTICE EXAMS
The program organizes and pays for an NPTE preparation course and associated text for all third-year students in late November, early December of the final year.  Additionally, codes for 2 free practice exams (PEAT) are provided to students at no additional cost. 
A DEDICATION TO INDIVIDUALIZED ATTENTION
Faculty and staff are committed to student success and readily accessible for individual student needs. Mount faculty are educators first and foremost but they also are clinicians and leaders in the community.  All faculty are members of and actively participate in various roles in the American Physical Therapy Association.
A COMMITMENT TO PROFESSIONALISM
Faculty are devoted to helping students develop the professional behaviors essential to being an effective practitioner and health care team member.  The Mount's mission is to prepare students to be ethical leaders who respond to dilemmas with integrity and respect for individuals and society as a whole.
STRONG TIES WITH THE HEALTHCARE COMMUNITY
The Mount maintains strong relationships with all the regional healthcare systems to enhance the program by providing the best clinical placements and instructors, having local community clinicians serve as adjuncts, allowing visits to observe patients and varying types of practice, developing service opportunities, and even to help students practice with our year 3 mock job interviews. See more information about our community ties here. 
DEDICATION TO SERVING OTHERS
Throughout the curriculum, students are provided with course-related and extracurricular opportunities to practice their skills and serve those in the local community. We have an active student physical therapy association (SPTA) that plans social and service activities throughout the year.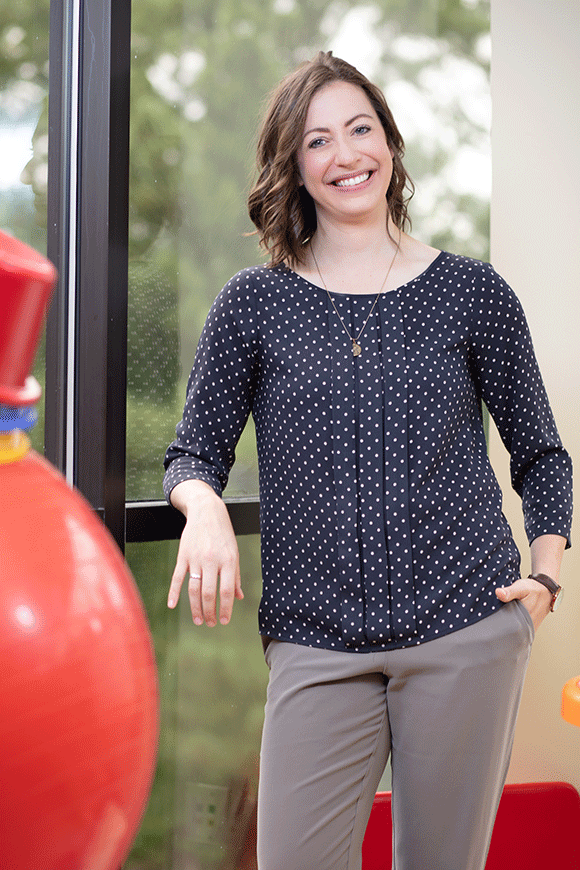 INSTAGRAM NEWS
RECENT NEWS