DPT students get hands-on experience through integrated and terminal clinicals in various healthcare facilities.


DPT students get practical experience through short-term and long-term clinical experiences, totaling 42 full-time weeks of clinical education in a variety of practice settings. The University maintains contracts with over 300 clinical organizations to provide diverse practical experiences for students.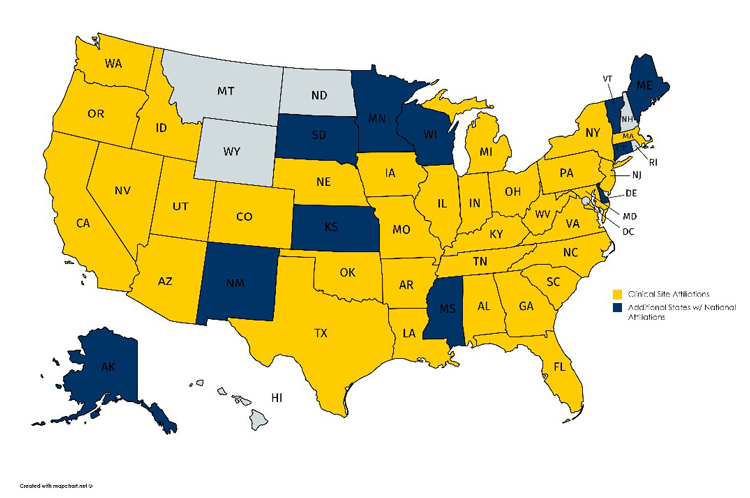 The majority of clinical sites are located within Ohio, Kentucky, and Indiana.  However, students should expect to travel outside of the Greater Cincinnati area for at least one clinical experience. It is important for students to participate in a stimulating and diverse clinical experiences therefore, the MSJ DPT Clinical Education Network includes facilities in all 50 states, Washington DC, Puerto Rico, and Canada. Availability of specific clinical sites varies from year to year. Prospective students should be aware that physical therapy interns pay tuition during their rotations and very few clinical sites are able to offer stipends.


The University is always looking to add new clinical partners who can offer unique, high-quality, intentional clinical education opportunities for students.  Faculty, students, alumni, or clinical facilities should contact Director of Clinical Education, Jamie Bayliss at (513) 244-4647 or by email to recommend a clinical partner organization for the MSJ DPT Clinical Education Network.