The Department of Chemistry offers majors in chemistry, biochemistry, natural science with a concentration in chemistry, and a dual degree in chemistry and mathematics.
We offer a minor in chemistry and sustainability studies.
Practical skills, real research:
100% of our graduates over the last five years are employed or enrolled in graduate school.
Students gain experience with our state-of-the-art instrumentation that includes: nuclear magnetic resonance spectroscopy, gas chromatography-mass spectrometry, atomic absorption, ultraviolet-visible spectroscopy, infrared spectroscopy, and high-performance liquid chromatography.  All of our major instruments are less than five years old.
Contact eric.johnson@msj.edu to discover how the Department of Chemistry and Biochemistry can help you reach your goals.
Why Chemistry and Biochemistry at the Mount?
Employers/Co-op/Grad School and Cost/Aid/Scholarships
Students at Mount St. Joseph University have found great cooperative education opportunities with companies throughout Greater Cincinnati. Organizations that employ Mount students include:
All Creatures Animal Hospital
Aretek
Andy Frain Security
Arches of Oak Hills
Athletic Republic
Athletico
Avenues for Success
Bayley Life
Beacon Orthopedics
Bethesda North
BLOC Ministries
Brighton Center
Brookdale
Carestar
Cincinnati Children's Hospital and Medical Center
Cincinnati Police Department
Cincinnati Recreation Commission
Cincinnati Red's
Cincinnati Sports Club
Cincinnati Zoo
Conservative Financial
Continental Message Solutions
Contractors Choice
Cumulus Media
CVG
Deer Park High School
DePaul Cristo Rey High School
Drayer Physical Therapy
Elder High School
Encompass Health
Envision
FC Cincinnati
Florence Y'alls
Gateway Rehab Hospital
Hamilton County Jobs and Family Services
Hamilton County Juvenile Court
Hamilton County PreTrial Court
Home City Ice
Howell Rehab
Kolping Soccer Club
Kroger Pharmacy
Lawrenceburg High School
Legal Aid Society
Mercy Health
Messer Construction
Newport Aquarium
Office of Senator Rob Portman
Ohio National Financial
Q Laboratories
Red Wolf Sanctuary
Ripley Crossing
Santa Maria Community Services
Snap Fitness
Soccer City
St. Elizabeth Healthcare
Talbert House
The Cincinnati Insurance Companies
The Literacy Network
The Lodge Nursing
Training Personally
TriHealth
Triumph Energy
Triversity Construction
Western & Southern
Western Hills Music
Western Southern Tennis Tournament
Wood Hudson Research Laboratory
ESTIMATED COST OF ATTENDANCE:
Scholarships Available:
Interested in careers in industry?
Interested in research or academic environments?
Many of our students continue their passion for science by entering a graduate program in chemistry, biochemistry, or related field.
Interested in health care?
Passionate about athletics?
Commuter?
The Mount is 15 minutes from downtown Cincinnati.  Convenient access to the city and global employers, while nestled in the beautiful hills above the Ohio River.
Alumni Stories
Click here to read the full Biochemistry Alumna Q & A article with Valentine Wanga
Click here to read the full Biochemistry Alumna Q & A Article with Nicole Suttles
100
of students employed or in graduate school within 1 year
Scholarships Available: Schmidlapp CITE
Most of our students choose co-op experiences to augment their training
Small school.  Hands-on, individualized training, one on one with PhD full-time faculty using a suite of instrumentation found in commercial lab settings.
Featured News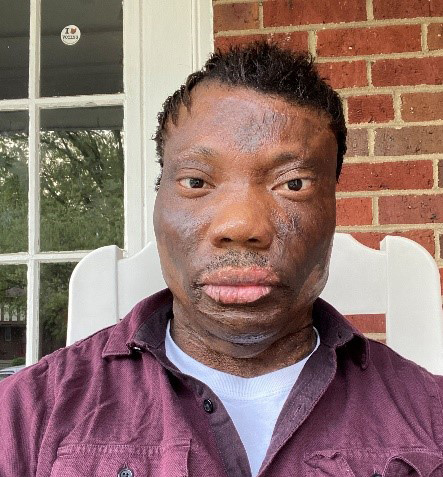 Transfer Student Q&A: Victor Onyegbulam, '22
September 1, 2021