The Department of Exercise Science and Integrative Health currently offers an undergraduate major in Health and Wellness, a minor in Exercise Science and Fitness, and physical activity classes for the general student population. The Department recently signed an articulation agreement with Xavier University as well for a 3+2 combined degree program for students interested in pursuing a Master of Science degree in Athletic Training.
Beginning Fall 2021, however, the Health and Wellness major will be discontinued. 
A significantly revised Bachelor of Science degree in Health and Exercise Science will be available with four concentration areas:
Clinical Exercise Science, 
Sports Performance and Active Aging,
Health Promotion, and
Health and Exercise Science 3+2 Master of Athletic Training.
The revised major will provide foundational scientific knowledge and clinical application to enhance wellness, quality of life, and physical activity across the lifespan. The Clinical Exercise Science concentration focuses on exercise prescription for moderate to high-risk patients and special populations and preparation for graduate studies in a health-related field.  The Sport Performance and Active Aging concentration focuses on exercise prescription and performance enhancement from childhood through late adulthood and the elderly. The Health Promotion concentration focuses on protective and negative health behaviors and risk factors, the social determinants of health, and interventions across multiple sectors to promote well-being. 
With the Centennial Fieldhouse and Knowlton Fitness Center opening in Fall 2020, the Department of Exercise Science and Integrative Health will have state-of-the-art equipment and facilities available for laboratory classes and to offer programming opportunities for students and employees.  Exercise Science and Integrative Health students will work with faculty, their peers, on-campus employees, and with clients drawn from the nearby community to conduct exercise prescription, testing, and research.
Students studying in the Department of Exercise Science & Integrative Health have a variety of options upon graduation. Students prepare for graduate study in health care professions, notably athletic training, occupational therapy, physical therapy, counseling, and nursing. Depending on the student's chosen minor, graduates may enter the sports performance & recreational fitness industries, health care administration & operations, social service & advocacy. Undergraduate students interested in preparing for a career in healthcare at the graduate level are encouraged to visit Graduate School Planning Advising or contact the director by email at hpac@msj.edu.
Featured News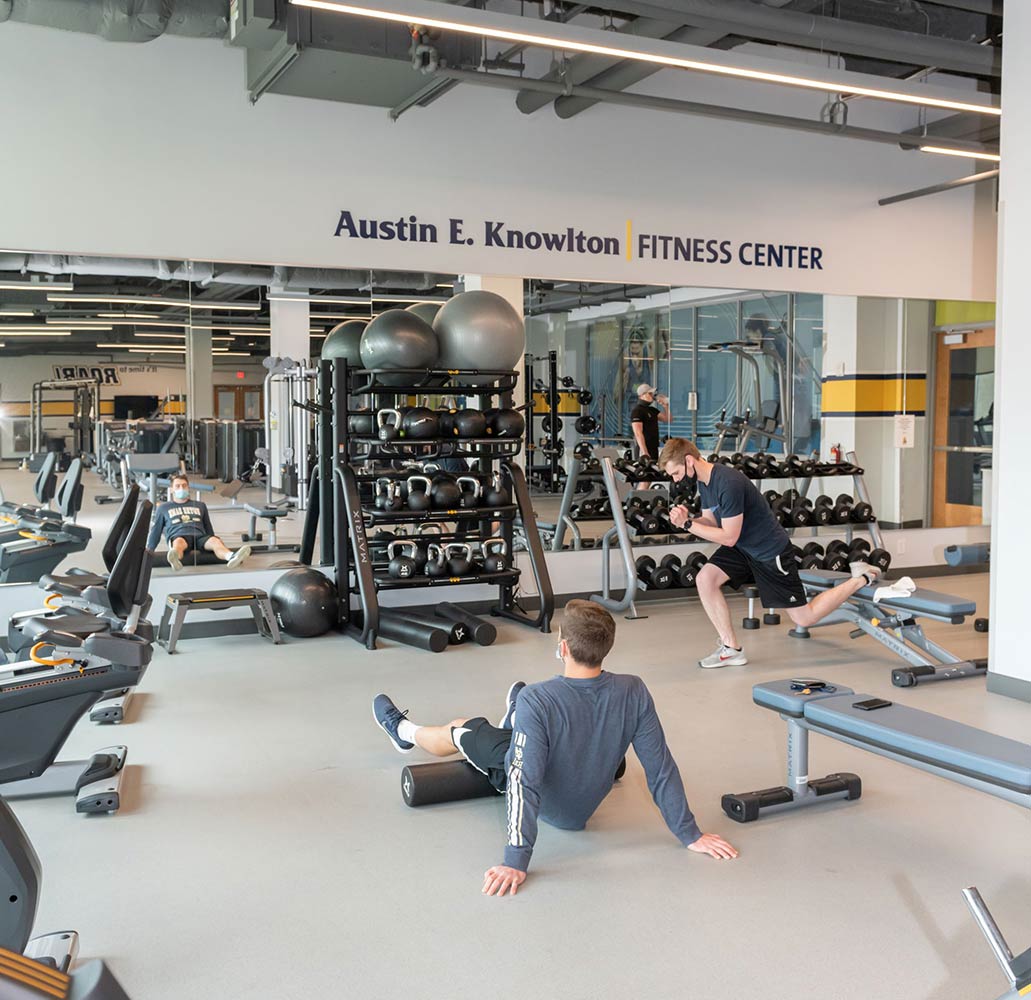 MSJ's CEEC Recognizes and Awards Two Community Partners
April 19, 2023
Click below to view a virtual tour of the Centennial Field House.
Faculty
Follow us on social media!
Twitter: @DrBCtheAT and @MSJ_MSJ_ExSciHealth
Facebook: facebook.com/MSJ.Exercise.IntegrativeHealth
Instagram: @drbctheat and @msj.exercise.integrativehealth
Climb Higher Series | Health and Exercise Science - Hear directly from our faculty about course offerings, program-specific details, and professional development opportunities. 
INSTAGRAM NEWS
RECENT NEWS