Health and Exercise Science students advocate for physical activity as a vital component to health and well-being. Students examine the foundations of human physiology, functional movement science, mental health, exercise prescription, and injury and disease prevention.

Within a biopsychosocial model of health, students experience real-time research and conduct field assessment opportunities associated with the clinical practices of athletic training, fitness instruction, strength and conditioning, and rehabilitation. Students graduate with a professional portfolio of skills and abilities for admission to graduate school or employment in health, fitness, wellness, and sports industries.

FEATURED COURSES
In this program, you have the opportunity to work with a member of the Graduate School Planning Advisors who will help design a course of study that is suited to your career goals.
Athletic Conditioning and Performance
Exercise Programming for Special Populations
Health, Physical Activity, and Aging
Human Nutrition
Principles of Human Performance
Physiological Adaptations and Management of Stress
What's Happening in Health - Dr. BC and 2 MSJ Students
Project Description:
"The
ESIH department
conducted a collaborative project this semester that paired a member of the MSJ community (faculty or staff) with students enrolled in ESC 323: Principles of Health Assessment and Exercise Prescription. The purpose of the project was to incorporate an experiential learning assignment into the course for the students, as well as provide exercise programming services to members of the Mount community." (
Dr. Nicole Nolan
, MSJ Assistant Professor, Exercise Science and Integrative Health)
Client Group: Mary Brigham (Associate Director of the Learning Center) with student exercise professionals Jacob B. and Jack T.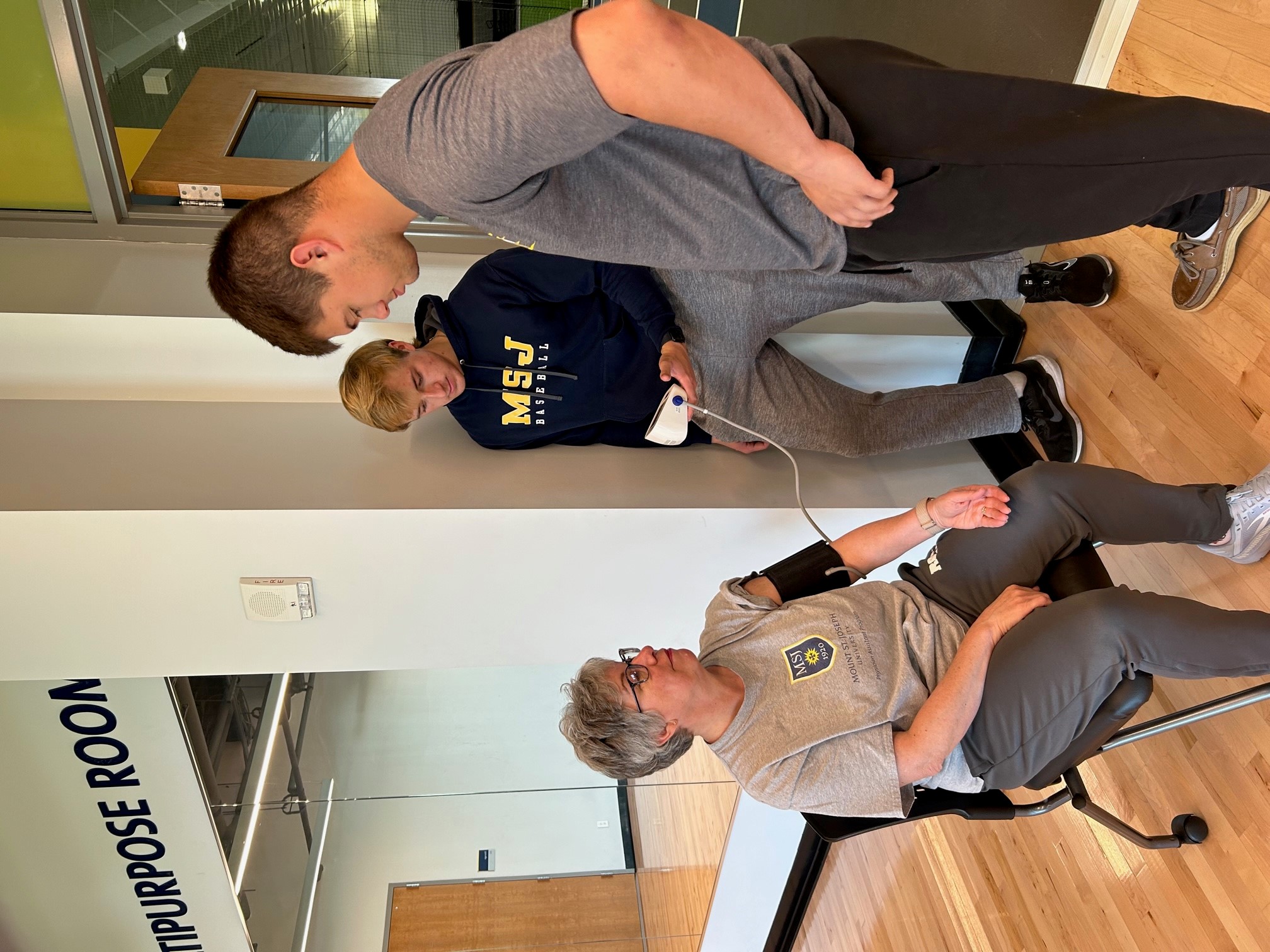 Mary:
 "I was amazed at the amount of progress that I made in five weeks! My Exercise Science students came up with a plan that worked well for my schedule, and each time we met they had something new for me to learn in the weight room. I have more energy and my numbers improved all the way around! This experience was even better than I had hoped for!"
Jack:
 "Being able to practice and apply the skills learned in class to help members of the MSJ community was an incredibly valuable experience."
Client Group: Dr. Karen Holtgrefe (Associate Professor and PT) with student exercise professionals Ella B. and Kelsey G.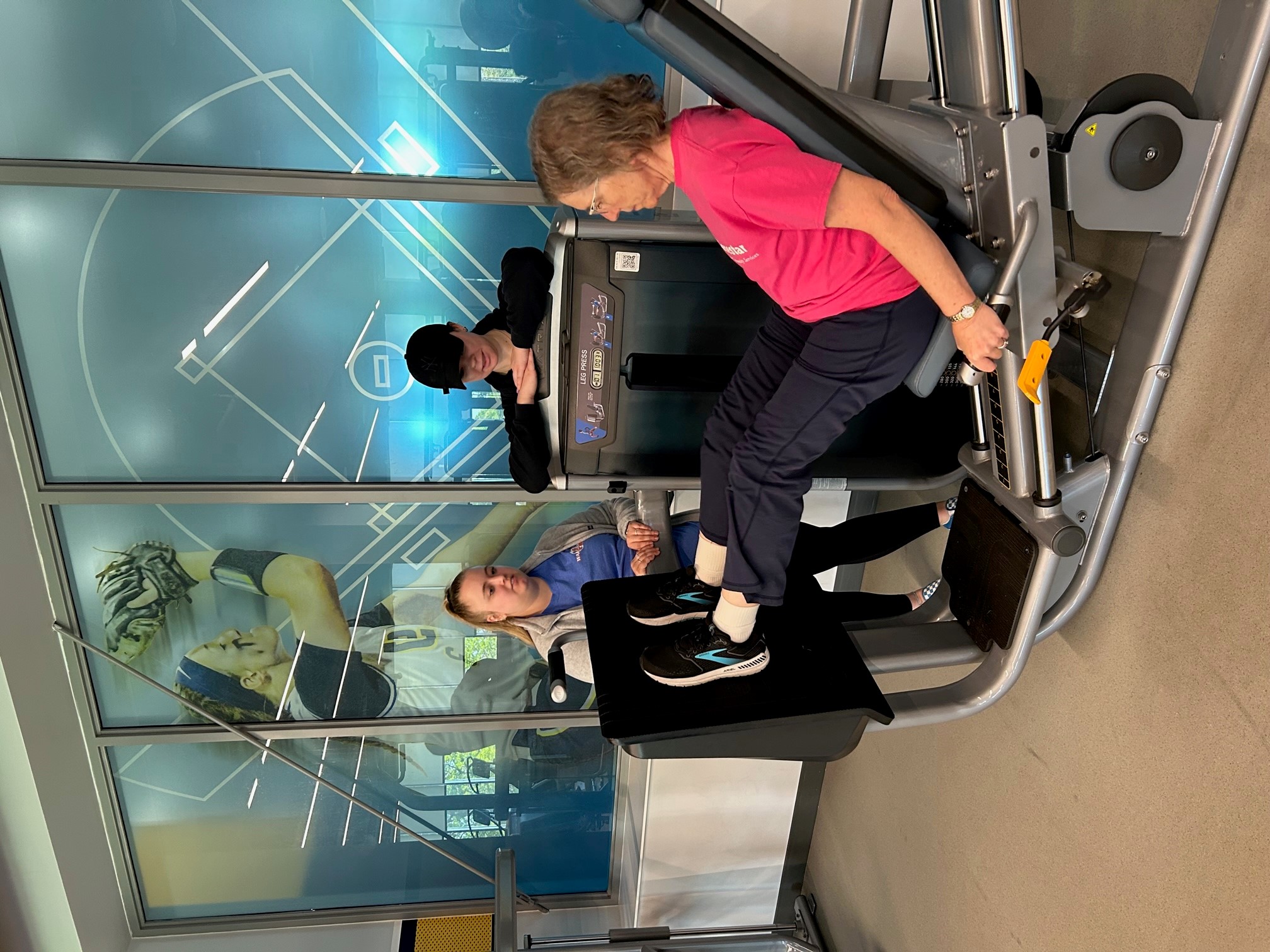 Karen:
 "Since the Knowlton Fitness center has opened I wanted to go and work out. The ESIH exercise opportunity was just what I needed. Ella and Kelsey really listened to my goals and created a fabulous program and supported me through the 5 weeks. I already made significant improvements and am looking forward to continuing on my own."
Kelsey:
 "I found it really motivating to watch our client's confidence grow not only in us as exercise professionals, but in herself as well."
Ella:
 "I really enjoyed being able to establish a relationship with the client. I learned how to remain professional but have fun at the same time."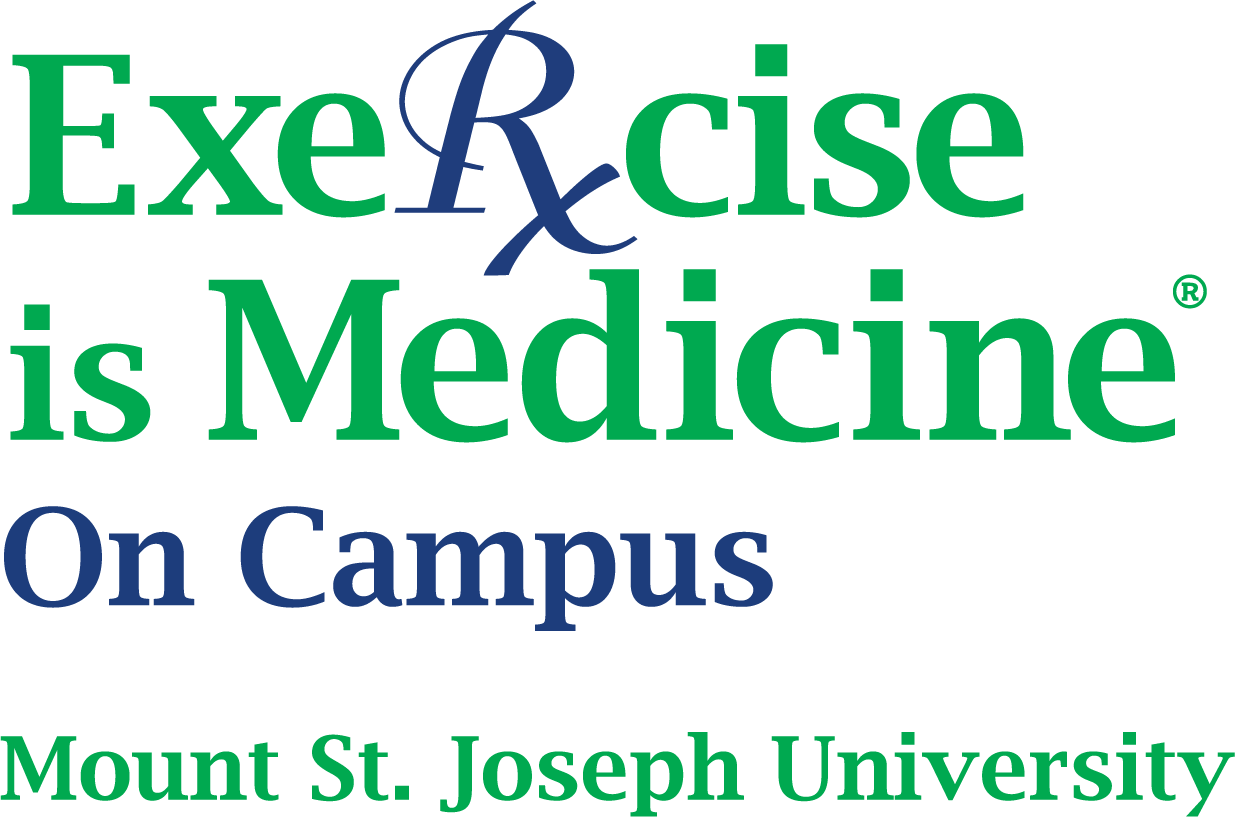 "
I had my co-op at Oxford Physical Therapy. I really enjoyed being there. It made me realize that physical therapy is truly what I want to do. The people and patients were so welcoming and nice. I will miss the people that I met and the connections that I had with the physical therapists there. My advice for freshmen is to never give up and always do your best. Classes will be hard and will push you to the limits but I promise you it is all worth it.
Makayla Carroll
Oxford Physical Therapy Centers
Where can I work with a BS in Health and Exercise Science?
Careers and Co-ops
Careers and Co-op Placement:
Common career paths: Athletic programs, student wellness centers, outpatient rehabilitation clinics, military, and tactical medical services, performing arts, worksite wellness and occupational health settings, family medicine, and orthopedic physician practices, and the fitness industry.
Our students and alumni have pursued opportunites at the following organizations:
Clinical Exercise Science
Sport Performance and Active Aging:

Bayley Fitness & Wellness (Delhi)
Beacon Orthopedics and Sports Medicine
Cincinnati Children's Hospital and Medical Center Physical Therapy
Cincinnati Recreation Commission – Therapeutic Recreation (Bond Hill)
Cincinnati Sports Club (5-mile Road)
Delhi Township Fire Department (Delhi)
Drake Rehabilitation Hospital – University of Cincinnati
Mount St. Joseph University Athletics – Sports Medicine
Physical Therapy: Rehabilitation and Balance Centers (formerly Howell Rehab)
Special Olympics of Hamilton County

BLOC Ministries Sports Performance (Price Hill)
Cincinnati Kettlebell
Cincinnati Recreation Commission – Therapeutic Recreation (Bond Hill)
Elder High School (Price Hill)
Griffin Elite Sports and Wellness (Erlanger, KY)
Mercy HealthPlex (Queen City)
Mount St. Joseph University Athletics – Strength and Conditioning
ProForce Sports Performance
 

Health Promotion
Health and Exercise Science – 3+2 Master of Athletic Training

BeConcerned (Covington, KY)
Wesley Chapel Mission Center (Over the Rhine)
Cheviot Elementary School (Westwood)
Cincinnati Children's Hospital Infectious Disease
City Gospel Mission (WestEnd)
CTI – Clinical Research Center (Cincinnati)
EarthConnection (Delhi)
Findley Market (OTR)
The Health Collaborative (Avondale)
Price Hill Will (Price Hill)
Our Daily bread (OTR)
The Recovery Center (Avondale)
St. Francis Seraph (OTR)
Thomas More University – Student Life (KY)
Working in Neighborhoods (South Comminville)
Graduate School Admission
Graduate School Admissions
Doctor of Physical Therapy – Mount St. Joseph University, Bellarmine University
Master of Science in Athletic Training – Xavier University
Master of Occupational Therapy – Walsh University
Master of Public Health – University of Cincinnati School of Medicine
Featured News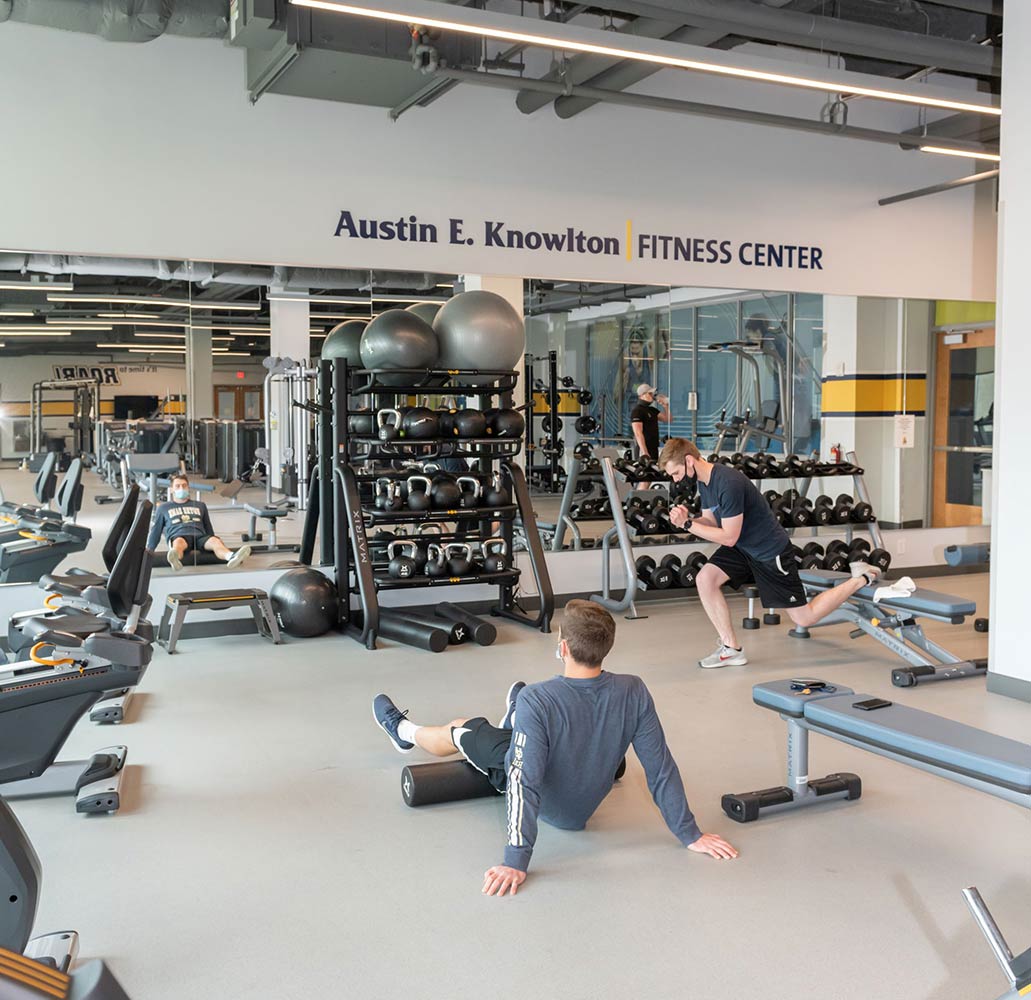 MSJ's CEEC Recognizes and Awards Two Community Partners
April 19, 2023
Click below to view a virtual tour of the Centennial Field House.
Follow us on social media!
Twitter: @DrBCtheAT and @MSJ_MSJ_ExSciHealth
Facebook: facebook.com/MSJ.Exercise.IntegrativeHealth
Instagram: @drbctheat and @msj.exercise.integrativehealth
Climb Higher Series | Health and Exercise Science - Hear directly from our faculty about course offerings, program-specific details, and professional development opportunities. 
INSTAGRAM NEWS
RECENT NEWS