President H. James Williams, Ph.D. provides a thoughtful message for students, faculty, and staff as we approach our Mid-Semester Break.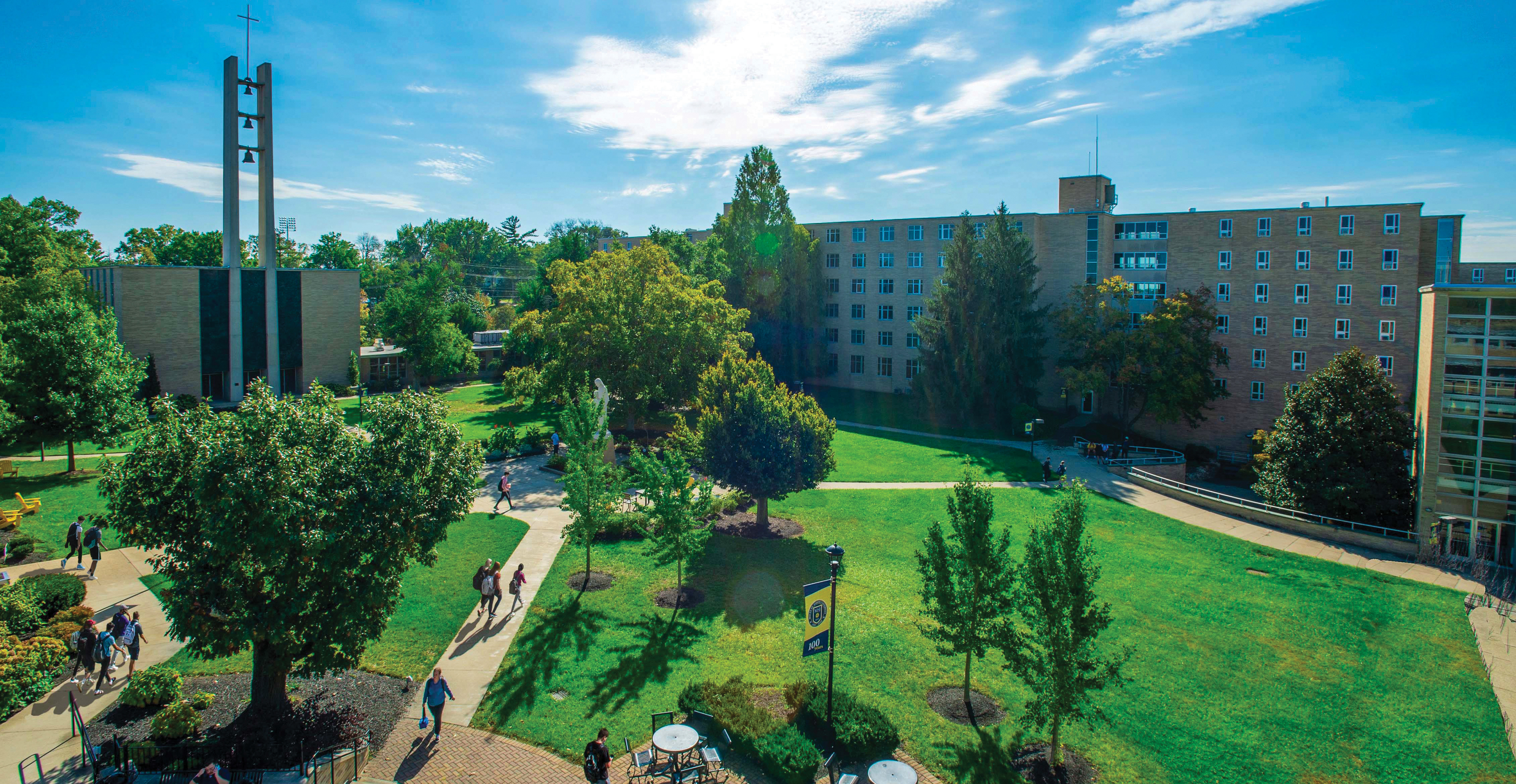 February 17, 2022
Mount Students, Faculty, and Staff: 
It is nearly time to melt away those winter blues and embark on our much-deserved Mid-Semester Break.  With COVID-19 cases on a rapid decline regionally and spring just around the corner, we have much to look forward to during the second half of the semester.  As always, the Mount's calendar is filled with many reasons to celebrate: spring athletic games and meets; art, choir, band, and theater events; "The Celebration of Teaching and Learning," on April 7th; the Mount Jubilee on April 9th; and, of course, Baccalaureate on May 6th and Commencement on May 7th! 
On the heels of the most exciting Bengals season in more than 30 years, it seems apropos to share the exciting news that Mr. Anthony Muñoz, former Cincinnati Bengal and member of the Pro-Football Hall of Fame, will be our commencement speaker this spring!  We are honored to host Mr. Muñoz, who has used his tremendous athletic success for the common good and to impact the lives of Greater Cincinnati area youth – mentally, physically and spiritually.  His address will, no doubt, be an inspiration to each of us.   
On Monday, we commemorate the contributions of all persons who have served as President of the United States. In honor of Presidents' Day, I would like to share with you a quote from Woodrow Wilson that embodies the spirit of the Mount: 
"You are not here merely to make a living. You are here in order to enable the world to live more amply, with greater vision, with a finer spirit of hope and achievement. You are here to enrich the world, and you impoverish yourself if you forget the errand." 
I hope that each of you makes time to relax and recharge this weekend.  Indeed, hope springs eternal as we continue to "hazard yet forward" this semester at the Mount.  May God bless all of you and may God bless Mount St. Joseph University… 
Go Lions!
Sincerely,
H. James Williams, Ph.D.
President