All AYA licensure candidates must have a concentration in the subject they intend to teach. This generally is equivalent to your undergraduate degree with a major in the subject area to be taught. 
Licensures are offered in biology/life science, chemistry, integrated language arts, integrated math, integrated science, and integrated social studies.
Adolescent to Young Adult Education at the Mount
Career Potential
Students who complete licensure in secondary education (referred to as AYA by the state of Ohio) receive a Resident Educator License which is valid for four years. With this license, a graduate can become a teacher for grades 7-12 in any public or private school in the state of Ohio. Many teachers with Secondary Education licensure lead extracurricular activities, including clubs, service organizations, and interscholastic sports.
Over time, Secondary Education teachers can take positions of leadership within a school, such as:
Curriculum coordinator
Department chair
Educational administrator
Lead teacher.
Alumni Spotlight
Being a part of the education program at the Mount put me in a position to excel not just at teaching, but guiding students through education. The Mount's program was designed to create educators passionate about teaching and constantly looking for ways to continue improving in the classroom. Small class sizes helped to create a learning environment built around opportunities to explore concepts and theories at the forefront of the contemporary classroom. Throughout my time at the Mount, I felt supported by professors with years of experience in classrooms similar to those in which I would be teaching, creating a clearer picture of how the content of the courses I was taking could be practically applied when I began to teach.
Christopher Kline, '16
About the Program
Watch this video to learn more about this program:

                                    
For additional information, please contact Graduate Admission (GraduateAdmission@msj.edu).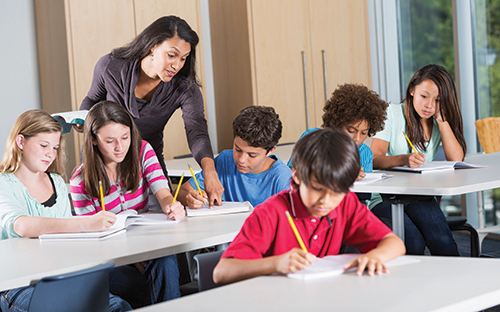 INSTAGRAM NEWS
RECENT NEWS