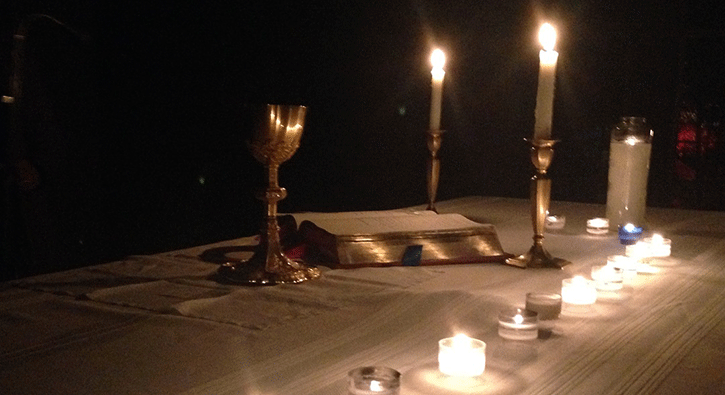 Sunday Student Mass (during fall and spring semesters)
All Masses held at 7 p.m. except for the following days, when Mass will be held at 5 p.m.:
Welcome Weekend (August)
Super Bowl Sunday (February)
Final Mass of spring semester (May, just before Exam Week)

Non-Denominational Service on Sundays at 5 p.m.
There will be no Masses held on the following days:
Labor Day weekend (September)
Winter Break (between fall and spring semesters in December and January)
Sunday before the Martin Luther King Holiday (January)
Sunday at the beginning of Spring Break (March)
Easter Sunday
Interfaith Prayer Service (during fall and spring semesters when classes are in session)
Wednesdays at Noon
Interfaith Chapel
Traveling and need a place to worship? Visit Catholic Mass Times to find a Church near you.