Zach Gerber, former Mount athlete lands his dream career for the New England Patriots NFL as a dual-credentialed physical therapist and certified athletic trainer (ATC).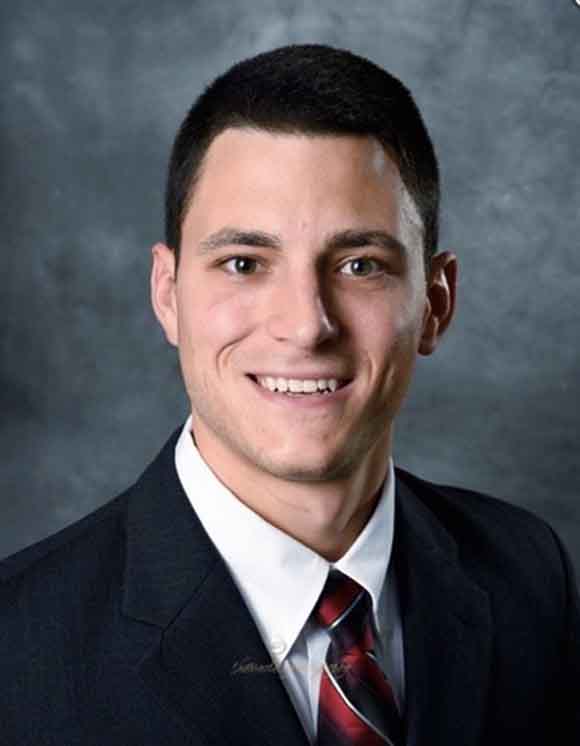 As a high school senior looking for a college to continue his football career, MSJ athletic training graduate Zach Gerber '12 began his undergraduate schooling at Mount Union College. While he was never the biggest or fastest guy he says, he loved playing the game, and wanted to continue that. 
Dedicated to pursuing the medical field in some capacity, Gerber envisioned being on a medical staff in some fashion for a professional sports team, in which he would later land a position for the New England Patriots, NFL.
"I was at Mount Union for a year and a half majoring in exercise science, planning to continue on to graduate school after that," Gerber says. "From a football standpoint, I realized I was never going to see the field in my four years there, so I decided to transfer."
When looking around at other schools, Gerber says when he went to visit Mount St. Joseph University, something just felt right. "I clicked with the coach (Rod Huber) and the rest of the coaching staff immediately treated me like family," says Gerber.  "Balancing [academics] and football was initially a little bit of a challenge, but that challenge really helped me grow as a person and I think ultimately made me a better clinician."
Gerber was a part of the MSJ football team for two years and was a team captain his senior year. He found his transition from his previous exercise science major at Mount Union to an athletic training major to the Mount to be a true blessing in disguise that ultimately led him to where he is today.
"If I didn't make the switch I never would have gotten my Certified Athletic Training (ATC) and never even would have been in contention for a position like this.  It's funny how things tend to work themselves out," he says. "I didn't realize the value of the ATC major before I was in it.  I switched over to the ATC major when I transferred simply because there wasn't an exercise science major, and it was the best thing that could have accidentally happened to me.  Without my time at the Mount, I never would have received a degree in athletic training, I probably wouldn't have ended up at the University of Dayton for grad school, and all the other internship opportunities never would have become a possibility."
Furthermore, Gerber pursued his DPT degree at the University of Dayton, where he found opportunities to do research involving 3 different NBA organizations, and also completed a four-month internship with the Oklahoma City Thunder.  He credits the Mount faculty for his undergraduate experience in athletic training that prepared him well for graduate school. 
"My last semester was the first year Dr. Charles-Liscombe became head of the program and I really enjoyed working with him," says Gerber. "When he did practical's or clinical scenarios, he was always really challenging.  When you thought you had a great answer, he would ask additional questions that sparked more in-depth critical thinking. I always liked the challenge he provided to make you a better clinician."
After graduating from his graduate program, Gerber and his wife moved to Tennessee where he completed a 12-month residency program focusing on orthopedics; he became a Board Certified Orthopedic Clinical Specialist. He continued to work in outpatient orthopedics and all throughout that time, Gerber was staying in contact with connections he had made in the professional sports world. 
Keeping working in professional sports as the ultimate goal, Gerber leveraged himself for every opportunity he could to make this a possibility.
One afternoon, he received a text from a random number from a person saying they were the Director of Rehab and Performance for the New England Patriots.  Funny enough, Gerber was astounded and honestly thought it was a scam. From there, he went through the interview process and was fortunate enough to be offered the position.
"I don't think it has completely sunk in yet that this is my new job," exclaims Gerber. "It is still surreal to me.  It does feel like a dream job and it brings back a flood of memories of all the hard work and time I put in to try to get to this point, and now I am seeing all of that come together into this opportunity and it is just amazing."
When asked what advice Gerber would provide to students looking to pursue his career path, he says the best way is to take advantage of any opportunities that present themselves.
"I'm old school really.  Work hard, make connections, and when opportunities present themselves, take advantage of them.   If you happen to get a phone number or email of someone that works in a career or organization you want to be in, don't be afraid to give them a cold call or shoot them an email.  They may not respond, but they will read it.  You have to put yourself out there."
Interested in pursuing a career similar to Zach's? Visit the Mount's Doctor of Physical Therapy and Health and Exercise Science pages to learn more about the Mount's offerings to set you up for success.