Mount St. Joseph University's Department of Nursing programs have received high recognition on the Nursing Schools Almanac and US News and World Report.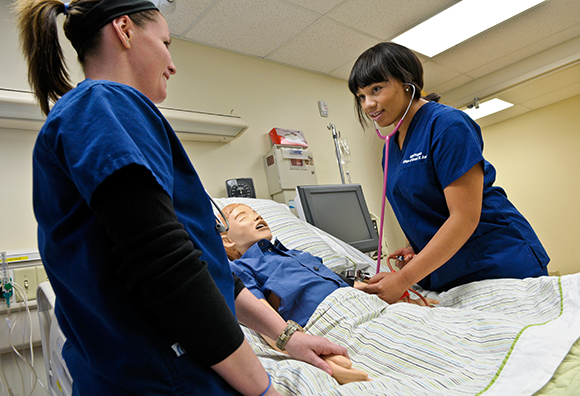 Top 15% of Nursing Schools in Ohio
With 110 pre-licensure programs in the state of Ohio, Mount St. Joseph University is ranked #14th in the Nursing Schools Almanac in Ohio based on academic prestige and perceived value, breadth and depth of nursing programs offered, and student success on NCLEX licensure information.
For its 2020 rankings, the research team at Nursing Schools Almanac collected data on over 3,000 nursing schools and campuses throughout the United States.
According to the Nursing Schools Almanac, "Our mission at Nursing Schools Almanac is to provide aspiring nurses a detailed, comprehensive, and analytical resource for selecting their future nursing school. An integral part of this effort is our annual rankings of the best nursing schools in the country."
DNP and MSN Recognition
In addition, the Doctor of Nursing Practice (DNP) ranked #4th (top 25%) in Ohio for 2022 in the US News and World Report, ranking 121 in the U.S., while the Master of Science in Nursing (MSN) ranked 9th (top 21%) in Ohio, ranking 139 in the U.S.
U.S. News & World Report's rankings are based on information collected from educational institutions via an annual survey, government and third party data sources, and school websites.
These ratings reflect the outstanding reputation of the Mount's nursing programs which is built upon a century of experience in preparing students as professional practitioners of nursing. Graduates of the Mount's Nursing programs assume prominent roles in all areas of nursing and health care delivery systems across the United States and throughout the world.
For more information on the Mount's nursing programs, visit the Department of Nursing page to learn more.