On March 2, 2021, Mount St. Joseph University received a $245,000 grant from Arthur Vining Davis Foundations to advance service-oriented opportunities into School of Business programs, equipping them with servant leadership skills to become the successful leaders needed for tomorrow.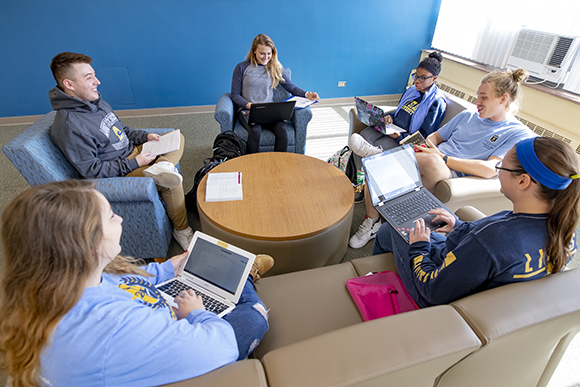 On March 2, 2021, Mount St. Joseph University received the Arthur Vining Davis Foundations grant that will focus on integrating multiple service-oriented, experiential learning opportunities into business programs at the Mount, allowing students to develop tendencies towards servant leadership by providing them with the opportunities they need to become successful leaders. 
Over the course of the three-year grant period, the proposed integration will begin with the Mount's BSOL and Management programs. The first year will be devoted to development and an initial pilot within the School of Business. Research has shown that basing Business curriculum around service learning pedagogy increases the tangible results for students upon graduation (Wang and Calvano, 2018).
Service-Oriented Expansion 
As the grant is evaluated for expected successes of this integration within the School of Business, intended expansion will be implemented across additional majors and/or schools, with the ultimate goal being to integrate the introduction of these opportunities into the 'common good' Core Curriculum, beginning with CORE 115, the introductory course taken by every freshman.
"Having the "Heart of a Lion" is threaded into the DNA of the Mount community and each person who comprises it," says Michael Heckmann, Director of Corporate and Foundation Relations in Institutional Advancement. "This grant is allowing for an interdisciplinary approach to servant leadership to be ingrained into the very core of our academic philosophy and approach. The fact that a first-time funder to the University awarded us with $245,000 to grow our experiential learning profile in such an intentional and calculated way, based on a foundation of service learning pedagogy, is a testament to the fact that the Mount's emphasis on the 'common good' is exactly what society needs today."
For more information on the Mount's business programs, visit the School of Business page to learn more.