When sports were cancelled in the spring and fall of 2020, it broke the hearts of student athletes everywhere.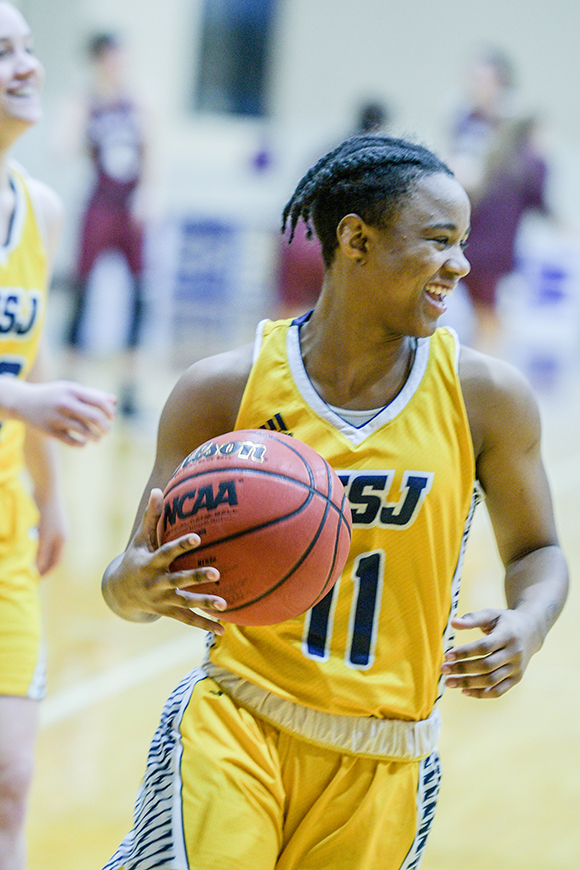 "Everybody was pretty devastated, initially. It was the understanding we would come back and that didn't happen and everyone was pretty upset," according to Coach Jason Susshine, MSJ Men's Lacrosse Head Coach.
When sports were cancelled in the spring and fall of 2020, it broke the hearts of student athletes everywhere. Seasons were cancelled, games were cancelled, and the dreams of a senior or freshman season were shattered. The emotions during this time were extremely high as athletes were informed their seasons were going to be cancelled or postponed. These emotions were coupled with the questions of how sports would ever go back to normal in a world with COVID-19.
These questions and emotions have carried over to the New Year, with this season seeming more complicated than ever before. Athletes continue to wonder if they'll be able to practice the next week with active COVID testing or what happens if they don't have enough players to participate in a game. All these questions will continue to be answered as seasons progress. After losing their seasons last year, athletes will be pushed to make this their best year yet and will realize what a blessing the opportunity to play sports is.
According to Athletic Director Melanee Wagener, "What has been really hard is practice times, let's say, at Schueler Field. You have to get football, two soccer programs, and two lacrosse programs on the field all at the same time. It is really difficult to do, but I will say our coaching staff has been phenomenal at working together and making sure everyone gets equal practice time."
Scheduling and practice times were some of the questions that student athletes had going into this unpreceded spring season. The usual four spring sports turned into eight, including football. This raised numerous new questions about how and where all these sports would practice. The coaching staff has worked hard to be flexible and get everyone time on the field. This is important to guaranteeing the success of all student athletes during an already stressful season.
 Students have pitched in too. "We have to wear masks and stand on cones that separate us. We must complete a daily health check, and get our temperature check for every practice,"  says Grace Ertel of the Mount's football team. "The biggest protocol to me would be the fact that everyone on the team is required to get a COVID test done every Wednesday."
These COVID-19 protocols are what have defined sports in these unprecedented times. Having to wear a mask during physical exercise can be difficult, but it is necessary to prevent the spread of the virus. Also the health checks and testing are all very new to the athletes and staff. Athletic trainers also have the extra tasks of testing for COVID-19 and checking temperatures. These protocols make sports safer, but they also add more stress and problems for the athletes and administration.
Even with the extra protocols and procedures, however, athletes will appreciate having the opportunity to play this year, since it was stolen from them in 2020. Letting the athletes play, after safety, is the most important objective to the staff and administration of Mount Saint Joseph.