Lovers of theater and performance will be ecstatic to learn that there will be several Zoom drama events to enjoy in the midst of a year disrupted by COVID-19.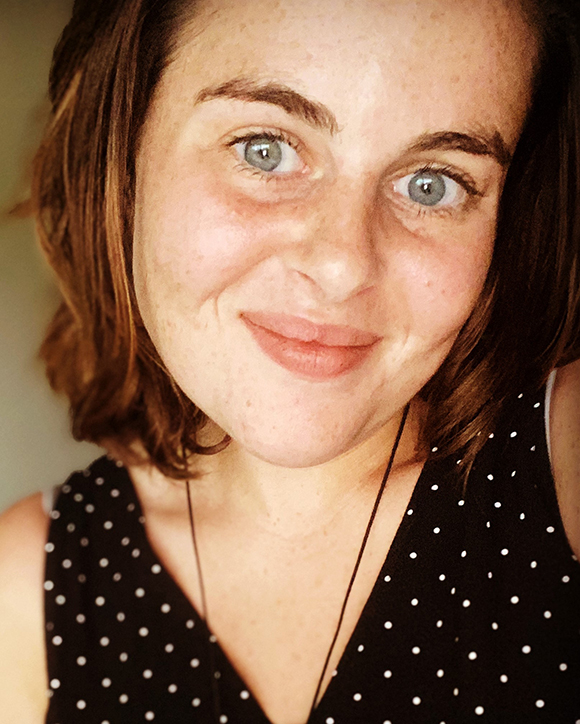 Within the next month, Mount students, staff, and faculty have quite a bit to look forward to for entertainment. Lovers of theater and performance will be ecstatic to learn that there will be several Zoom drama events to enjoy in the midst of a year disrupted by COVID-19.
Despite the ongoing pandemic, Dr. Drew Shannon of the Mount's Liberal Arts Department and Theatre Director Richard Buchanan will be taking part in and producing performances that prospective viewers can watch for free.
One of the plays, 'She Kills Monsters: Virtual Realms,' will be performed and released soon. It promises to be a production to remember, and one that surely will brighten our day.
"'She Kills Monsters' is an all-around fun show," Buchanan writes. "It has a silly and quirky vibe (almost like a 1990s Saturday morning cartoon) but also brings some real heart. After watching this show I hope the audience will have had a good laugh and will positively reflect on what makes life meaningful for them." These words are sure to spark some excitement to see how such a play turns out and provides some much-needed comfort as we continue through 2021.
Buchanan is also set to direct a pre-recorded reading of "84 Charing Cross Road," which will feature Shannon and a variety of returning Mount alums to take on new roles and continue to charm Mount audiences with their complex and talented performances.
This book, written by Helene Hanff, is a collection of letters between Hanff herself, a female writer living in New York who writes to Frank, a bookseller in London.
They "have a 20-year correspondence from roughly 1949 to 1969 about books, about London, about the war, about all kinds of things," Shannon states. These letters weren't published until 1970, where, soon after, they were adapted into a play and then a film. Shannon will star as the bookseller Frank, and Tiffany Nascimento, a 2020 graduate from the Mount, will play Helene. Other alums are set to join as well.
Tickets to see the Zoom event will be free, and everyone who books one will receive an essay by Shannon about why he chose to perform this piece. It will include "a cheat sheet on the back of all the books that Helene Hanff orders from the bookstore and we're going to send it to everybody...in an airmail envelope like they would have back in the '40s."
Recording of the production will take place within the next month and will be edited by Buchanan. This performance is yet another peak we can expect this year, as the Mount's Theatre Arts program gifts us with brilliant productions that will pique not only our artistic sides but also our love for entertainment.
The play is "lovely and very funny and very much about the differences between New York and London...those are my two favorite cities so it's one of my favorite pieces," says Shannon.
But why do these online performances? Why in this format? Aside from the obvious restrictions of being unable to perform in person, why do this?
"The whole point of this," Shannon notes, "is to get people to remember the theatre program at the Mount once we're back in person. So, in other words, what we're saying is 'We're doing this thing for you for free just to sort of remind you that theatre exists on the Mount's campus and don't forget about us when COVID is over. Come to campus and buy a ticket, you know, once we're back in person."
Those of the Theatre Arts program are surely ones we will remember after witnessing their performances. Seeing these productions while enduring the weight of the pandemic will not only support Mount theatre but will also creatively provide students with imaginative and emotional liberation.
Buchanan writes, "We chose to make this a 'zoom theatre' production because after producing several asynchronous productions in the fall we felt it was important to create live events this spring. As a cast, we wanted to connect as a community and invite the audience to be a part of it."
 In this way, people from the Mount can still meet and engage with the Theatre Arts program, as well as the up-and-coming actors set to star in these productions. We can also expect to see more from the talented casts of previous plays and performances that the Mount and the communities therein will never forget.
Shannon writes that "since we're all spending so much time on Zoom, I thought '84' worked really well for Zoom because we're going to be reading the letters back and forth to each other on camera and since there's nothing to act out, it's just going to be talking heads. So in some ways, we thought that this would work better on Zoom than it would on stage."
"She Kills Monsters: Virtual Realms" will be performed on March 26 and 27 at 7 p.m. and March 28 at 2 p.m. Students can attend this performance by visiting the show's website: http://our.show/mount-st-joseph-university/48890.
"From there go to the tickets page to reserve a ticket, and tickets for this show are free! On the day of the show make sure to use the link to the show portal a few minutes early so you don't have any problems getting in (just like a normal evening at the theatre). We give this show a PG-13 rating due to language and implied violence. We encourage everyone to spread the word and bring a friend to the show!" says Buchanan.  Reach out to Richard.Buchanan@msj.edu if you have any more questions.
Once we overcome this pandemic, plays will resume, and the Theatre Arts program will  be back in full swing. Plays will likely occur in the Recital Hall (after the pandemic) and, at times, the big theater. "Most tickets will be available just by calling a number," Shannon states, "usually, each show's poster will have contact info about getting a ticket."
If interested in taking part in later plays and other productions, contact Richard Buchanan with the email above.
Photo: Tiffany Nascimento '20, will play Helene Hanff in a virtual production of "84 Charing Cross Road."