Our Turn and Our Time
Transformation 2025 will embrace, augment, and amplify the Mount student experience, boost enrollments and fundraising, and improve the University's outcomes to ensure that our graduates are well-prepared for 21st-century careers and leadership.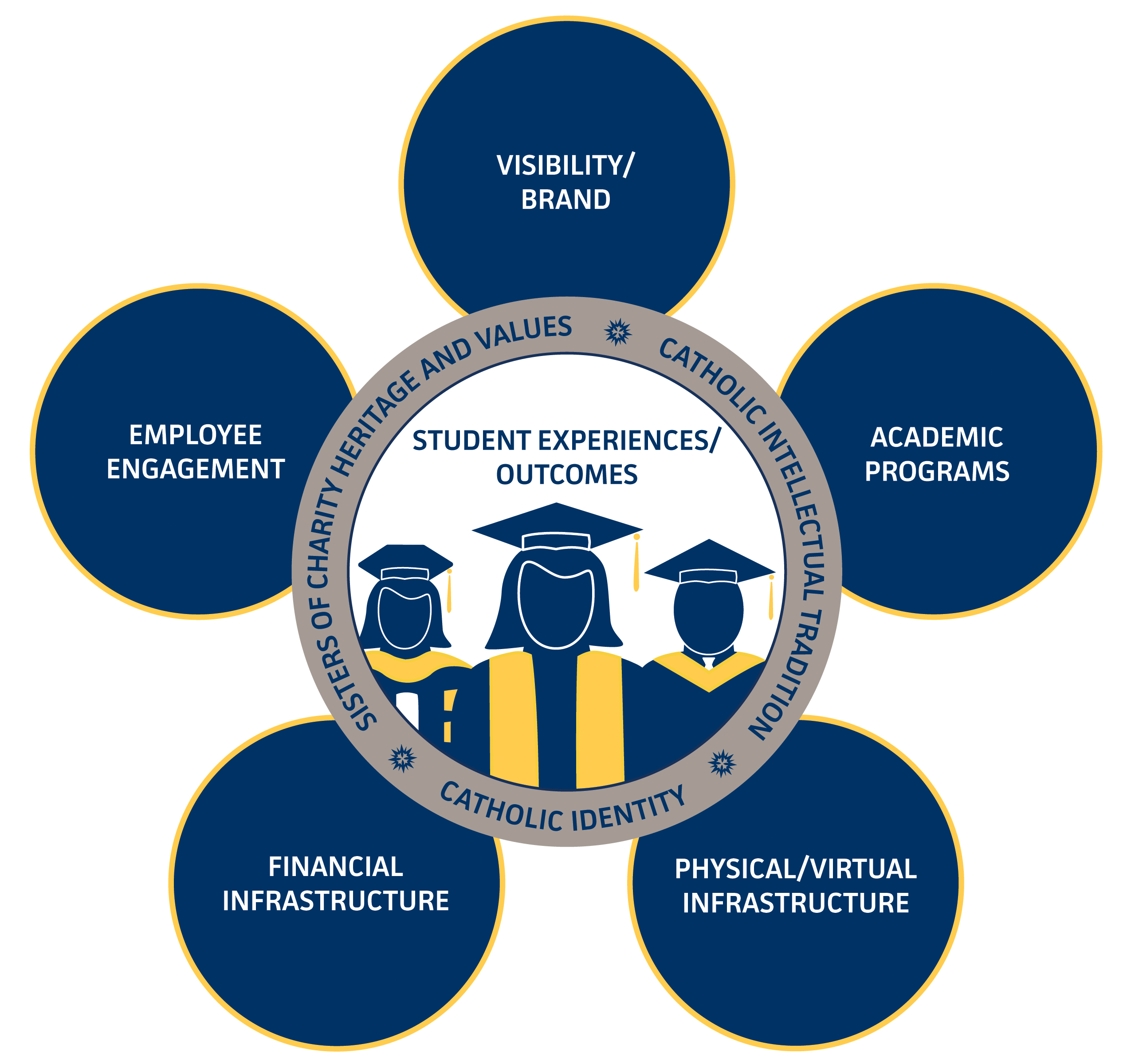 Student Success & Well-Being

Mount St. Joseph University brings greater purpose to education by empowering students to become competent, compassionate, and critical thinkers.

Indeed, the Mount is on a mission—to educate the Greater Cincinnati region's workforce talent, to build better communities, and to serve the common good!
Centennial Field House
The University has always focused on developing the whole student—mind, body, and spirit. Now, in alignment with our strategic vision, "Transformation 2025," we embark on a bold building project that complements this focus to develop the whole student: the Centennial Field House.

Projected for completion during the University's Centennial in 2020, the Centennial Field House is designed to serve all students and offer a transformation difference in their personal and professional lives. 
Click here to learn more.

For more information: contact Joe Cornely, Director of Individual and Campaign Giving: joseph.cornely@msj.edu