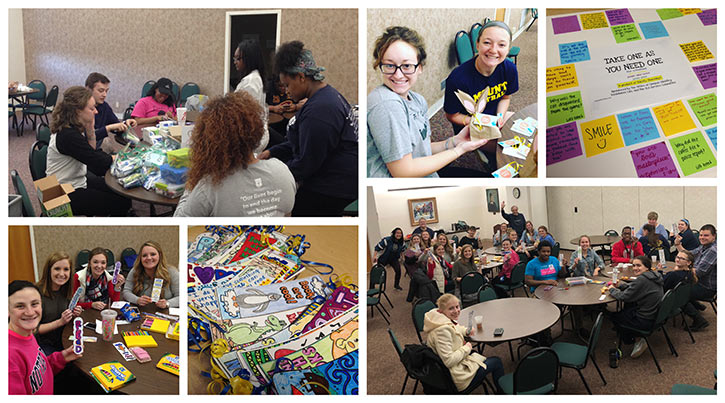 The Mount is not currently doing this due to COVID restrictions, but will be participating in this service project again once restrictions are lifted.
"Thirsty Thursdays" are on-campus evening events to bring students together to do simple service projects together while building community with each other. Students may drop by anytime between 7:00 – 8:30pm while the event is going on for as long as they are able to.
The Office of Campus Ministry collaborates with student groups as much as possible to co-host these events.
Past service projects include:
Valentines for Bayley Place residents with the Fraternity & Sorority Council
Caregiver Survival Kits for Bayley Place nurses and caregivers with the Student Nurses
    Association
Easter goody bags for the Boys & Girls Club of Cincinnati with Leaders of Tomorrow
Inspiration Post-it Boards for campus with Residence Life
Blessing Bags for the Homeless with Black Student Union and Residence Life