Roxana Holland, Director of Field Education and Assistant Professor of Social Work at MSJ, Interviewed by Local 12 on the Childcare Crisis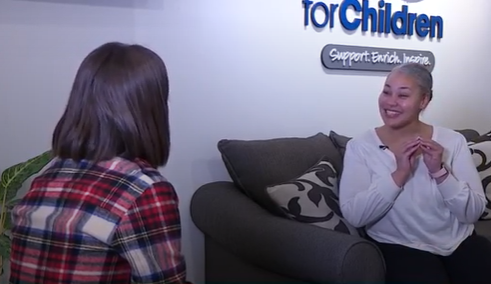 Roxana Holland is the Director of Field Education and an Assistant Professor of Social Work at Mount St. Joseph University along with being a first-time parent.
The pressure of finding childcare set in when it was time for Roxana to return to work after maternity leave, and the childcare crisis became a paramount concern for Roxana along with thousands of parents in the Tri-State area.
The childcare crisis has become a more prevalent issue in the Tri-State and across the nation in recent years due to a number of reasons but one of the main igniting factors was Covid-19. Covid-19 led to many childcare facilities closing and teacher loss. Now that parents are returning to work there are fewer childcare facilities, fewer teachers, long wait lists, and extremely expensive childcare fees.
Roxana Holland and Vanessa Freytag, CEO of 4C for Children, discuss with Local 12 how 4C for Children is working to combat the childcare crisis in Cincinnati and the surrounding area. With funding from Cincinnati's Preschool Promise and the City of Cincinnati, 4C for Children has developed the "Child Care Careers Program". The program links people who are interested in the childcare profession with early childhood education experts. "The goal is to expand the workforce and ensure more children in the region have access to quality, affordable childcare. To date, 4C for Children has recruited over 50 potential childcare providers since launching the Child Care Careers Program in July 2022." (Local 12)
 Watch the Local 12 Video below:
"4C for Children continues to be a hub for families searching for quality child care. We are also the largest local provider of training and technical assistance for child care providers in the region. More than 100,000 children in our community are impacted every year through our delivery of support and resources to families and child care providers." (4C for Children)
If you or anyone you know is in need of childcare assistance or interested in the Child Care Careers Program, reach out to 4C for Children for more information!