Dr. Christy Heinrich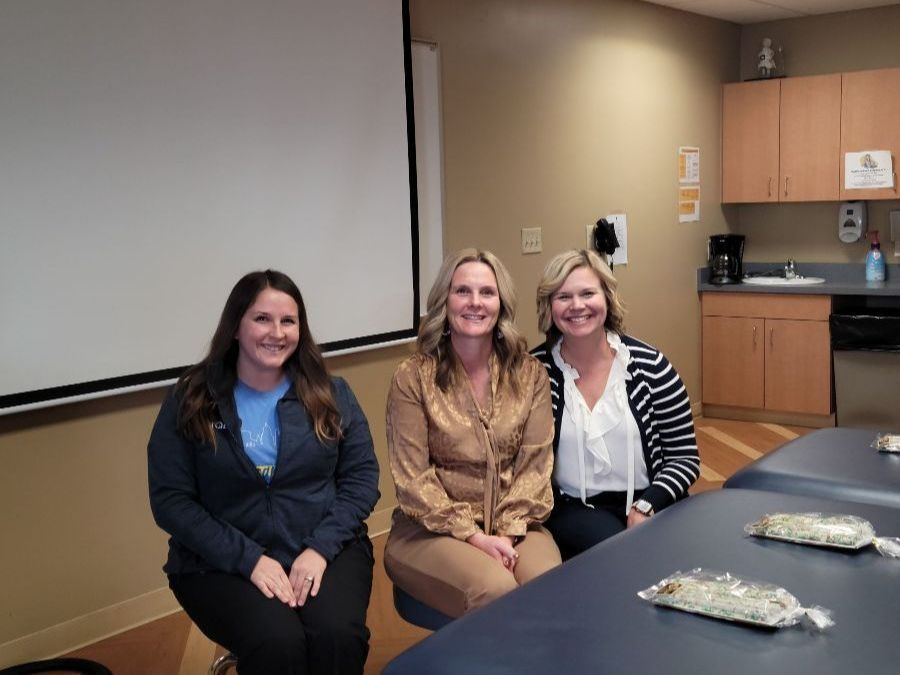 Dr. Heinrich and Dr. Perkins brought the real world into the classroom the last week of the fall semester providing the students with two very positive and rewarding panels.

Three individuals, who were prior patients in the inpatient rehab setting, graced the classroom with stories of their recovery journey. It was an incredible experience for the students that helped them to remember their "why". The students were asked to write reflections on the panel – let's just say the panel was well received!
"I think it is easy to get caught up in the studying and exam and forget the bigger picture and why we signed up for PT school and that is those people sitting there. We all picked this career because we want to help people ultimately."
"The way they spoke about how therapy motivated them and was the driving force behind their recovery was a breath of fresh air after a year of textbooks and exams."
"Hearing from them about how the therapists impacted their lives and recovery so much makes it for me worth going through all of this schooling to one day be on that side of the story and helping patients."
"The patient/caregiver panel was definitely helpful in reminding me why I chose physical therapy. It is emotional when hearing everything the family has endured to support their loved one, and it is an honor to be a part of their recovery."
"I think about how easy it is for us to get caught up in the day to day classes and exams, worrying about our test grades, preparing for clinicals, that we forget why we started the program in the first place, and today I was definitely reminded of my why."
"This panel was incredibly uplifting and a strong reminder of why I feel called to be a PT and the importance of the entire rehabilitation team."
They also welcomed healthcare professionals from Mercy, TriHealth, and Encompass to their PT 722 Neuro Rehabilitation course. The students were able to engage with a PT, PTA, OT, SLP, RN, Case Manager, Clinical Liaison, Therapy Aide, and Chief Resident to learn about their respective disciplines and how they interact with PTs in the neuro world. The students gained a well-rounded view of the interprofessional inpatient rehab team! Below are some of the quotes from the students based on this experience:
"It really stuck out to me how the panel seemed to have such a good working relationship and showed how important it can be in order to deliver optimal care and more importantly that how when interprofessional care does not go well, how bad that can be. One of the biggest things that stood out to me was how the other panelists outside of PT and PTA, respected and valued the physical therapy team."
"Learning about all the different roles that each healthcare member has for providing care showed me how much goes into high quality care for a patient. I feel that I have much better understanding of the different roles in the healthcare setting after this experience. I definitely feel like I am better able to navigate and communicate with different clinicians in the healthcare field." 
"I had an eye-opening moment when he said that you delegate to a PTA because you trust them, not because they're "under" you. This therefore makes it a relationship of trust and collaboration, not one where the PT hands off a patient that they don't want to treat."
"I was really inspired about the mutual respect each and every person had for the other members of the healthcare team as it was evident, they all rely on each other for a truly patient-driven approach to care."
We are very grateful for all the people who volunteered their time to give the students these rewarding experiences. Thank you!