The Department of Exercise Science and Integrative Health is Excited to Welcome Dr. Thomas Palmer as the Newest Addition to Their Faculty!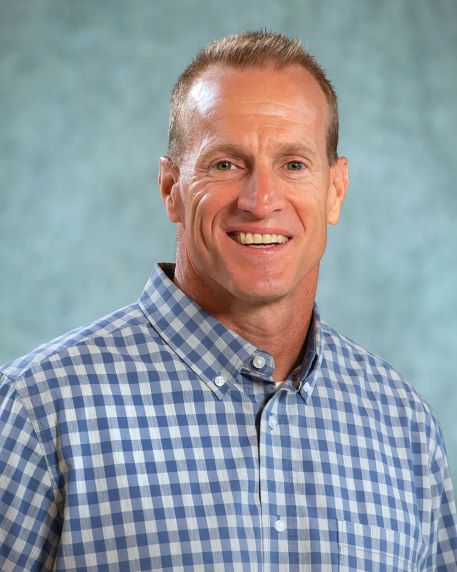 The Department of Exercise Science is excited to welcome Associate Professor of Exercise Science Dr. Thomas "TP" Palmer to the Mount.   Dr. Palmer brings a wealth of knowledge and experience as an instructor, researcher/scholar, clinician, and leader. His addition to the faculty will enable the department to expand its course offerings for the Health and Exercise Science major.   His involvement will enable the program to open opportunities for collaborative research projects within the School of Health Sciences and across campus with our student-athletes and our recreation and fitness center users.   He has a track record of developing collaborative teams to examine injury risk factors and develop novel approaches to reduce injury and enhance athletic performance. 
"I anticipate collaborating with many different students and faculty. Overall, I look forward to learning and growing more spiritually, personally, and professionally with and from the students and fellow colleagues."
Dr. Thomas Palmer's Biography:
Dr. Thomas Palmer joined the faculty in Spring 2022 as an adjunct instructor of biomechanics. He joined the faculty on a full-time basis in Fall 2022.

TP, as he likes to be called, is a Certified Athletic Trainer, Certified Strength and Conditioning Specialist with distinctions, and a Tactile Strength and Conditioning Facilitator.

With over 28 years of experience as a tenured professor, he holds several certificates in corrective exercises and manual therapies. His primary teaching objectives have focused on Human Performance, Athletic Training, and Rehabilitation Sciences. His research focuses on evaluating the cause and effect relationships of training/rehabilitative interventions targeting the spine, pelvis, and trunk among active populations, such as athletes, firefighters, and law enforcement.

He currently teaches Advanced Strength Training, Athletic Conditioning and Performance, Principles of Human Performance, Motor Learning and Motor Control Across the Lifespan, Health Theories and Health Systems, and Physiological Responses and Management of Stress.