Volunteers participating in be.well will build a relationship with a great child, helping to improve their confidence and their abilities.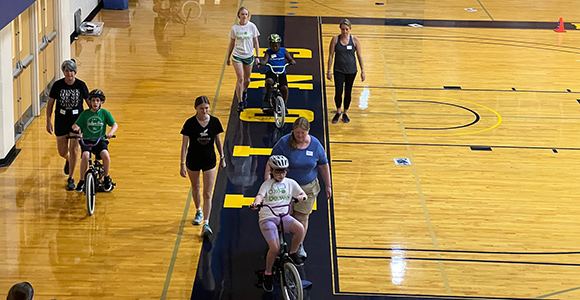 Ready. Set. Go!
This week, Mount St. Joseph University is hosting its summer annual be.well program in partnership with iCan Shine organization in Harrington Gym, featuring a Bike Camp for differently-abled kids of all ages.
Developed by Cincinnati Children's Hospital, the be.well program is a community-based wellness service line for children with chronic or complex medical needs. Since 2007, iCan Shine have successfully taught approximately 20,000 people with disabilities to ride a conventional two-wheel bicycle. Students, faculty, staff, and the community are welcomed to participate as volunteers.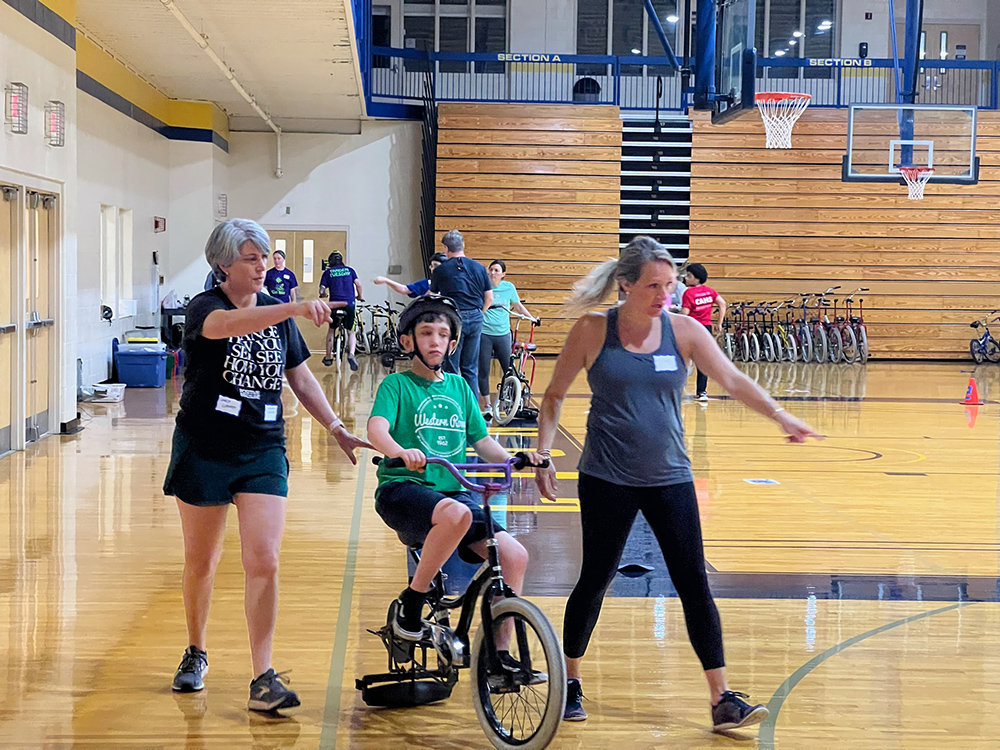 Photo: Child learning to ride a bike through organization instructors.
"Once again, the Mount is showing the heart of a lion through the work being done," says Kim Perkins, instructor of Physical Therapy  at the Mount. "This week is full of smiles, happy tears, and shouts for joy when these kids learn to overcome obstacles, gain confidence, and can join in on bike riding with their families and friends. Thanks to everyone who is able to volunteer. You are making a difference in the lives of some very special kids."
The camp runs Monday through Friday, June 6-10 from 8 a.m.–5 p.m., and bike campers visit during 75-minute time periods each day.
On Friday, an awards ceremony will be held at the end of each 75-minute session to celebrate all that the kids have achieved.