Veteran student Shannon Sommers is grateful for the unparalleled support from MSJ professors and staff.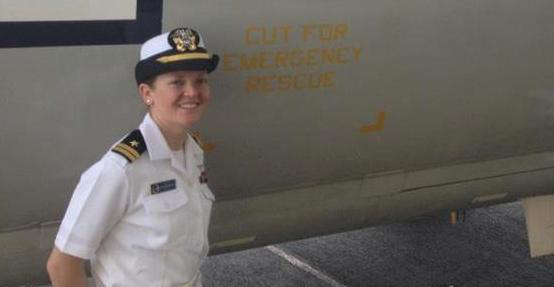 What is your year and major? 
Second year Doctor of Physical Therapy student.
On behalf of the Mount, we thank you for your service. What was your branch, and how many years did you serve?
US Navy; 12 years.
Describe your transition from active duty to a 4-year institution. What challenges did you face, and how did the Mount accommodate your specific needs?
The most difficult aspect of the transition to the Mount has been the age gap. This is a second career for me, so I'm much older than my classmates. When I initially transitioned off of Active Duty in 2017, the hardest part was feeling like I lost my identity. The Mount has been great with handling the GI Bill, and I'm grateful for all of the work that was done to make us a Yellow Ribbon school. 
What campus resources have been crucial to your success at the Mount as a veteran student?
​Student Affairs has helped me on more than one occasion. I appreciate all of the outreach they provide. 
What advice would you give a student looking to attend the Mount?
​Before coming to the Mount, I had never seen the amount of care and concern professors have for our education. They truly go out of their way to ensure we have everything we need to succeed. If you're a veteran, it might even be shocking since you're used to being independent and self-sufficient. Their support is unparalleled. 
How do you manage your course load with a job/and or your personal life?​
I manage the course load the same as anyone else - prioritize tasks and stay focused. I value my weekends, so I'll usually study until I fall asleep during the weekdays in order to not open the laptop on the weekends.