In 1975 Antonio (Tony) Santos came to America to improve his life.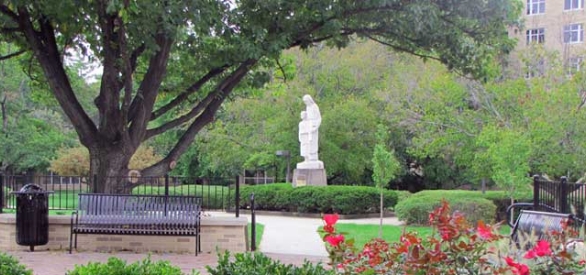 The theater at Mount. St. Joseph University will be the site of a joyous occasion for those who gather to become citizens of the United States on Friday, Nov. 12 at 10 a.m.  Many came here to escape turmoil, others came to advance further than it was possible in their birth country and some came to be able to breathe freedom.
In 1975 Antonio (Tony) Santos came to America to improve his life.  Born the 6th child of Ascencao and Antonio, Sr., he has memories of getting up at 4:30 a.m. to feed the animals and milk the cows on their farm in Portugal, and then walking two miles to work.  His family were sharecroppers, a dismal existence which makes one beholden to the owner of the land.  Those who work the land pay much of what they produce back to the land owner, and are allowed to keep just enough to get by on for themselves.
In other words, the families living in these conditions never get ahead, because they are not meant to.  He recalls the family going to bed hungry many times, and there being no electricity nor indoor plumbing. However, he also remembers his mother's encouragement to get educated, and the strong work ethic instilled by his father.
Inducted into the army at age 18, he served two and a half years in Mozambique, Africa.  During that time boys were declared fit to serve even if they were crippled.  Tony nearly died after contracting hepatitis, but his will to survive and succeed was so strong that he recently celebrated his 40th anniversary as the proud owner of Santos Auto Service in Wyoming. 
Many did not encourage him to pursue the dream of owning his own business. He was told he could not make it, and that he should work in someone else's business. But his determination kept pushing him, and he would not give up even when things got tough. Today he employs nine people as the business continues to grow.
Knowing almost no English when he arrived in Cincinnati, he learned to read the citizenship application and to understand what he was being asked during the interview.  He had to wait five years before he could become a citizen.  During that time, he worked a daily full-time job, and as much as he could in second jobs on the weekends.  He saved his money. He also learned the principles of business and how to protect his company when he opened it.
Tony wants to pass on some words of encouragement to our newest citizens.  "Don't let anyone discourage you from achieving.  Let your determination take you where you want to go.  In America you can achieve just about anything if you put in the effort to succeed."