What we thought would be a simple two-week lockdown has turned into much more.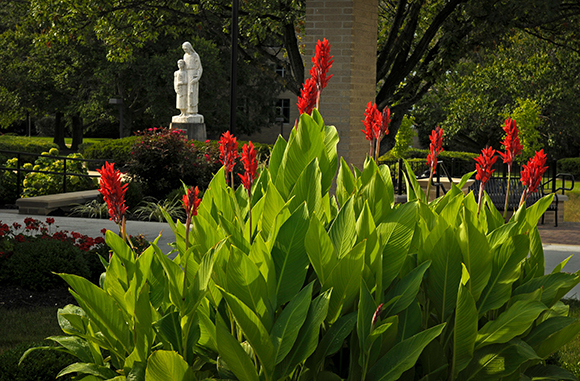 March 11 marks the one-year anniversary of the WHO declaring COVID-19 a pandemic; what we thought would be a simple two-week lockdown has turned into much more. For many colleges last year, spring break was extended to allow administration and staff to prepare for a new world of fully remote classes; this spring break, however, is much different.
While the reported number of daily new cases throughout the United States has been declining, college campuses are not showing the same trend. According to Insider Higher Ed, although some larger universities show a decline in a number of cases, other campuses have seen a spike. As of Feb. 26, The New York Times has tracked over 530,000 COVID-19 cases on college campuses alone.
Due to this rise in number, the Mount and many other institutions began creating a plan to adjust the academic calendar as a means to eliminate spring break. For the Mount, planning for the spring semester began last fall when the number of COVID-19 cases was rising.
Dr. Diana Davis, Provost, explained that after reviewing academic schedule plans for similar regional institutions, she brought an agenda item to Provost's Council last September to discuss eliminating spring break, and what to do to adjust the spring calendar to compensate. This Council includes a wide range of representation across campus, such as the Academic Deans, Associate Provosts, Dean of Admission, Director of Athletics, Academic Advising Resource Center Director, Director of Student Administrative Services, and the Dean of Students, among others.
During their meeting, the Council discussed eliminating spring break and what to do in order to adjust the spring calendar to compensate.
"It is a common practice for students at many academic institutions to travel and gather in locations with warm weather during spring break," Davis states. "These types of gatherings were seen as possible superspreader events, and thus academic institutions began responding by eliminating spring break from the spring 2021 academic schedule."
After some deliberation of possible different options for the spring schedule and weighing the pros and cons of each, the Council agreed upon eliminating spring break and ending the semester one week earlier. The agenda was then sent to the President's Cabinet, where it was approved, and the course schedules were adjusted.
In regards to the adjustment, Janet Cox, Dean of Students, states, "Campuses are trying to avoid the week after break when students return from destinations to take classes/play sports, and potentially experiencing a spread or increase in COVID cases requiring isolation and quarantine on campus and in family homes."
"Basically the adjustment was to keep people as safe as possible and complete the semester," she adds.
Students from both the Mount and other institutions have voiced their displeasure regarding not having a spring break. Some students report having a decrease in motivation, and overall feeling overwhelmed with this semester. Students feel that they are burnt out from last semester, and even after winter break, they feel that they aren't prepared.
This past year has been a difficult one to get through, and at some points, it feels almost never-ending, and sometimes we forget that there is more to life than school. It's okay to focus on yourself when the semester feels too difficult; take everything one day at a time, and you will get through.