Can we all just agree that modern medical understanding of viruses is overrated?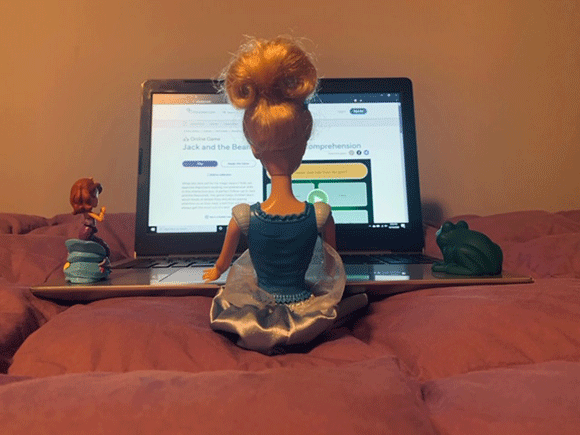 Can we all just agree that modern medical understanding of viruses is overrated?
Say what you want about the Dark Ages, but at least they didn't have to convince their seven-year-old to sit in front of a computer screen and listen to their teacher. All they had to do was worry where the next meal was going to come from and if that scratch was turning gangrenous. What happened to the good old days when we just accepted that the pestilence was a punishment from the Almighty on a sinful world? Just going about our daily lives, hoping to make it to the ripe old age of 32. Modern living is for the birds.
My daughter is in second grade; her mother, like many others, was terrified that sending her back to school might lead to exposure of Covid-19. As I write this, I can hear the cacophony of second-graders speaking on a Zoom call. My daughter uses my office while I have been transplanted to the couch because the office is the only room in this house without any toys strewn about. God bless her cotton socks, but I am getting tired of explaining that Barbie is not allowed to attend class.
According to one of our outstanding "Dateline" writers, her son now watches ESPN for gym class. I understand that a game of Red Rover may break social distancing guidelines but watching ESPN isn't going to raise the spirits of young Cincinnati fans: the Reds lost and the Bengals aren't going to the Super Bowl any time soon.
I spoke with a Mount employee about her high schoolers and the quandary they find in the new normal. Mental health issues are a serious concern now. Zoom calls will never satiate the human need for social interactions.
My friend is a fourth-grade teacher. We ruminate daily about the innumerable difficulties faced by public school teachers in the new normal. There are scheduled times for when a class can be in the hallways. Bathroom breaks are staggered. Last week there was a fire drill. Imagine trying to keep a group 10-year-olds from violating social distancing guidelines while evacuating a building. Desks are repeatedly sanitized. A kid tried to trade his iPad for hand sanitizer to another student. It's hard enough to get them to stay seated let alone keep their masks on and pay attention. As all parents know, children sit on tectonic plates. They naturally move, in languid increments towards each other.
Undeterred by this global calamity, our children perdure. Those little ones are having a tough go of it, but every day they put on their favorite TV-show inspired outfit and get to work.
Last March, we never envisaged this calamity. Seven months later, the kids are all right. Indubitably, our progeny persists in the new normal.
*Photo by Benjamin Gerdsen