Mount St. Joseph welcomed Dr. Rayshawn Eastman on Feb. 10 as the new Chief Diversity and Inclusion Officer and Title IX Coordinator.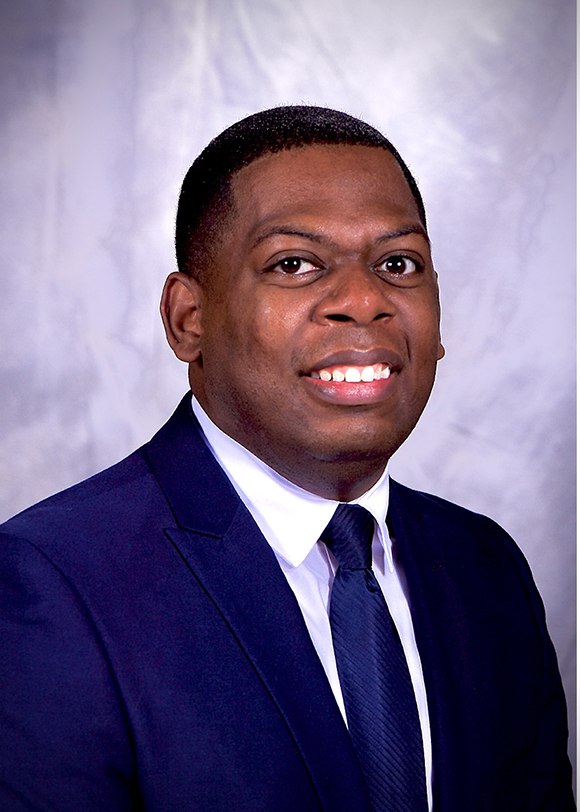 Mount St. Joseph welcomed Dr. Rayshawn Eastman on Feb. 10 as the new Chief Diversity and Inclusion Officer and Title IX Coordinator. He graduated from Mount St. Joseph in 2008 with a degree in Liberal Studies. He went on to earn his Ph.D. in Education and Leadership and his master's degree in the College Student Personnel program from Miami University. During his initial time at the Mount, he was a resident assistant as well as the Assistant Dean of Students. This sparked his initial interest in education. He went on to do similar work at Miami, Kent State, and Marshall University (West Virginia) before returning to the Mount.
The idea of a Chief Diversity Officer/Chief Diversity and Inclusion Officer (CDIO) has been around for only about 15 years. Though it is a growing occupation, there are still many people who are unaware of its existence, and even more who do not know what it entails. Eastman explains that the position requires looking holistically and cultivating a campus experience that is both inclusive and a celebration of our unique differences. In equal measure, it also involves helping faculty/staff to grow and develop around the shifting language and landscape of diversity and inclusion, as well making sure the Mount team itself is diverse in thought, background, gender, ethnicity, etc. As for the appointment of Title IX Coordinator, it means educating the community and doing everything possible to eliminate discrimination and bias.
With this in mind, what sort of qualities are essential for this type of position? Eastman believes that openness is paramount -- specifically, openness to ideals the may differ from one's own. He also stresses the importance of inquisitiveness and a willingness to understand the student perspective. As inclusivity is an ongoing and ever-changing process, and every class of students is different from the last, a CDIO must be in tune with the culture of the institution. "Students will tell you what they expect," he says, "you just need to be willing to listen."
Eastman also believes his aptitude for strategic thinking will be a huge benefit, allowing him to always consider the big picture when making individual moves. Diversity officers across the country are running into obstacles in their position, namely struggling to get everyone on the same page. Eastman says cultivating relationships and building a rapport across campus is key. It will take time and diligence when building those relationships to see change, but the end result is a community invested in the process of creating an inclusive atmosphere.
It would be easy to become intimidated by such a weighty task. Thankfully, Eastman has some strategic steps in mind. People have different opinions on what diversity means and how it should be enacted, and so it is important to create programs that help get that collective thought moving in one direction through opportunities like focus groups, where people can share their experiences and ideas, and SWOT (strengths, weaknesses, opportunities, threats) analysis. One of Eastman's first steps is getting an inventory of everything centered around diversity and inclusion already happening on campus, and bringing it to the light where everyone can see and be involved in the great work being done.
"Many companies and institutions are very good at explaining what they do and how they do it but not why," he says. "That's what their values are. It's very clear that values are present at Mount St. Joseph. It's in our Catholic roots and in our mission -- recognition of humanness and service to others. You can't serve others without being inclusive to everyone's experiences. I want to center the diversity work around the why -- why is diversity important? Once you're able to explain the why, the how and the what become easy.
Students and faculty/staff can meet Dr. Eastman as well as enjoy light refreshments in the Student Organization Center in Harrington on Wednesday, February 26 at 12 p.m.