Eastman returns to his alma mater, inspired to continue the mission of service and inclusion instilled in him as a youngster growing up in the Lincoln Heights community.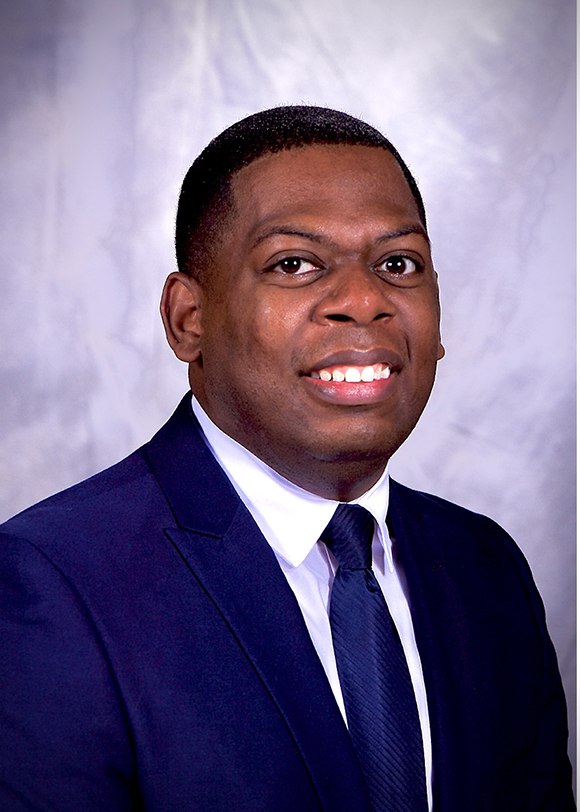 Contact:     
Jeffrey M. Wampler
Vice President
Marketing and Communications 
Cell: 513.244.4735
Email: Jeff.Wampler@msj.edu
Mount St. Joseph University
FOR IMMEDIATE RELEASE
January 28, 2020
CINCINNATI – Mount St. Joseph University has announced the appointment of Rayshawn Eastman, Ph.D., as its Chief Diversity and Inclusion Officer and Title IX Coordinator.
Eastman, a 2008 graduate of Mount St. Joseph University, returns to his alma mater to lead the University's diversity, equity, and inclusion efforts and oversee Title IX compliance beginning Feb. 10.
A native of Lincoln Heights and graduate of Princeton High School, Eastman's roots run deep in the Cincinnati area, and he is beyond thrilled to return to the community that instilled in him the values of service and inclusion and the University that inspired his passion for higher education.
"I attribute much of who I am today to the community that surrounded me growing up," Eastman said. "My family, the Lincoln Heights community, and members of the Christ Temple Church in Lockland all played vital roles in guiding and supporting me to become what I am today. It means the world to me to be able to do a job I love, at an institution that's dear to my heart, and to be close to the community I called home in my youth."
Eastman brings a wealth of experience to the University. He has dedicated his entire professional career to creating and implementing student-centered initiatives. Before accepting the role of Chief Diversity and Inclusion Officer at Mount St. Joseph University, Eastman served as assistant dean of students at Marshall University in Huntington, W.Va. Eastman also holds a doctorate in philosophy and a master's degree from Miami University in Oxford, Ohio.
"Rayshawn is well-positioned to lead the University's diversity, equity, and inclusion efforts," said Mount St. Joseph University President, H. James Williams. "His passion for his work, commitment to service, and roots in our community ensures we will continue to advance our goals of building a campus environment that values and respects every person, embraces the diversity of cultures and beliefs, and maintains a climate that promotes success for all."
Eastman said he is excited and humbled by the opportunity to return to the University in his new capacity and to be a part of the tremendous growth at the university that is happening under the leadership of President Williams.
"President Williams' leadership and vision is proving to be the catalyst that will propel the University into the next 100 years, and this is evident in our strategic plan, Transformation 2025," Eastman said. "Our students look to us to create a holistic environment that is inclusive for all, fosters engagement across differences, and prepares students for the diverse and ever-changing world. Transformation 2025 situates the institution in a manner that will positively impact students, the region, and beyond. I'm honored to be a part of it."
About the Mount
As a Catholic institution rooted in the values of the Sisters of Charity, Mount St. Joseph University excels at serving the common good. Undergraduate, graduate, and doctoral students at the Mount are inspired to think beyond the classroom and redraw the bounds of what's possible for their futures. This is accomplished through individualized educational experiences, a safe, secure campus environment, and an all-in commitment from faculty and staff to seeing students reach their highest potential. The Mount fosters life-long learners who serve, care, and contribute to the world beyond their front doors. To find out more visit: www.msj.edu.
###