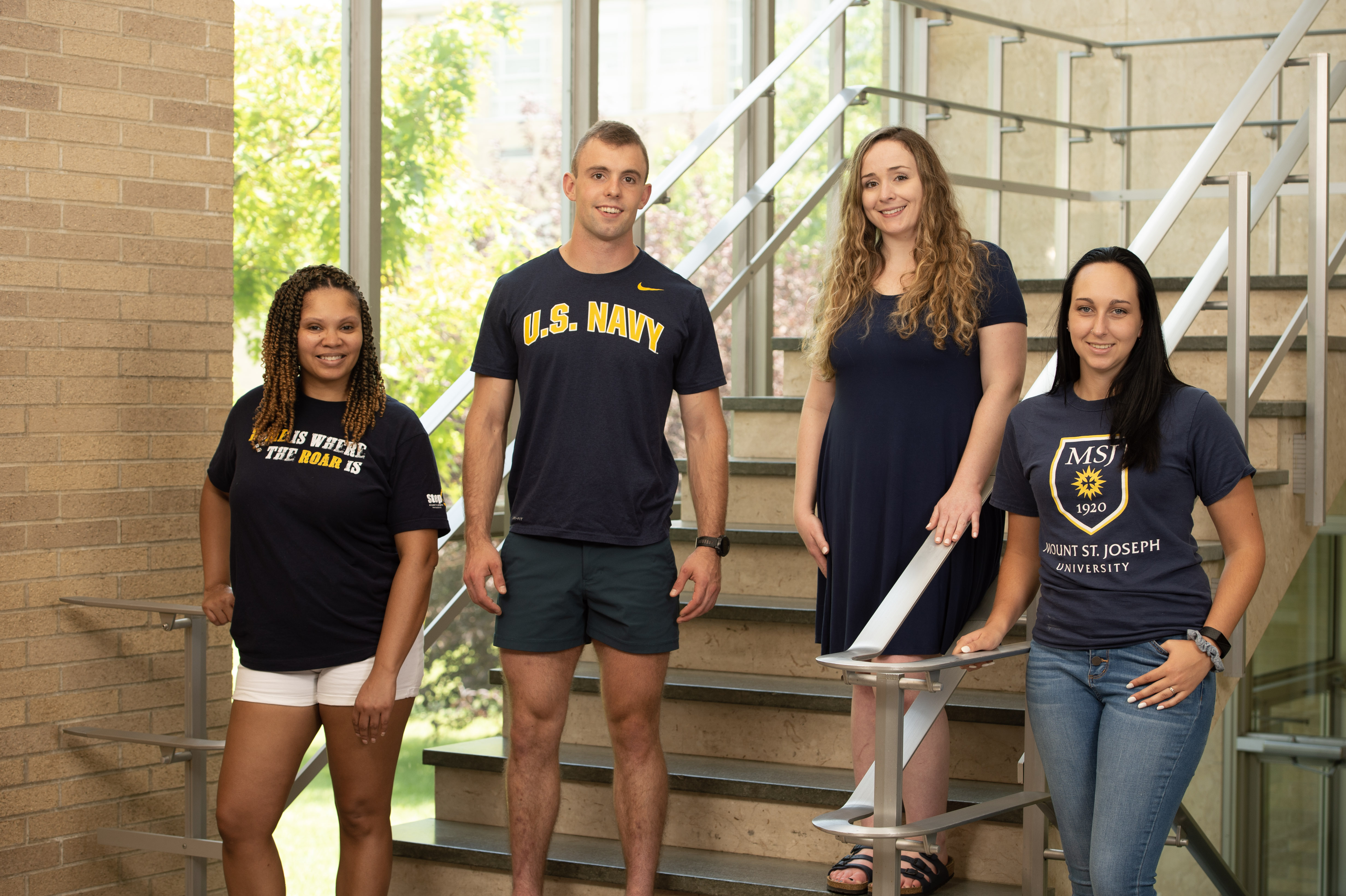 Congratulations on being accepted to Mount St. Joseph University!
We are excited to welcome you to the Mount community. You're one step closer to enrollment. Please refer to your acceptance notice and status page for more information on advising and registration. Contact the Office of Admission to connect with your admission counselor. 
Contact:
Office of Admission
Admission@msj.edu
513-244-4531
Virtual Tour
Take a virtual tour of our Seton Center Lobby and other facilities and equipment at Mount St. Joseph.
Programs and Services
College Transcripts
If you are transferring from another college, we'll evaluate your college transcript(s) to determine what credits will transfer. You'll receive an evaluation of your credit by email. If you have any questions, contact the admission counselor who completed your review.
Your academic advisor, who'll receive a copy of your evaluation, will clarify what degree requirements you've met, and will help you plan your schedule during registration.
Financial Aid
You should apply for financial aid, if you haven't already. To apply for financial aid, complete the Free Application for Federal Student Aid (FAFSA) and list the Mount's Title IV school code: 003033.
For more information about financial aid and scholarships, check out the financial aid section of the site, or call Student Administrative Services at either (513) 244-4418 or 1-800-654-9314 ext. 4418.
Academic Advising and Registration
Your next steps are academic advising and registration. You and your advisor will review transfer credit, if applicable, and discuss coursework necessary to complete your degree. 
Contact the Academic Advising Resource Center at (513) 244-4213 to learn more about the advising and registration process.
Orientation Session
We hold orientation before the start of our fall and spring semesters. At orientation you'll get a student ID card and parking permit, and attend helpful information sessions for new students. We'll mail more information before your first semester starts. We highly recommend you attend.
Student ID Card
You'll need a student ID card to use university resources. Campus Police issues student ID cards as well as parking permits. Contact the Office at (513) 244-4226 for hours of operation.