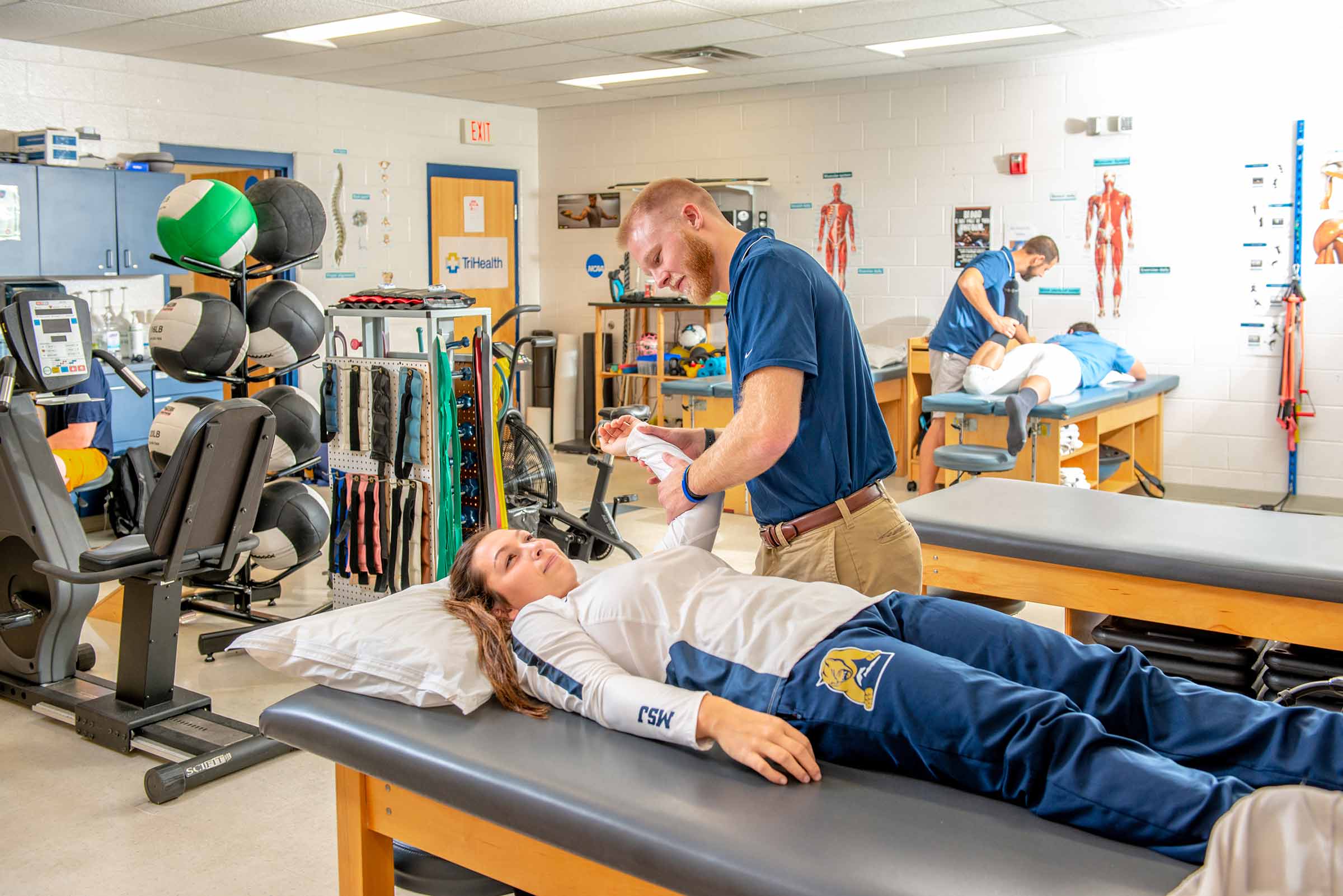 Athletic Trainers (ATs) are health care professionals who collaborate with physicians to provide preventative services, emergency care, clinical diagnosis, therapeutic intervention and rehabilitation of injuries and medical conditions.
CAREER OUTLOOK
The Bureau of Labor Statistics projects that from 2008 to 2018, 26 percent of all new jobs created in the U.S. economy will be in the health care and social assistance industry. This industry is expected to grow by 24 percent, creating four million new jobs.
PRE-ATHLETIC TRAINING
The Mount's pre-athletic training area of study prepares you well for a three-year doctor of physical therapy program.
HEALTH PROFESSIONS ADVISORY COMMITTEE
Students work with their academics advisors as well as faculty members on the Health Professions Advisory Committee to design a course of study that is best suited for their specific career goals.