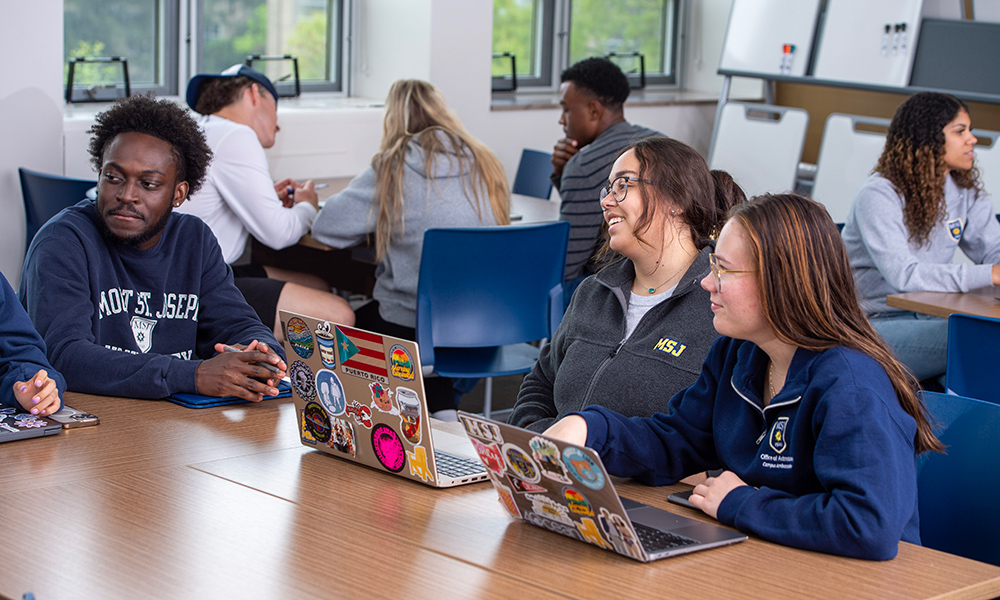 You'll develop new ideas and interests throughout your college experience, and the career decisions will follow.
Academic exploration resources
Located in the Academic Advising Resource Center, the Academic Exploration Program allows you to evaluate and use academic and occupational assessment results to help you select a major and possible career. You can also:
Take career decision-making classes.
Examine occupational information resources.
Seek individual career counseling.
Take career assessments.
Attend workshops, senior thesis shows, capstone presentations, and much more.
Determining your major
As you move toward your decision about a major, you will:
Work with your own knowledgeable academic advisor.
Be part of a learning community with other students who have not decided on a major.
Receive lots of personal attention and individual counseling about majors and career choices.
Benefit from the many resources available through the Career and Experiential Education Center.
Many students declare a major by the second semester of their freshman year. Most have decided before their sophomore year. Your advisor will guide you through the declaration process.
Academic advising is available for all degree-seeking students. In fulfilling its mission to foster success by assisting students in the development of educational plans and career goals, Mount St. Joseph University strengthens the learning environment by providing opportunities for ongoing academic support services focusing on the students. The advisor assumes the responsibility to serve as the primary resource and guide to assist students in achieving their academic and career-related goals.
Contact Information
Jadah Jackson M.Ed., Academic Exploration Program Advisor 
Jadah.Jackson@msj.edu
(513) 244-4649