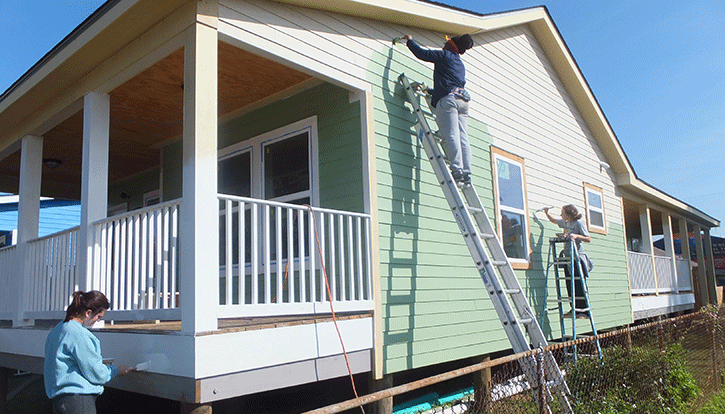 The Office of Campus Ministry offers a few opportunities for students to spend their school breaks engaging in meaningful and transformative experiences through doing an alternative break trip. Trips offered include:
New Orleans Mission Service Trip
Since Hurricane Katrina happened in 2005, the Mount has been taking a group of students down to New Orleans to help with hurricane relief. More than 10 years later, the community of New Orleans continues through the recovery process, and our students continue to make the trip down to learn about Hurricane Katrina and its effects on the community, while experiencing the unique, vibrant and resilient culture of New Orleans. During this trip, the students receive the kind hospitality of the House of Charity, while working alongside the St. Bernard Project.
Alternative Spring Break Trip