Tyler Voris is a BSN Nursing Student Who Graduates This May. Tyler Accepted a Nursing Position at Mercy West Hospital While Also Continuing His Role as a Youth Pastor at Living Word.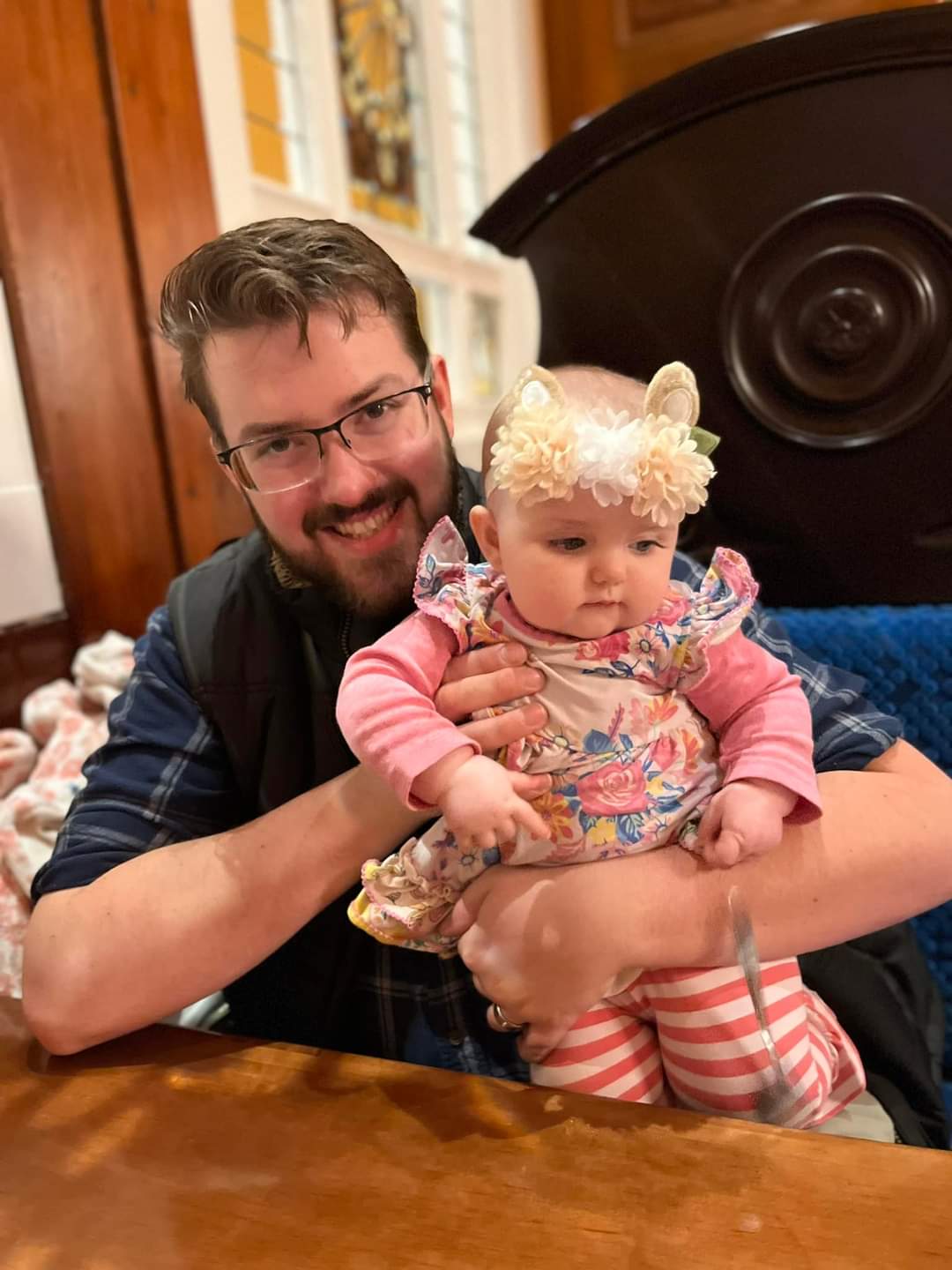 Student Q&A:
1. What is your graduation year and major(s)/minor(s)?
I graduate in May 2023 and I am a Nursing major.
2. What inspired you to pursue your major(s)?
I really have been inspired by my friends and family. At first, I had no idea what I wanted to do, but I knew that I always had a way with people and helping others.
3. Why did you choose the Mount?
I chose to visit the Mount after talking to a recruiter at a college fair. The guy's name was Patrick, he was just so pumped about the Mount that we decided to schedule a visit. From there, we just fell in love with the campus and with the faculty and staff.
4. Is there a professor/instructor that helped your development as a person?
There are many, but definitely Mark McCafferty in the music department.
5. What is your involvement like at the Mount? Extracurricular activities, major projects, etc. that you would like to share.
I was in the Band program for 3 years, I was on SGA for a year, and I was a part of residence hall counsel for 2 years.
6. How would you rate your educational experience at the Mount so far?
I feel like the Mount prepared me well for my future career as a Registered Nurse.
7. What are your post-graduation plans?
I have applied for and accepted a job at Mercy West Hospital. I will also continue my role as Youth Pastor at Living Word with my beautiful wife and daughter.
Congratulations and good luck Tyler!