Dr. Laura Saylor, Dean of Education at MSJ, Publishes New Book Powerful Literacy in the Montessori Classroom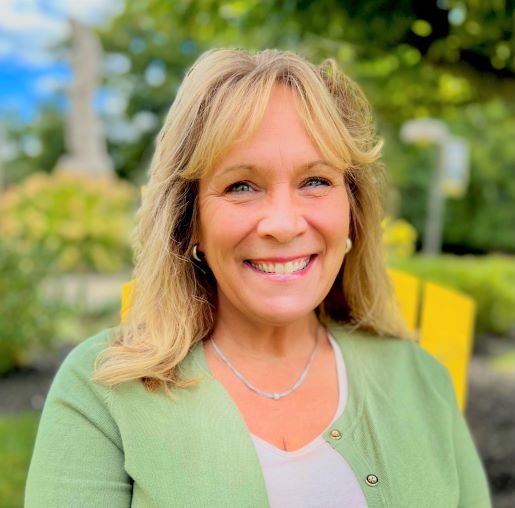 Along with her already long list of job titles, Dr. Laura Saylor, dean of education, program director, and assistant professor at Mount St. Joseph University in the School of Education is adding another addition to her resume as a recent book author.
Dr. Saylor presents her new book, Powerful Literacy in the Montessori Classroom, a must-read for all educators implementing the Science of Reading into their classroom.
Along with two other educators, Susan Zoll and Natasha Feinberg, Dr. Saylor and these educators combine their expert knowledge in the field of the Science of Reading into one publication.
Here is an excerpt from the book, Power Literacy in the Montessori Classroom:
"Teaching reading successfully requires deep knowledge of the reading process and development, as well as the implementation of impactful reading instruction and differentiation. This book aligns Montessori didactic materials and pedagogy, developed over a century ago, with current research on reading development. Readers will gain a solid overview of the Montessori philosophy and method, specifically those related to reading and language development, enabling them to support their practice in today's educational context while inspiring the wider field of education.
The authors explain how the Montessori approach is inherently aligned with the Science of Reading in that they are both scientifically based and contain methods that follow a logical, systematic, and explicit progression of teaching and learning. Montessori education supports instructional differentiation that is cognizant of children's need for independence and highly mindful of literacy and language development.
This book provides valuable contributions to all educators implementing Science of Reading and structured literacy in their practice, and is a must-have for Montessori teachers (preschool to grade 3) and those that prepare, coach, and supervise them." (Teachers College Press)
Congratulations to Dr. Laura Saylor on the recent publication of her new book Powerful Literacy in the Montessori Classroom and her continuation of being a beacon to the region for the Science of Reading! This publication is a must-have and is currently available for purchase!