President H. James Williams, Ph.D. offers a historical reflection in honor of Juneteenth.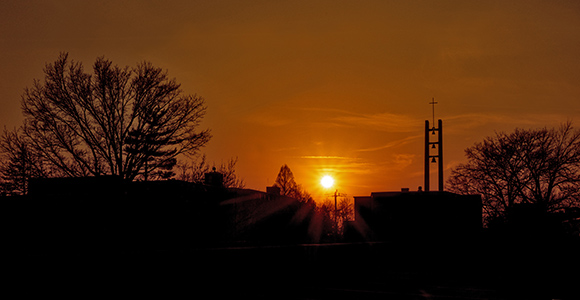 Dear Mount Community: 
On June 19, 1865, Union Army Major General Gordon Granger arrived in Galveston, Texas and announced the end of the Civil War, informing that community of African Americans of the end of slavery. Although President Lincoln announced the Emancipation Proclamation two-and-one-half years earlier, on January 1, 1863, the enslavement of African-Americans continued in some areas of the South. Of course, on December 6, 1865 the states ratified Congress's passing of the 13th Amendment (on January 31, 1865), which abolished all slavery in the United States.  Still, over the years, for many African Americans, across the Country, June 19th – "Juneteenth" – became a symbolic date for African-American freedom in the United States.
In the opinions of many Americans, Juneteenth epitomizes the way freedom and justice in the United States has always been delayed for African-Americans. The decades after the end of the Civil War would witness the advent of Jim Crow laws and a resulting wave of lynchings, bombings, and unjust imprisonment of African-Americans.  Indeed, African-Americans have continued to suffer, disproportionately, mass incarcerations, discriminatory employment and housing policies, and a lack of economic and educational investments in their communities.    
While the Country has made great strides since the passing of the 13th Amendment, Juneteenth is a reminder that considerable barriers for African-Americans continue to impede progress toward real equality.  Juneteenth is a time to recommit ourselves to seeking equality, not only for African-Americans but for all God's peoples, regardless of race, religion, gender, nationality, and sexual orientation.  It is a reminder that, even today, human beings around the World are subjected to modern-day slavery.  It should also remind us that we, at the Mount, are a collective "beacon of light," striving to promote and live the highest ideals of freedom and equality. 
Coretta Scott King once said, "…Freedom is never really won, you earn it and win it in every generation."  Please join me in commemorating this Juneteenth holiday by recommitting ourselves to the principles of freedom and equality that make the United States of America and the Mount beacons of light for so many.
May God continue to bless us and our families and may God continue to bless Mount St. Joseph University!
Sincerely,
H. James Williams, Ph.D.
President