Update from Assistant Dean Nancy Hinzman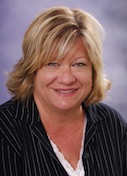 A silver lining to the COVID pandemic has been the positive attention nurses have gotten for their selfless acts of compassion and caring for all patients during the pandemic, as portrayed by the media. I am grateful for the energy, commitment, and knowledge nurses have provided in the past two years, in the face of risk to their own health.
The recent positive spin on the profession we love is in sharp contrast to the depictions of nursing of old as part handmaiden, sex symbol, or tyrant. Before nurses rest on their laurels, they might remind themselves of the data and objectives cited in the Healthy People 2030 initiative (https://health.gov/healthypeople/objectives-and-data/leading-health-indicators) including household food insecurity and hunger, drug overdoses and deaths, and suicide, among others. There is much work to do.
I'm very thankful for the ongoing support of the MSJ DON faculty, staff, students, alumni and community partners who are all committed to identifying and implementing ways to lead evidence-based care and improve patient outcomes.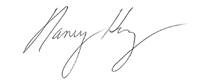 Nancy G. Hinzman DNP, RN
Assistant Dean of Nursing
MSJ