MSJ graphic design alumnus, Dale Doyle, received a Grammy nomination this year for Best Package Design.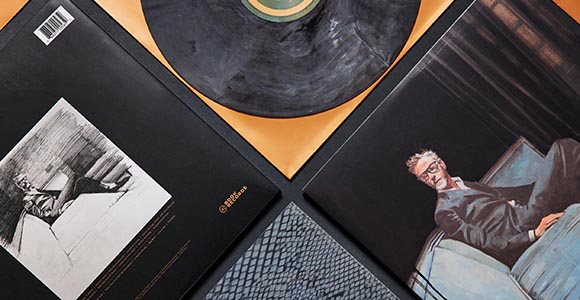 Award-winning MSJ talent, Dale Doyle was recently honored with a Grammy nomination for best package design for his album cover, "Serpentine Prison" for Cincinnati native Matt Berninger, the lead singer of the Grammy-winning band, The National.
Graduating in 1991 with a Bachelor of Science in Graphic Design, Doyle is most passionate about developing brands for well-funded startups, to compete against larger corporations. He currently serves as Creative Director & Founding Partner at Holotype, a brand studio for strategy and design. He has been a part of the design industry for 30 years with an expertise in brand development for Fortune 500 companies, where Doyle has led brand development programs for GM, P&G, Johnson & Johnson, PepsiCo, Hershey, among many others.
Bringing "Serpentine Prison" Album Cover to Life
In the beginning stages of the creative production of album cover, "Serpentine Prison," Doyle received a digital release of Berninger's music album six months before it was released. This provided him with ample opportunity to absorb the feel of the album songs, to later begin conceptualizing the award-winning cover.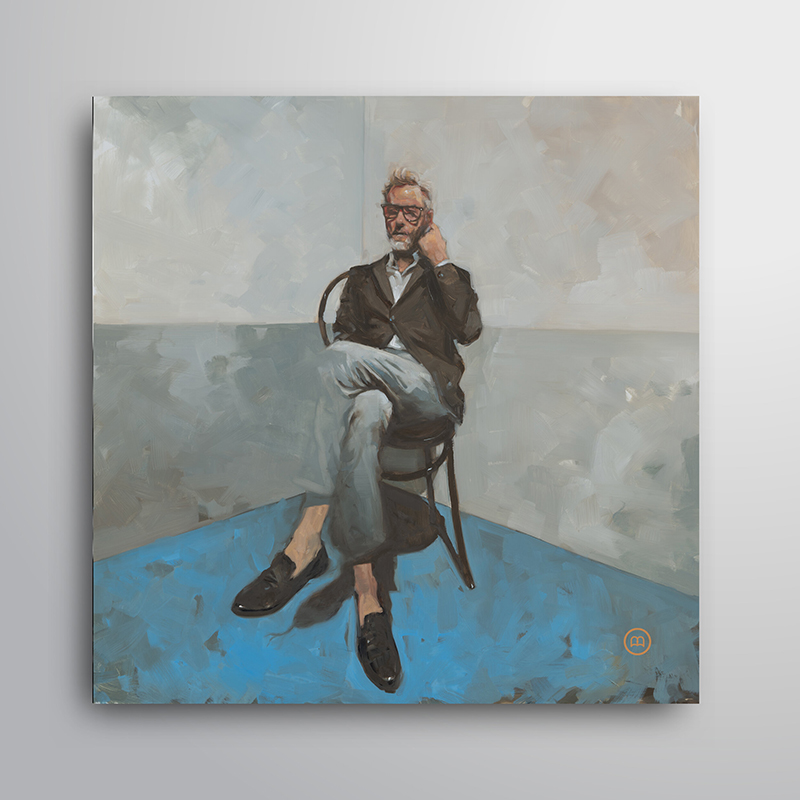 Painting for album cover, "Serpentine Prison"
The opportunity prompted much excitement for Doyle to design, as he has been a huge fan of Berninger's songwriting and work for many years. Doyle wished to work with premier oil painter Michael Carson, in which the artist uses a method of applying each stroke of paint to the canvas with the intention of letting it stand in the picture as part of the final statement.
"As I was developing the ten different covers for the exploratory work, I sketched an album that would include having Michael Carson work on the project," says Doyle. "Michael is one of the premier figurative oil painters living today, and I had been friends with him for two years. I called him to see if he'd like to bring my vision to life, and without hesitation, he was on board."
Once Berninger approved the album concept, Doyle flew out to Los Angeles to take reference photos for the paintings. Carson was incredibly motivated about the project that he painted five paintings of Berninger, and two of them reside in Doyle's home today.
Grammy-Nominated for Best Package Design
As a design innovator for three decades, Doyle has been fortunate to win several big design awards throughout his career, and a Grammy nomination is nothing short of extraordinary. He remains a huge music fan and has collected vinyl for years, thus, his nomination for the "Serpentine Prison" album cover concept further emphasizes a productive career in design, in which he is truly grateful.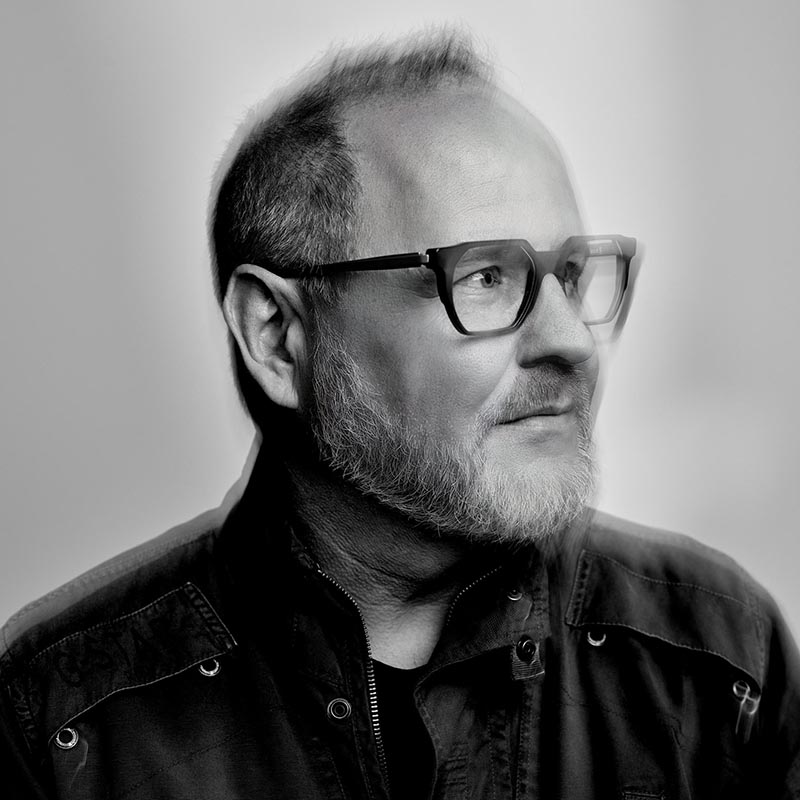 Photo of Dale Doyle
"It has always been a dream of mine to design albums for artists that I truly respect. To get the news that I am nominated for an award this prestigious--the first time designing an album--it is truly surreal," says Doyle.
When asked what his advice would be for aspiring designers in their professional careers, Doyle asserts, like anything, if you are passionate about something, go for it. When he left a job working for one of the biggest branding firms in the world after 24 years, Doyle's mentor told him not to worry about the revenue, concentrate on the work, and the clients will follow.
While reminiscing on his college experience at Mount St. Joseph University and the design coursework, Doyle credits now-retired Art & Design faculty members, Dan Mader and Kathy Salchow, who were instrumental in his development as a designer.
Interested in developing and exploring your creative spirit with brand strategy work like Dale? Visit the Graphic Design Program page to learn more about our offerings.