Physician Assistants Jordan Smith '20 and his wife, Kelly Coburn '20 share their PA journey at Mount St. Joseph University.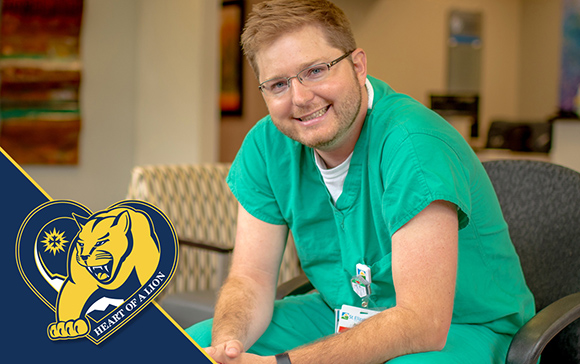 Jordan Smith, '20, PA-C,  earned his undergraduate degree in wildlife biology, which led him to the Global Field Program at Miami University of Ohio, where he conducted field research in Costa Rica, Borneo and Mexico, while earning his master's degree in biology. He spent three years as an animal trainer at the Cincinnati Zoo and Botanical Gardens, working with birds, and for the past ten years, he has worked as a Cincinnati EMT and firefighter.
His interests have always been centered on the sanctity of living things, of rehabilitating and saving lives, so when Jordan decided to pursue a career as a physician assistant, he saw it as the perfect union of his biology background and his experiences in being a first-responder. He began researching degree options in the region, but he wanted to stay in Cincinnati. Then, on the website for the Accreditation Review Commission on Education for Physician Assistants (ARC-PA), Jordan was thrilled to discover a PA program in Cincinnati—in fact, the only program in Cincinnati— the Physician Assistant Studies (MPAS) Program at the Mount.
"I've taken courses at several colleges and universities, and I'm so glad to have found the Mount and its PA Program. The smaller class sizes, 24/7 convenient access to the labs for studying and skills practice, and the remarkable commitment of the faculty and the staff all exceeded my expectations. It was an intense program, but there was a very strong and consistent sense of collaboration and teamwork, among all of us in the cohort, but also among the faculty. Everyone contributed and helped each other."
He also appreciated the open communication between the students, the staff, and the faculty. He felt that they were all in the inaugural PA program together, and together, they shared feedback and ideas, and worked through improvements and adjustments, ultimately paving the way for the cohorts that would follow.
Jordan is excited about his future as a PA, and believes his extensive training in the program, along with his medical experience, especially now that he is back on the frontlines amid the pandemic.
"For me, becoming a certified Physician Assistant enables me to continue doing what I love—caring for others. I now get to work directly with patients and address their healthcare needs, as a mid-level medical practitioner. The Mount's PA Program, including the clinical rotations I did in emergency medicine, enabled me to expand my medical knowledge and expertise, but also, my confidence as a caregiver. All of these are important, especially as I guide and educate patients."
Jordan is equally excited about his future as a husband to his former study partner, Kelly Coburn, '20 PA-C. Kelly is eager to chime in with her side of the story.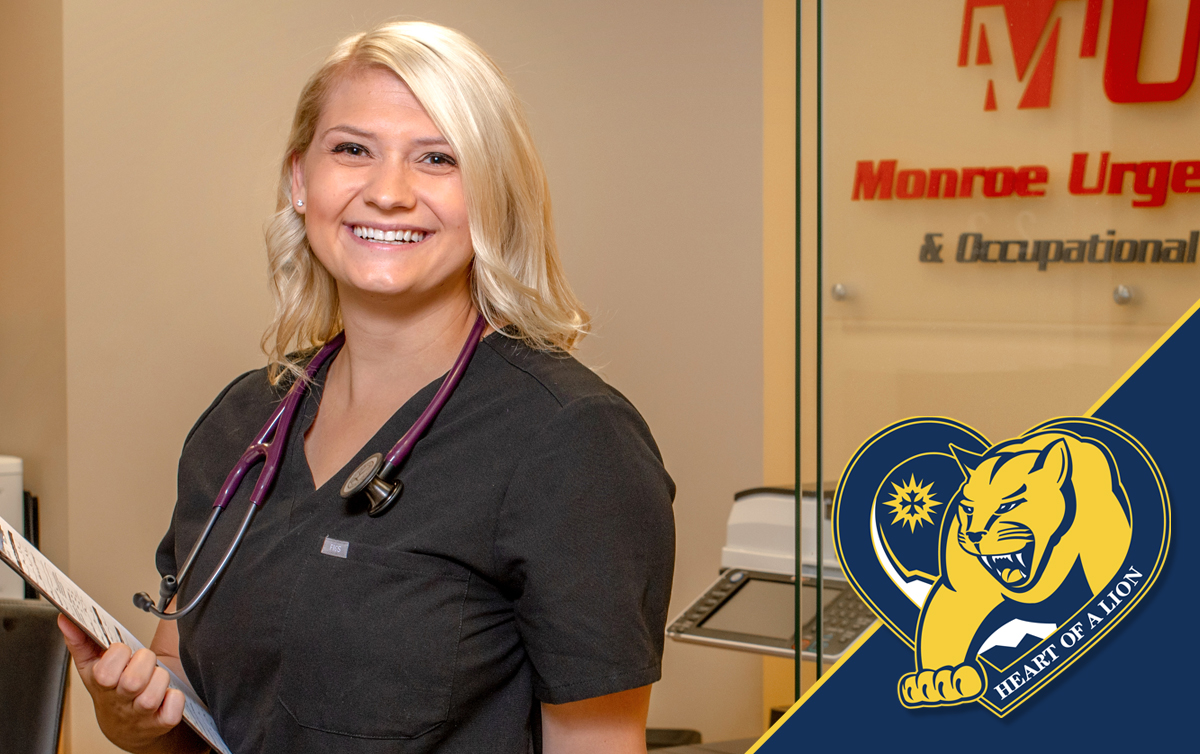 "We were in the same study group, and a friendship developed. As classmates, you are sharing the challenges and the triumphs of the program and spending a lot of time together. We would take our study breaks at the same time, and eventually we started seeing more and more of each other. And yes, we joke about our first 50 dates being intense study sessions while in the PA Program. But we are so blessed to have found each other, and we can hardly wait to get married. Our PA classmates, the faculty, and the staff—they are invited to the wedding. We consider them part of our family."
Before discovering the Mount's PA Program (and Jordan), Kelly worked as a CPR instructor with the Start the Heart Foundation and as an intern with Dermatology Associates of Northern Kentucky. Her most recent work experience was as a certified nursing assistant at St. Elizabeth Healthcare.
"Two of the things that were so unique and so incredible about the Mount's PA Program was the leadership and support from the faculty and staff. Throughout the program, they taught us competencies, but they also taught us about compassion, about the importance of connecting with patients and being present in the patients' healthcare journey and being emotionally supportive. And they were always available for support and guidance. I will always remember what faculty member Dr. Creighton Wright told us at our white coat ceremony: 'A good healthcare provider treats the disease…a great healthcare provider treats the patient with the disease.'"
Unlike other advanced medical degree programs, in the Mount's PA Program students complete eleven clinical rotations in a variety of disciplines, including mental health, surgery, emergency medicine, and pediatrics. The diverse experiences Kelly had during her clinical rotations broadened her perspectives on healthcare, and while she is open to a variety of options in her work as a PA-C, she is most interested in dermatology. And Kelly believes she and Jordan will continue to expand their knowledge, especially amid the pandemic.
"It has been a whirlwind, really. Everyone in the program had to adapt at the end of the final semester due to the pandemic. And now, as healthcare professionals, we are immersing ourselves in the protocols related to the virus, knowing we will soon be working alongside advanced practice providers (APPs). I continue to be grateful for the values of lifelong learning and a respect for life that the PA Program fostered in us. Jordan and I continue to network with many of the faculty members and our classmates. It still feels like we're all in this together."
The pandemic has also caused Jordan and Kelly to postpone their wedding plans, but their outlook is both positive and full of patience. For them, the health of their family and friends is the most important thing, and it helps to know that there are many other couples facing the same delays and rescheduling. They have learned to accept the unknowns for the time being.
"Right now, we're just happy about our future. We're both entering a wonderful medical profession, one that we feel, comes with a sense of honor and responsibility to our patients but also with an incredible support system. Those three things—honor, responsibility, and support--are equally important in our relationship as partners. We both grew up in Cincinnati, and now, we can give back to our community as healthcare providers. As Jordan said, we are blessed to have found the Mount's PA Program and to have found each other."
For more information on the Mount's PA program, visit the Department of Physician Assistant Studies.