The Mount is making mail retrieval simple, secure, and time-saving: A smart package and mail locker installation with touchless functionality and convenience.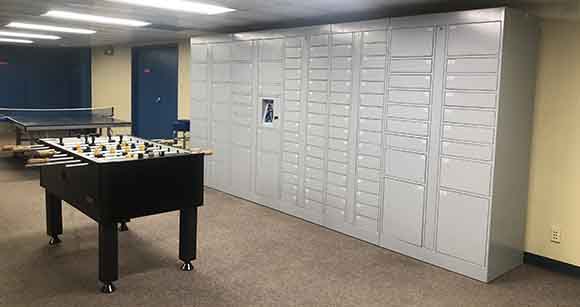 On August 10, 64 Smart Mailboxes and 45 Smart Package Lockers with touchless functionality were installed in the Lion's Den on the Seton Ground Floor to make packages and mail more accessible for students. This effort will replace the student mailboxes located in the mailroom in Seton.
Currently, students can only retrieve their packages during normal hours of operation, Monday-Friday 8 a.m.-4:30 p.m. These lockers will provide students 24 hour access to their packages with easy, touchless accessibility. 
"Many students' classes run longer than 4:30 p.m. Other students have jobs they go to following class," says Bill Kenton, Mail Clerk in Buildings and Grounds. "With the new lockers, they can get their packages at a time that works for them."
This also provides an opportunity to aid in another area; student mailboxes. "Students have always had issues using the current mailboxes on Seton 1," says Kenton. "They were clunky, many didn't work, and those that did work, the locking mechanisms were difficult to use for many students. At the end of every semester we would pull the mail still in the lockers and could tell many had not been opened all semester."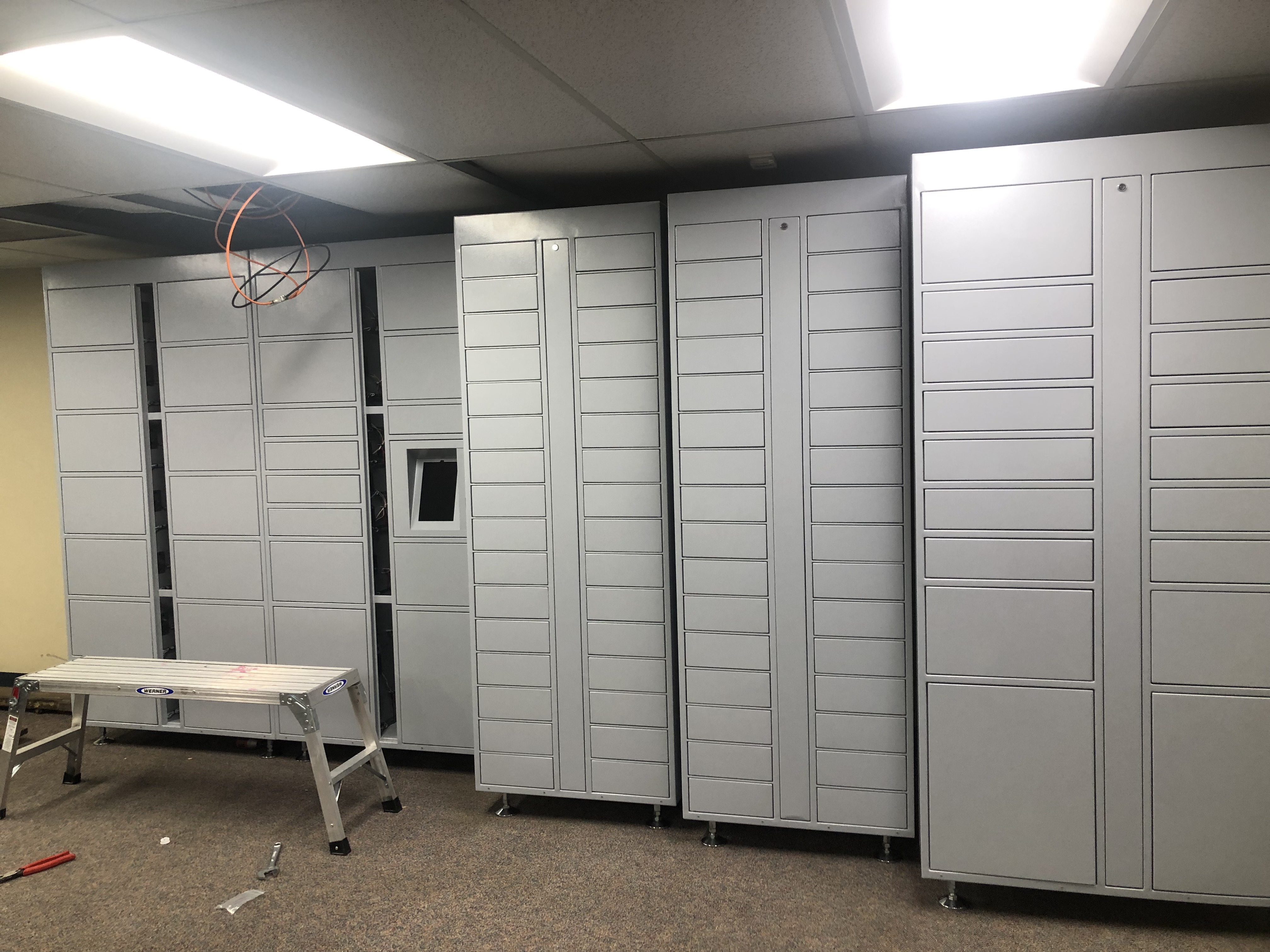 How it Works: Smart Locker and Mailbox Use
When mail, or a package, is entered into the new system, it will generate both a text message to the student's phone, and an email to their MSJ account to ensure students will not miss a notification. Both messages will have a QR code and a 5-digit text password.
With the QR code displayed on their phone, the student can simply walk up to the console, place the phone in front of the console, and the system will recognize the code, and open the mailbox, or locker, for them to receive their item.
For those students who might have been in a dead cell zone, or whose phone doesn't accept images, they can type the 5-digit password onto the console screen, and it will open the mailbox, or locker, in the same manner.
For more information on this new installation, Bill Kenton will be on campus on Sunday, Aug. 22 during Welcome Weekend from Noon-4 p.m. to provide information on the new system, giving demonstrations, etc. "My plan is to leave that afternoon with the new system in full production," says Kenton.
At the Mount, we offer a number of resources to improve your University experience. Visit our Student Life page to learn more.