Mount St. Joseph University launched its new Doctor of Education program in Reading Science, the first doctoral program in the Mount's School of Education.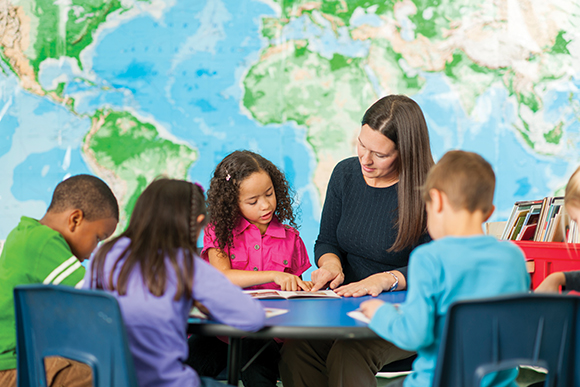 Mount St. Joseph University News
FOR IMMEDIATE RELEASE
Contact:
Shayna Nevermann
On Behalf of Mount St. Joseph University
859-322-9983
snevermann@emailstrategic.com
CINCINNATI – Mount St. Joseph University recently launched a new Doctor of Education program in Reading Science, the first doctoral program in the Mount's School of Education. On May 10th, 2021, the first cohort consisting of 21 students began the three-year program.
Reading Science refers to the research that reading experts and scientists have conducted on how children learn to read. The Reading Science program is designed for educators who want to teach reading using highly effective, research-based methods.
"We are beyond excited to launch our first cohort of the Reading Science Doctoral program," said Dr. Amy Murdoch, reading science program director and graduate chair at Mount St. Joseph University's School of Education. "The Reading Science Doctoral program was created out of a high demand from graduates who wanted to go into doctoral work. In the first cohort, the Mount had an overwhelming applicant pool of 98 applicants."
"Most applicants were educators who worked in public schools. About 20% of the applicants were graduates of MSJ's popular Reading Science graduate program, but the rest largely found out about the program through word of mouth in the education community. The accepted cohort includes educators from 11 different states/provinces working in a variety of roles such as reading specialists, instructional coaches, district and state level consultants, speech language pathologists, assistant professors, chief academic officers, and more."
The program is designed for the working professional. To make it convenient for an educator's schedule, the program is available fully online with on-campus summer institutes. This year's summer institute will be virtual due to Covid19 regulations on campus.
"We aim to prepare the next generation of literacy leaders to teach and lead others in the practices that have been identified most advantageous through scientifically-based reading research," says Dr. Murdoch. "There aren't a lot of programs focused on the science of reading. We are training the people who will train future teachers. The goal is to equip all teachers with the knowledge and skills they need to provide effective reading instruction, ensuring that all children have access to high quality reading instruction."
Part of the mission of the Reading Science program is to prepare educational leaders to effect social justice through impacting educational systems, enabling these systems to provide effective research-based literacy instruction for all.
To be eligible to apply, students must have completed an undergraduate and master's degree program.
The Mount has started accepting applications for the May 2022 cohort on July 1, 2021. To find out more information about the program and to apply, visit: https://www.msj.edu/academics/graduate-programs/doctor-of-education/index.html
About the Mount
As a Catholic institution rooted in the values of the Sisters of Charity, Mount St. Joseph University excels at serving the common good. Undergraduate, graduate, and doctoral students at the Mount are inspired to think beyond the classroom and redraw the bounds of what's possible for their futures. This is accomplished through individualized educational experiences, a safe, secure campus environment, and an all-in commitment from faculty and staff to inspire students to reach their highest potential. The Mount fosters life-long learners who serve, care, and contribute to the world beyond their front doors. To find out more visit: www.msj.edu.
###