The Mount will recognize and celebrate members of the MSJ community at a virtual service luncheon for their contributions to the common good.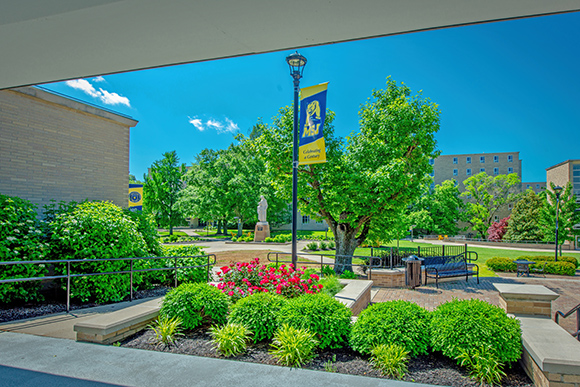 Mount St. Joseph University is hosting a Virtual Celebration of Service Luncheon on Friday, April 23 from noon-1 p.m., where the Mount will celebrate and recognize its students, faculty, and community partners for all of their meaningful contributions to the common good of Greater Cincinnati and Northern Kentucky, through service learning and civic engagement programs.
Given that one of the University's core values is service to others, it is of utmost importance to honor those who have made meaningful service contributions, and encourage them to continue to be dedicated to a life-long commitment to service.
Attendance to the virtual luncheon is free, but registration is required. Students, faculty, and staff can RSVP for the event at EventBrite.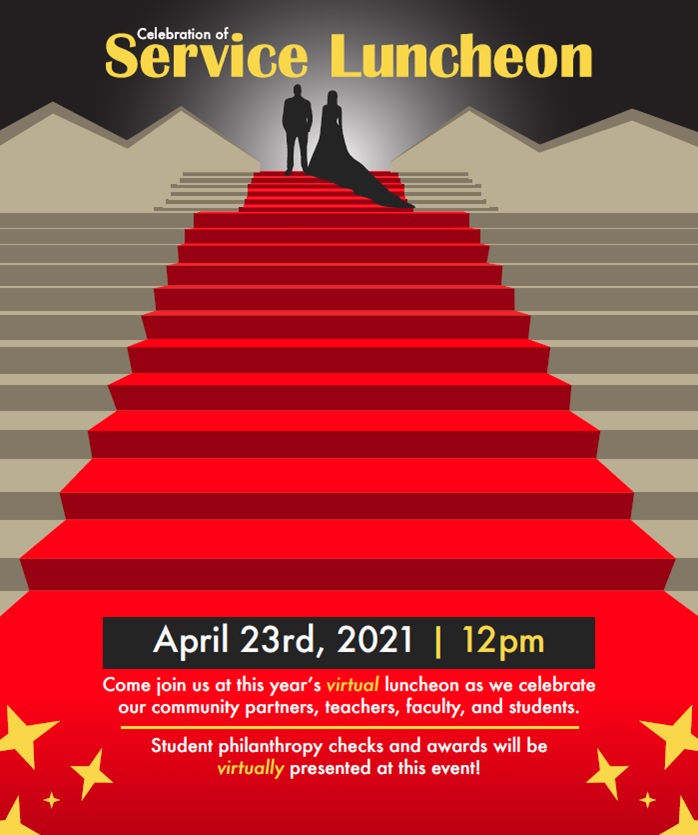 Service Luncheon Award Recipients
At this year's luncheon, the Mount will recognize the recipients of the following awards:
The Outstanding Service Learning & Civic Engagement Faculty Member: Cindy Shibinski
The Outstanding Service Learning & Civic Engagement Community Partner: Campus Vote Project
The Sister Elizabeth Cashman Community Service Award: Brooke Rouse
The Dave Scharfenberger Community Service Award: Hanne Driscoll
The SGA Leadership in Service Award: Emily Etris
Service Luncheon Community Partner Awards
Additionally, four community partners will be awarded over $7,000 in student philanthropy grants at the event. The four ceremonial check presentations will include:
$1,400 from students in CORE 425 to the Women's Crisis Center
$1,400 from students in CORE 425 to Sweet Cheeks Diaper Bank
$1,400 from students in HLT 320 to Cincinnati Dragons Wheelchair Basketball Team
$2,832 from students in CORE 425 to an organization that is yet to be determined.
MSJ Student Philanthropy Commitment to Service
In partnership with the Cambridge Charitable Foundation, the Mount's Student Philanthropy program has awarded over $42,500 in student philanthropy checks to 24 community partners since 2015.
In addition, Dr. Jennifer Morris, Ph.D., Professor of History, has facilitated student philanthropy in three sections of the CORE 425 course, "Global Human Rights: The Case for Women and Child" this academic year, despite barriers presented by the COVID-19 pandemic. Dr. Morris reflects on the strong adaptability of her students facilitating student philanthropy during the pandemic, further exemplifying the Mount's commitment to service.
"They [students] can still make virtual visits, and have done a wonderful job adapting to the use of Zoom for meetings and presentations," she says. "They did a spectacular job last semester, and I'm looking forward to launching this process again soon for the spring course." Dr. Morris has been impressed by her students' compassion for local women and children, who have been disproportionately impacted by the pandemic.
For questions about the MSJ Celebration of Service Luncheon or the Mount's Service Learning & Civic Engagement programs, please contact Keith Lanser at keith.lanser@msj.edu or 513-244-4634.