"We are thrilled to appoint Melanee Wagener as our new Director of Athletics," said Mount St. Joseph University President Dr. H. James Williams. "She has been such a dedicated and passionate member of the Mount community for more than a decade."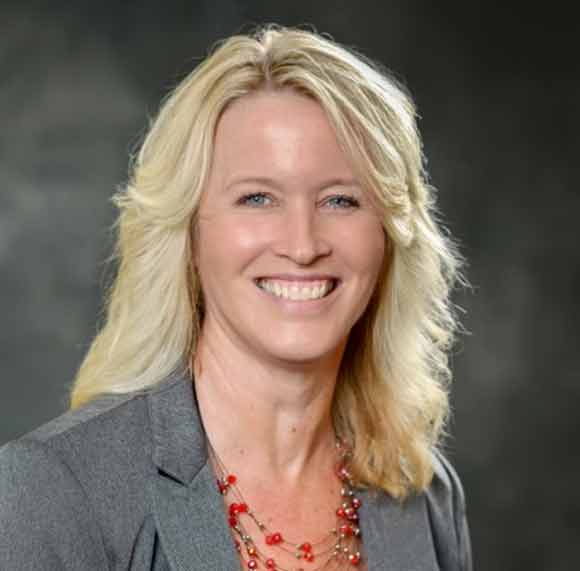 FOR IMMEDIATE RELEASE
                                                                                  
CONTACT:  
Greg Greene
Communications, Mount St. Joseph University
ggreene@strategicadvisersllc.com
859-380-8303
October 12, 2020
Mount St. Joseph University Announces
Melanee Wagener as Director of Athletics
CINCINNATI -- Mount St. Joseph University is excited to announce the appointment of Melanee Wagener as its Director of Athletics.
Wagener takes on the position with more than 20 years of coaching experience, including almost 11 years serving in athletic administration at the Mount as associate director of athletics and senior woman administrator.
"We are thrilled to appoint Melanee Wagener as our new Director of Athletics," said Mount St. Joseph University President Dr. H. James Williams. "She has been such a dedicated and passionate member of the Mount community for more than a decade. Her past accomplishments in that role and her proven leadership skills will have an immediate and positive impact on our coaches and student-athletes."
As associate director of athletics and senior woman administrator, Wagener provided direct oversight of the Mount's football, soccer, lacrosse, cross country, track and field, cheerleading, and dance programs. In this position, she also served as liaison between coaches and the athletic director and oversaw game-day administration and special events, including the "Lauren Hill game" at Xavier University's Cintas Center.
"Having been at the Mount for 14 plus years, I understand what a special place this is," said Wagener. "I am truly appreciative of Dr. Williams and his cabinet for giving me the opportunity to lead the athletics department. I had a great mentor in the previous Director of Athletics, Steve Radcliffe, and am excited to continue to grow the department."
Wagener originally came to the Mount as the head coach of the women's basketball team, a role she served in from 2006 to 2010. During this time, she also served as the university's retention coordinator, where, working with the athletic director, she was responsible for ensuring that the school's sports teams and individual athletes maintained their NCAA eligibility.
About the Mount
As a Catholic institution rooted in the values of the Sisters of Charity, Mount St. Joseph University excels at serving the common good. Undergraduate, graduate, and doctoral students at the Mount are inspired to think beyond the classroom and redraw the bounds of what's possible for their futures. This is accomplished through individualized educational experiences, a safe, secure campus environment, and an all-in commitment from faculty and staff to seeing students reach their highest potential. The Mount fosters life-long learners who serve, care, and contribute to the world beyond their front doors. To find out more visit: www.msj.edu.
###