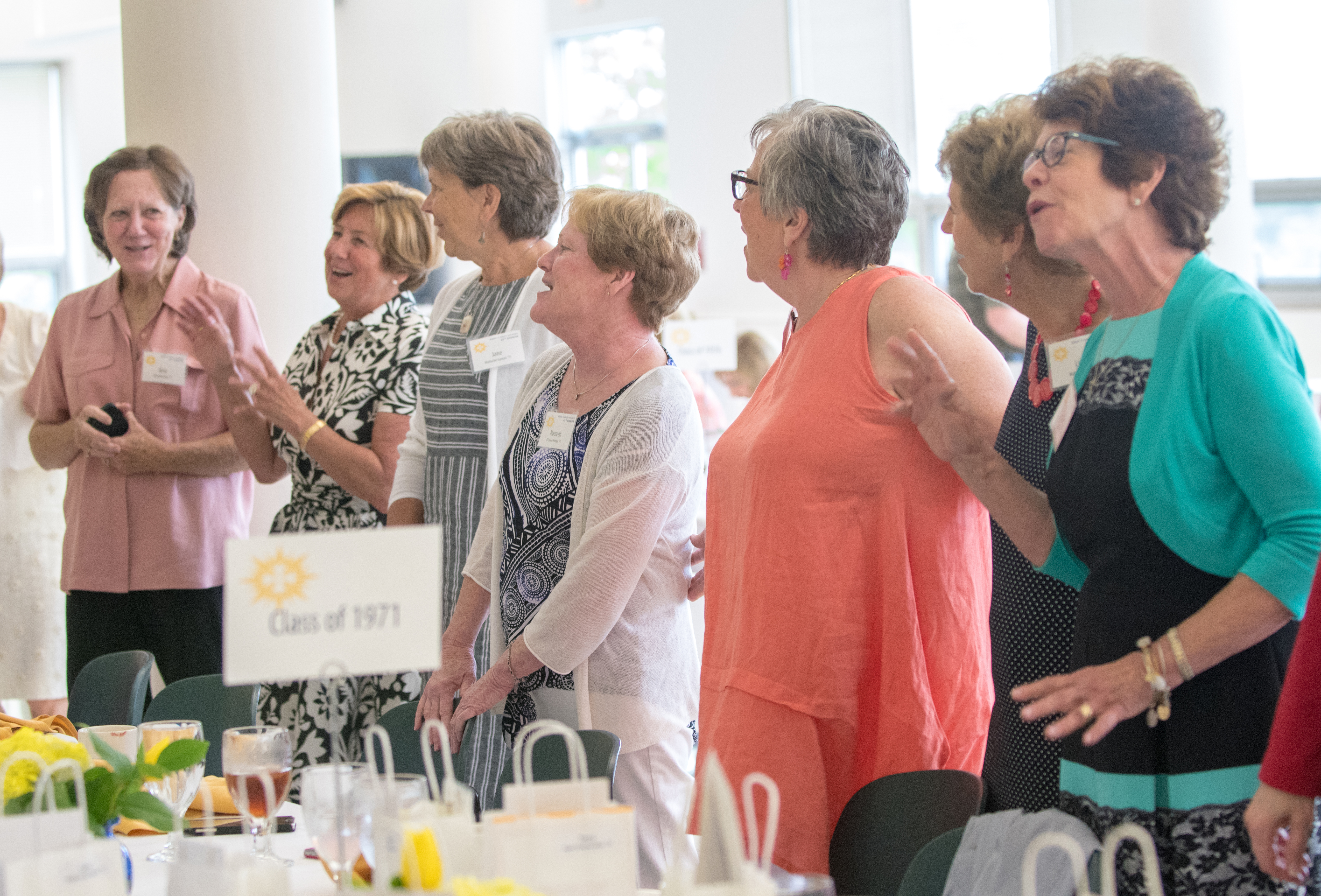 Cheers to 50 Years!
Class of 1971
It's our 50th Reunion, let's celebrate our Golden Jubilee!  Please save-the-date and join us for homecoming the weekend of October 15th 2021.  The Office of Alumni Relations and Institutional Advancement are working together to put together an exciting and engaging itinerary. Click here to register today!
Leave your Legacy through the Class of 1971 Scholarship Fund
Your class has come together to create the FIRST-EVER endowed class scholarship to support MSJ students,The Class of 1971 Scholarship.
Scholarships help make dreams a reality. For low-income students with limited financial options, scholarships help provide an education leading to a fulfilling career. For students struggling to support themselves without the benefit of federal assistance, scholarships ease the financial burden. Thank you for making a Mount education possible. 
The Mount Jubilee will be held Saturday, October 23rd, 2021 and your scholarship will be part of the momentous celebration! For more information, please contact Nancy Herzog at 513-244-4359 or Nancy.Herzog@msj.edu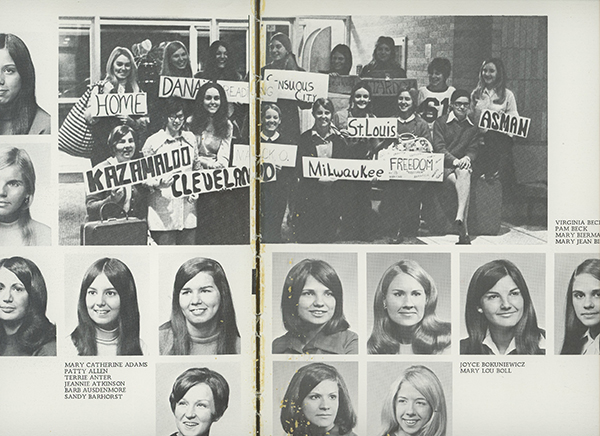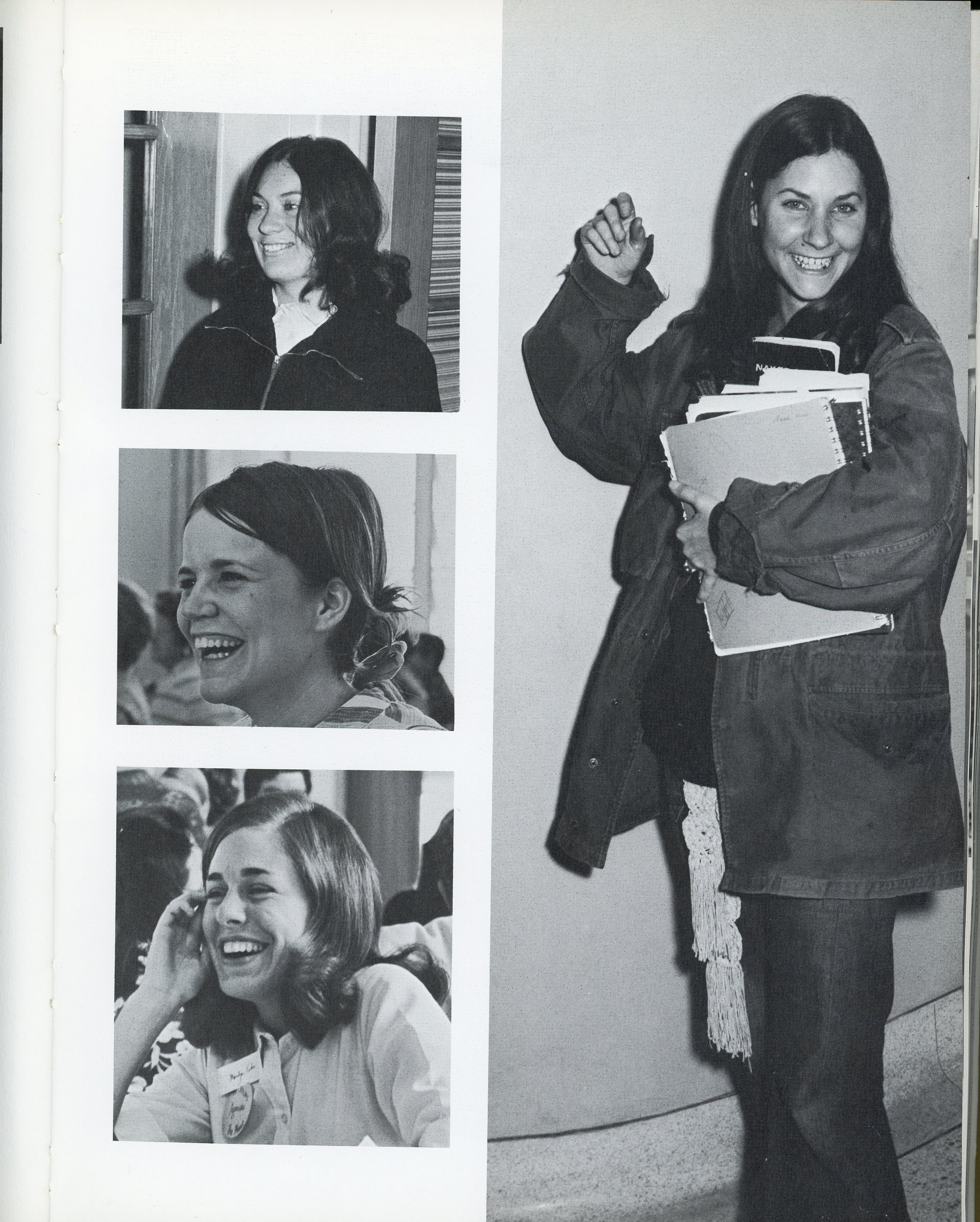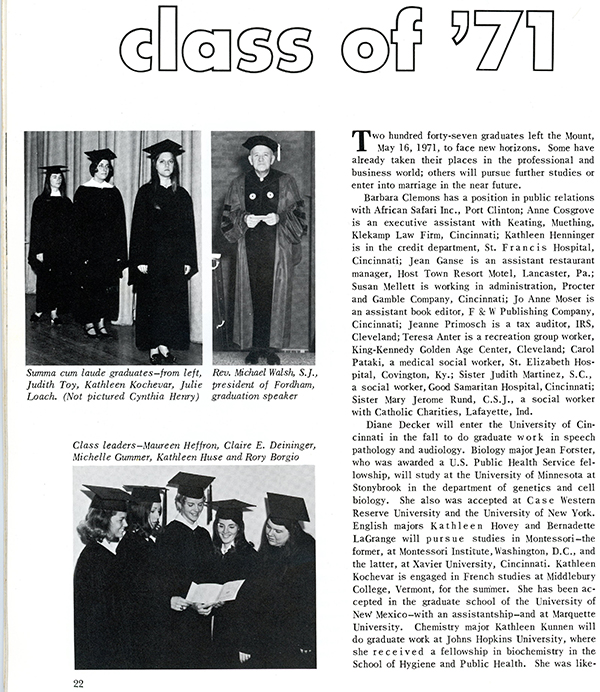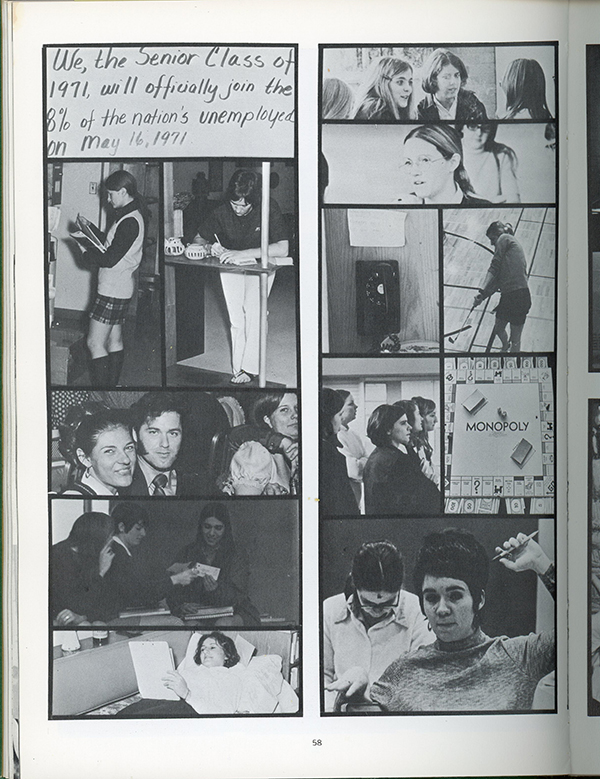 Join your Class Facebook Group to connect with classmates, learn about reunion weekend, your scholarship, and all MSJ related activities.
Reunion Volunteering
We would love your assistance to make your reunion a success! We need a strong group of leaders to make sure your class knows about your Golden Jubilee and Class Scholarship.  If you would like to be involved please contact Matt Taske at Matt.Taske@msj.edu or 513-244-4892