Thank you for joining us for the Class of 1972 50th Reunion! We hope you had a wonderful time!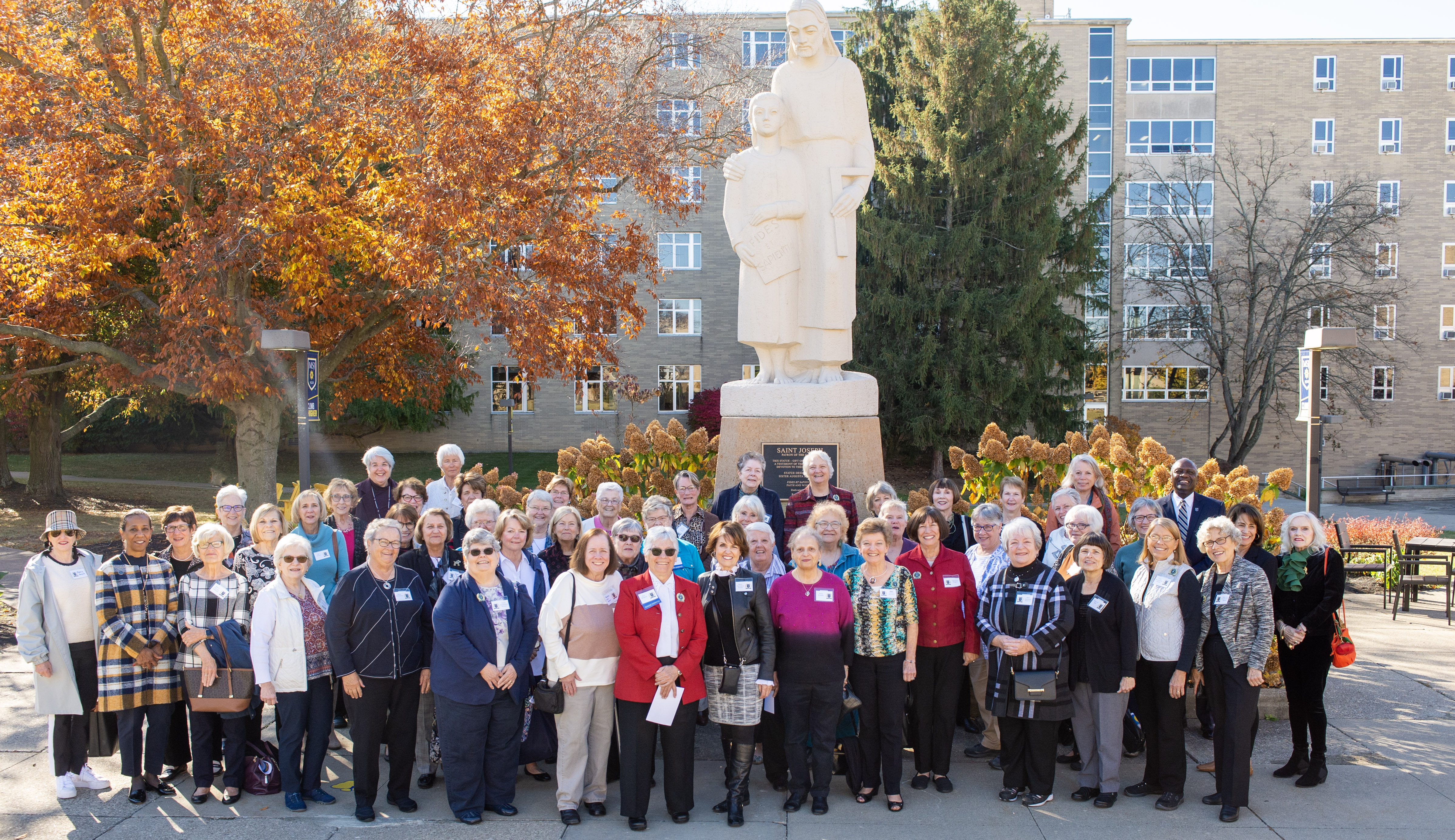 Class Gift Options 

We are so very grateful to you and your fellow 1972 classmates for choosing to celebrate 50 years since you graduated from what was then, the College of Mount St. Joseph, with a legacy gift that will impact future generations of Mount St. Joseph University students. The Class of 1972 Reunion Committee has chosen to support either the Archbishop Alter Library Renovation Project or the Mater Dei Chapel Restoration Project, which has two funds.  The Mater Dei Chapel - New Organ Fund will replace the current non-functioning organ with a new digital one; The Mater Dei Chapel Restoration Fund will update the sound and lighting system.  
As our beloved Saint Joseph statue in the quad shows on a scroll held by Jesus, "Fides and Sapientia" - Faith and Wisdom, it is fitting that your class selected to make gifts to support both the Mater Dei Chapel and the Archbishop Alter Library: our campus's physical embodiments of faith and wisdom.
Archbishop Alter Library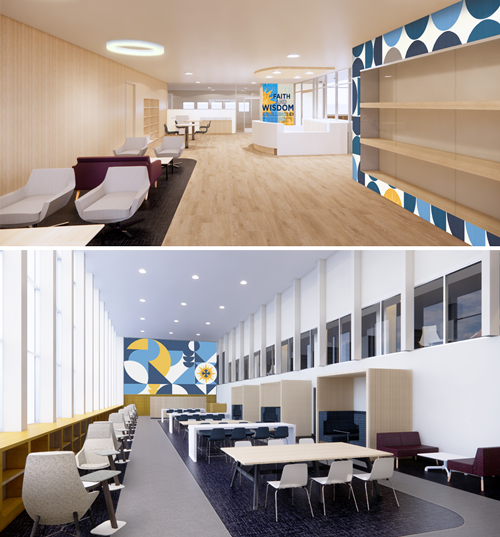 According to its mission statement, Mount St. Joseph University seeks to help students embrace academic excellence and the integration of life and learning. The Archbishop Alter Library plays a vital role in achieving these student outcomes by providing services and resources that support teaching, learning, and scholarly research.
Now, more than ever, given the hectic pace of their busy lives, students need library space that encourages study, reflection, collaboration, and creativity. They also need space that provides them with access to the information resources and the technological infrastructure they need to be successful learners and researchers. However, because the library has not undergone a major renovation in over thirty years, its current facilities are inadequate to meet the needs of students learning in the digital age.
After several months of careful consideration and fruitful discussion, the Mount has developed a plan to renovate the library to address these needs...and you too can be a vital part of this plan! 
Mater Dei Chapel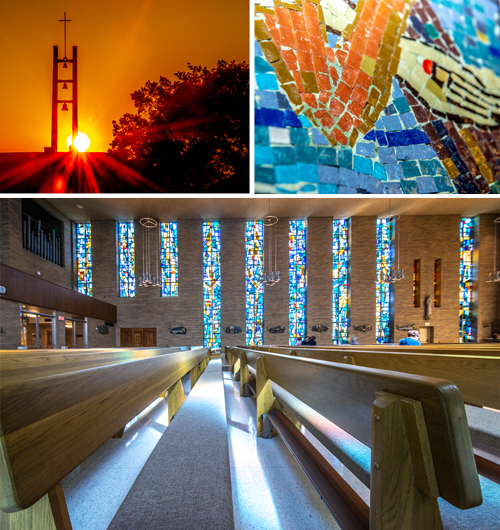 "God is light; In Him there is no darkness..." 1 John 1:5.
With interior design crafted exclusively by faculty and undergraduate students in 1962, this holy space is the anchor of Mount St. Joseph University's Catholic presence here on campus.The  Mater Dei Chapel has 28 stained-glass windows, intricate mosaic stations of the cross, and stunning marble surfaces. It is a true testament to the Mount's history.
But it is much more than just a building. A student's academic journey begins here with Convocation and is celebrated here at the Baccalaureate Mass before Commencement. It is a place for prayer, reflection, and community. Mater Dei Chapel gives so much to our students, the Mount family and the greater community.
Now, the Chapel needs your support to bring this sacred space back to its original, vibrant glory.