"What do you want to be when you grow up?" This is a question that has haunted me at all stages of my life—whether it was asked of me at 5 years old or earlier this morning.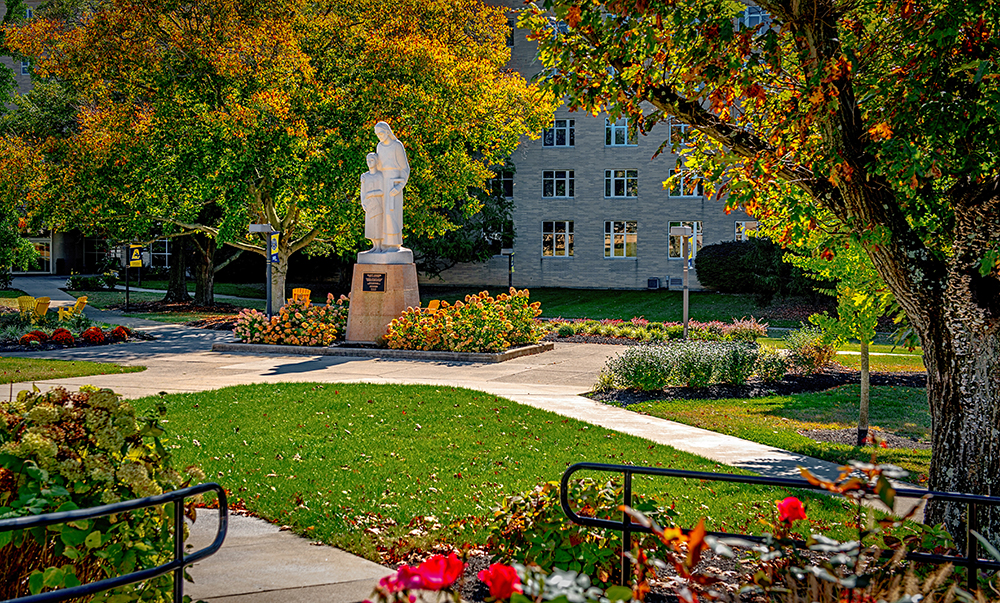 Truthfully, it's a question I still can't answer.
Let me preface this by stating that through a combination of years of hard work as well as privilege I've been able to build an incredible professional career. I'm a brand manager for a company that's been ranked Number 7 on the List of World's Top 25 Workplaces™ by Fortune Magazine.
I like my job. But this wouldn't be my answer to "What do you want to be when you grow up?" My job doesn't give me a sense of purpose, and it certainly doesn't fulfill me. But I don't think that's necessarily a bad thing.
Enter my side hustle. (Or hustles, much to my wife's chagrin.)
Before it became a trendy term that older generations and media pundits use to describe the second or third jobs millennials and Gen Z are forced to hold just to pay their bills, the side hustle was something different.
The side hustle used to be a passion project. Something you'd do outside of your day job because you actually enjoyed it. Perhaps the goal was to parlay the side hustle into an income stream, but not necessarily. It sounds cliché but the intangible benefits of having a vision and then putting in the work to bring it to life can truly be priceless.
While I've worked to build my professional career over the last 20 years it's been just as important to me to build my personal brand, mostly through side hustles.
The first side hustle I had as a young adult was writing and producing a weekly television show for a local professional wrestling company called Heartland Wrestling Association. We had a 60-minute weekly time slot on CW affiliates throughout the state of Ohio 52 weeks a year. This occupied every single weeknight and most weekends of my life for 3+ years. It was work I did pro bono, but the experience was priceless. I was living my childhood dream while balancing unsexy temp jobs to try to pay the bills.
It was this role that would see me: 1.) Interview with Stephanie McMahon for a role at WWE [World Wrestling Entertainment] on the creative team (I wasn't hired) 2.) Get the privilege of working with some of wrestling's future biggest stars, including LA Knight and Jon Moxley (the latter whom I bestowed with his ring-name).
After a few years and the rejection from WWE, I decided that I needed to focus on earning a livable wage. I was tired of sleeping in a twin bed and needed to save up to buy a ring for my partner Elizabeth Buchanan Cummins '02.
I pivoted from temp extraordinaire to a full-time role as a copywriter at a Cincinnati-based advertising agency. It was more fun than data entry, but I was still writing copy to try and sell people products like perfume, soy sauce and motor oil.
The advertising work led me to an opportunity in Chicago. The agency was much larger and more prestigious (so many creative excellence awards!) but working on brand and new device launch campaigns for BlackBerry wasn't quite fulfilling my creative bucket.
It was the late 2000s/early 2010s and as a nation were obsessed with reality TV shows like "Jersey Shore," "Real Housewives" and "The Amazing Race." I wanted in on it. While I knew nothing about Hollywood, I was confident in a concept I had, and Mansformation was born. Part comedic/reality, part mission-based, I'd work with a celebrity coach to learn stereotypical man skills.
It started as a web series on YouTube. After a few short-form episodes I felt a need to prove it out as a 30-minute episode. After a reluctant Levi Johnston (he was relevant around the time of the 2012 Presidential election, look him up) agreed to be my celebrity coach, I packed up and headed north to Alaska to film a camping and bear hunting expedition as a full-length pilot.
Though I had no success in shopping the final product to production companies in LA, I formed a friendship with Levi, spent five days in the Alaskan wilderness, and the bear we hunted is now a beautiful bearskin rug at my cameraman (aka friend Curtis's) home.
In 2014 I decided to enroll in a local renowned comedy institute's stand-up writing and performing class. Six weeks later I "graduated" and began performing stand-up comedy. I would go on to produce open mics and showcases where I've been fortunate enough to share the stage with talent well outside my league, including Megan Gailey, Jiffy Wild and Josh Wolf while also regularly bombing on stage.
When COVID hit, stand-up comedy slowed. And I felt like it was a travesty that I was one of the few white males in the world without a podcast. "Fast Friends with Logan Cummins" was born. Each episode was structured in three rounds and chronicled my attempt to make friends with guests from all walks of life by the end of the episode. I was able to become "friends" with guests like "American Idol" winner Kris Allen, Abby Lee Miller from "Dance Moms" and Olympic silver medal skier Nick Goepper. I severely underestimated the amount of time it would take to line up a weekly guest, record, edit and distribute a podcast, so "Fast Friends" was sunset after one year.
In 2022, my best friend Jarrod Rollins '03 and I decided to start our own professional wrestling promotion. It was something we'd talked about since we lived together in the spider-infested apartment off of Anderson Ferry as sophomores at The Mount. I won't drain that experience as he's done an incredible job of recounting its inception in an article for Dateline last year.
Would I be more successful in my professional career if I hadn't taken on these side hustles alongside my 9-to-5? Maybe.
Would I be successful to outsiders yet internally feel as though I'm lacking purpose if I had taken that route? Absolutely.
And I know that's something I don't want to be.
Logan Cummins '03 majored in Communication Arts with a minor in Written Communication. He wrote for "Dateline" for two years at Mount St. Joseph and served as Associate Editor his senior year.