Megan Winders is a double major in Criminology and Psychology, a Co-op at the Delhi Police Station, and a member of MSJ's women's lacrosse team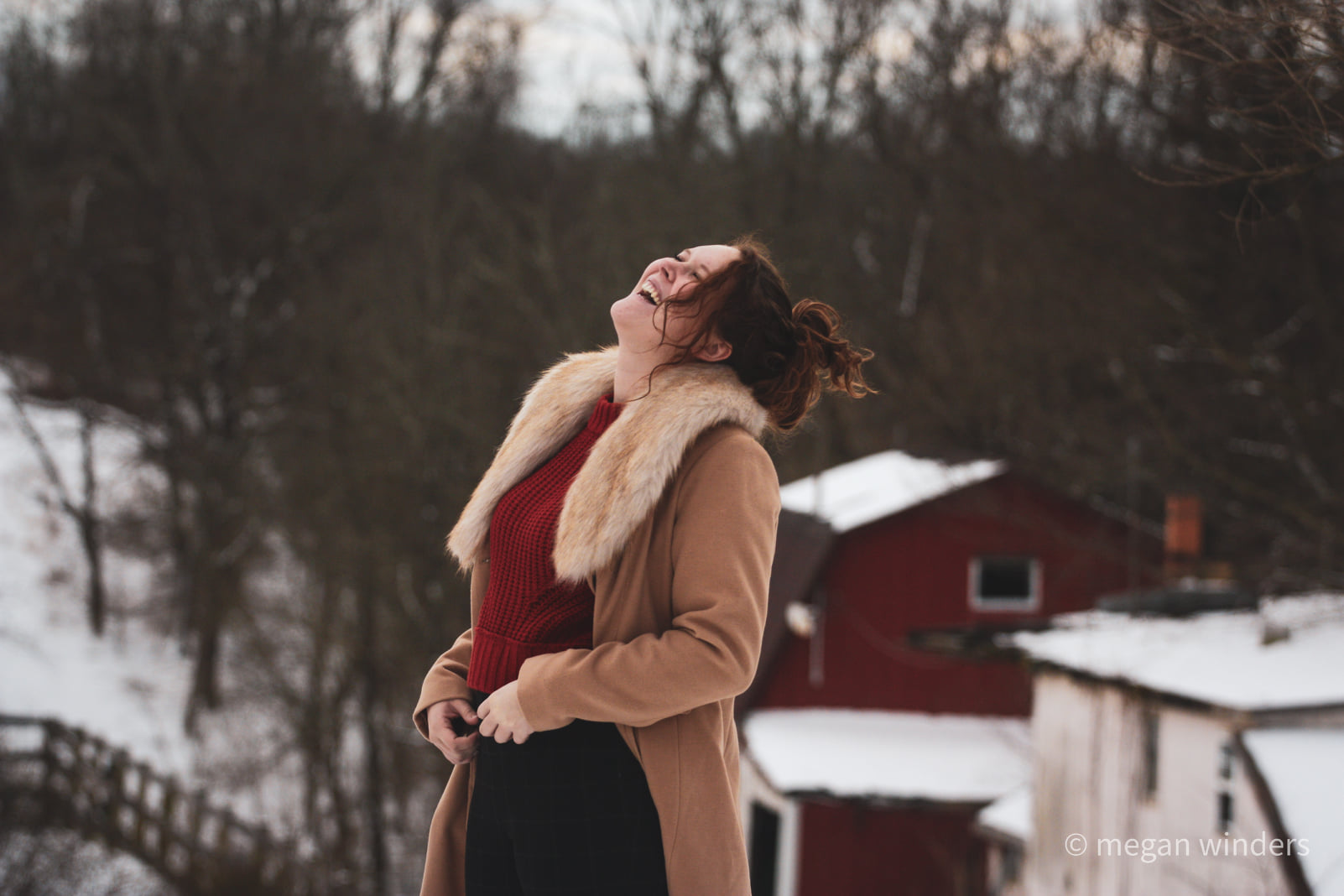 Student Q&A:
1. What is your graduation year and major(s)/minor(s)?
I am a double major pursuing my Bachelor of Science in Psychology and Criminology, with a concentration in Victimology and a minor in Forensic Science. My graduation class is May 2024.
2. What inspired you to pursue your major(s)?
There are multiple factors throughout my life that caused me to choose my majors. One instance I can think of is simply always wanting to help those in times of need and realizing that the criminal justice system has always been focused more towards the criminal side of things and it is just now starting to give more light on the victims. Throughout my time so far I have changed my focus of not just wanting to be a detective, more specifically a FBI Profiler from watching Criminal Minds in high school, but now knowing the channels I wish to pursue to be able to achieve my goals and hoping one day to work in the missing and exploited children division as well as the sex trafficking at the federal level (FBI, Secret Service, Marshals, etc.).
3. Why did you choose the Mount?
I chose the Mount due to it having such a good criminology and psychology program and after just one visit I knew that MSJ was where I was going to call home; in fact, I only toured the Mount. I feel that the ability to get to know your professors and have the connection throughout lectures truly helps a person understand the topics and get the help they need, I know personally that is the case for me. When I am struggling to grasp a concept and my professor can see my confusion they will ask me what I am not understanding, my friends that go to large universities do not have this same experience. Also, you can't beat the parking situation as well.
4. Is there a professor/instructor that helped your development as a person?
I wish I could say that there is just one specific instructor that has truly helped me but in reality, all of the professors for both of my majors have had such a profound impact on me. Dr. Henson has helped me develop tremendously in victimology and shaped my passion for it, as well as always making sure we are putting mental health first as well. Dr. McDonough with her pencils but also being one of the main factors that have me hoping to be able to obtain my doctorate in clinical psychology. Dr. Lawson taking the time to really break down the concepts for all the statistics no matter how much I hate it. Dr. Rivolta being my advisor and helping shape my entire college career and making sure that all my goals are obtained. As well as Dr. Carter who was the first person from either department that I met and really solidified that I was coming to the right college.
5. Do you co-op/intern? If so, where?
For co-op's/interning I actually technically work/ co-op at the Delhi Police station as a police clerk. I also will start in September a clinical psychology practicum at Cincinnati Children's Hospital for the academic year.
6. What is your involvement like at the Mount? Extracurricular activities, major projects, etc. that you would like to share.
For involvement at the Mount, I actually play lacrosse for the women's team, this is my third season on the team. I absolutely love playing with such amazing teammates and coaches.
7. How would you rate your educational experience at the Mount so far?
If it is not obvious, I would rate my educational and overall experience at the Mount as amazing. I feel that I absolutely chose the right college to go to and that by going to MSJ it has set me up for great things in the future and is already opening so many doors for me.