Ohio Campus Compact honors Anthony (Ant) Wright with the 2023 Charles J. Ping Student Service Award for his co-op work as an Americorps/Student Resource Center Coordinator running the Lion's Cupboard at Mount St. Joseph University.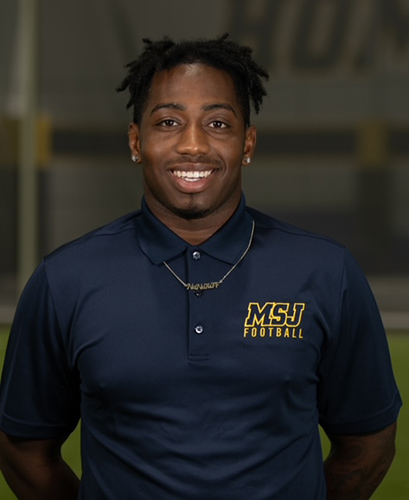 The Lion's Cupboard is a cost-free on-campus food pantry that works to provide students with resources they may need throughout their college experience. In addition, Wright coordinates events to promote the pantry and spread awareness of this resource on campus. He organized the "Gettin' Dirty for a Cause" fundraiser with a pie-a-thon to raise donations for the food pantry--a huge success.
Wright is honored for his outstanding leadership and contributions to community service among his MSJ campus community.
"Ohio Campus Compact is honored to recognize student leaders from across our great state as Charles J. Ping Student Service Award winners for 2023," says Executive Director of Ohio Campus Compact, Stephanie Dodd. "These students are future leaders in our communities and exemplify social responsibility and commitment to improvement of campus and community life."
Read Anthony's Heart of a Lion story here, where he overcomes challenges and achieves academically, spiritually, and athletically at Mount St. Joseph University while running the Lion's Cupboard and maintaining a high GPA.
For more information, check out the original article: Ohio Campus Compact: 2023 Student Ping Award Recipients Announced
On behalf of Mount St. Joseph University, congratulations on your recognition, Anthony!