This year, MSJ Board of Trustees member Jackie Reau was recognized in the Women who Mean Business program for Cincinnati Business Courier where she answers some questions about her position as CEO of Game Day Communications.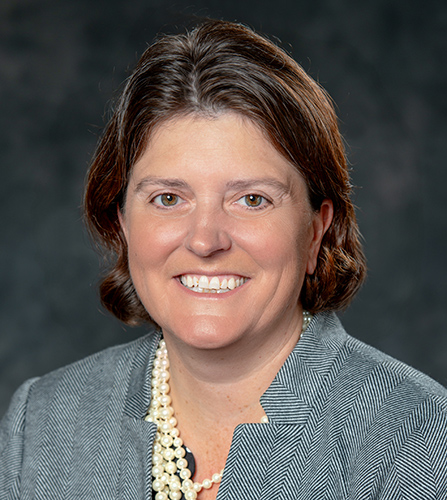 In the weeks leading up to the Super Bowl, the city of Cincinnati garnered $4 billion in media exposure, and much of the credit goes to Reau and her team. Game Day Communications created the concept for the Cincinnati Media Center at the Super Bowl LVI in Los Angeles. The center, which was located a mile from SoFi Stadium, provided a space for Cincinnati leaders to tell the city's story at the nation's largest sporting event. Reau's team likewise spearheaded the region's bid to host World Cup matches in 2026 and launched Cincinnati Fear, a professional esports team.
What inspired you to shift your focus to sports marketing?
Early in my career, I was very fortunate to work at the Christ Hospital and the Cincinnati Art Museum, two venerable organizations in our city, where I learned from many great leaders. When I turned 30, I had the "a-ha" moment that I wanted to work in sports media, but I love living in Cincinnati, so I didn't want to move for a new role. In my mind, there were only two great media jobs in town--at the Reds and Bengals--and those guys weren't leaving their chairs anytime soon. So on a cocktail napkin, a business plan was born where I could combine my passion for sports and entertainment with my profession of public relations. Game Day was born on July 1, 2002, with my business partner, Betsy Ross, who had been an anchor at ESPN. 
What's the best part of your job?
I enjoy connecting people who have like-minded missions or business objectives to do great things together. I love seeing a client collaboration come to life to benefit both organizations.
What advice would you give to someone interested in pursuing a career like yours?
Hustle every day. Being a small business owner is not for the faint of heart. It takes grit, a strong work ethic and innovation. Those who are interested in starting a small business should be able to "look around the corner" to spot trends and new ideas and have the moxie to implement and activate them to fulfill a business objective.