Benita Thomas…A MAGELIN Student Serving Others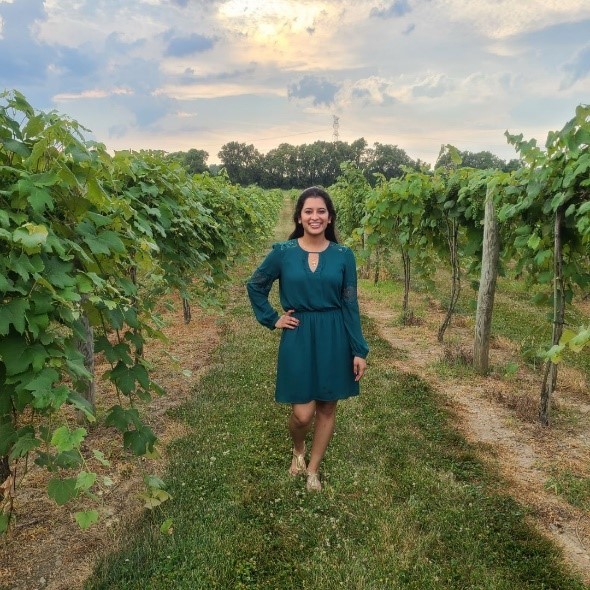 Benita Thomas, a 4th semester MAGELIN student, has been an inspiration to others throughout her time in the MAGELIN program.  While maintaining a 4.0 GPA, Benita has also made it a priority to serve others.  Benita, who moved to Cincinnati from Texas for the MAGELIN program, has been able to participate in service experiences on the weekends, and has made nursing and caring for others her life's passion.  Benita's describes a few of her experiences below!
Community Gardens
 This opportunity came about back in our 2nd semester Population Health course when our group was assigned to Walnut Hills for our community assessment project. One of our key informants for our project was Gary Dangel, the Food Access Coordinator for the Walnut Hills Redevelopment Foundation and founder/co-manager of the Grow06 community gardens- an initiative implemented to target the growing food desert and food insecurity in Walnut Hills through gardens built near low socioeconomic neighborhoods. The volunteers and residents who ran the garden cultivated nutritious organic veggies, fruits, and herbs. Many of the residents who previously had limited access to healthy nutrient dense food due to the closure of their local Kroger, now had the opportunity to invest in their health and wellness without having their bank take a hit. I had the chance to witness this firsthand when I reached out to Gary and volunteered with him at the Taft Garden, one of the eight Grow06 gardens. I remember one encounter that stood out was when a resident came to the garden to pick some spinach and said her recent blood work indicated she was anemic. Her doctor encouraged her to try and incorporate more iron in her diet and since then she'd been coming to the gardens to do just that. It was pretty amazing to see the passion and enthusiasm Gary and other residents had in this initiative and the impact it was having on the lives of the community. I really enjoyed that experience!
Servants To The Least of These -Homeless Outreach
I helped facilitate food distribution of hot, freshly prepared meals every Saturday morning and also donated some nutritious items like fruits and granola bars to hand out to the dozens of homeless who gathered there. Beyond providing meals we also spent time in fellowship, prayer, and in conversation- each encounter always left me feeling so moved, inspired, and thankful for the opportunity to be there. I've always been passionate about the homeless and experiences like these have further fueled my dream of serving them.