Mount St. Joseph University Student, Addaleigh Conley '24, Describes Her Mount Experience As a Double Major in Psychology and Liberal Arts.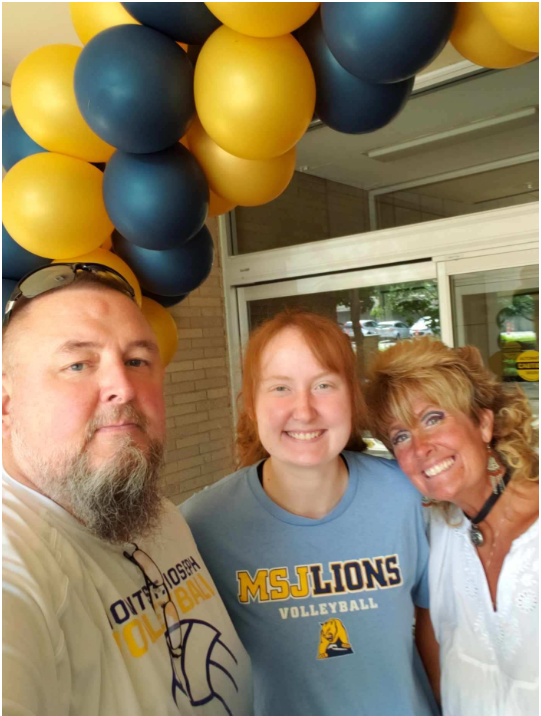 1. What is your graduation year and major(s)/minor(s)?
Psychology and Liberal Arts with a literature focus (double major), graduating in 2024.
2. What inspired you to pursue your major(s)?
I find both interesting to learn about and they are different enough to cover a broad range of topics while still playing into each other. I love being able to draw on each of my majors' areas of knowledge to enhance my learning experience in each.
3. Why did you choose the Mount?
The small class sizes and the community drew me into the Mount along with the athletics.
4. Is there a professor/instructor that helped your development as a person?
I would say that my advisors, Drew Shannon and Jim Bodle, who have also been my professors for many classes, have pushed me to develop as a student and a person.
5. What is your involvement like at the Mount? Extracurricular activities, major projects, etc. that you would like to share.
I am on the Mount's women's volleyball team and during off-season I work in the learning center as a writing tutor.
6. How would you rate your educational experience at the Mount so far?
My experience at the Mount has been great so far, especially with the wide variety of classes I get to take as a double major.