Mount St. Joseph University Student, Eve'Lynn Jackson '24, Describes Her Mount Experience As a Liberal Arts Major with Minors in English and Creative Writing.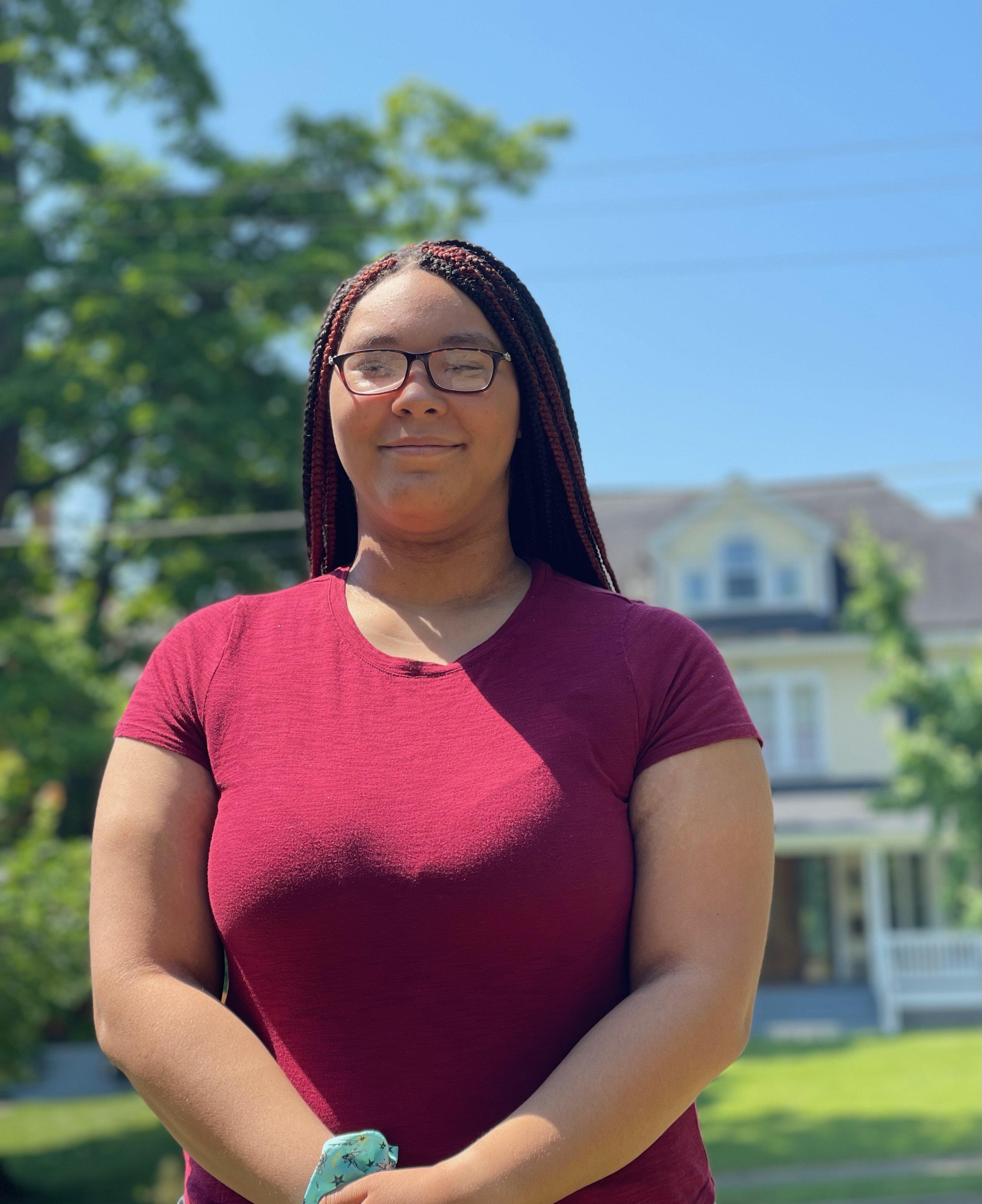 1. What is your graduation year and major(s)/minor(s)?
My graduation year is 2024 with a major in Liberal Arts along with minors in English and creative writing.
2. What inspired you to pursue your major(s)?
I heard that Mount St. Joseph had a great English program and when I went to find an English major, they didn't have it. They had Liberal Arts so I googled what Liberal Arts was. Found out it involved English but many other things as well. I thought it would make me a well-rounded individual so I chose it.
3. Why did you choose the Mount?
I heard great things about Mount St. Joseph in the past, they always came to my high school. I came to visit the University and learned that it was a small campus which makes it feel like home. After visiting the University my heart was set on a small nice University where I could stay home and take care of my grandma without leaving the state, it was a win-win in my eyes.
4. Is there a professor/instructor that helped your development as a person?
Yes, Jeff Hillard and Elizabeth Barkley. They both shined a light on writing I didn't know I could have. They have helped me grow as a better reader and writer as well and I thank them both for that.
5. What is your involvement like at the Mount? Extracurricular activities, major projects, etc. that you would like to share.
I am in the club Lions-on-line, I am a member of the band, I was an orientation leader for incoming freshmen last summer, and I published work in Lions-on-line as well.
6. How would you rate your educational experience at the Mount so?
I would rate it a 100 and if I could go higher than that I would. This University feels like a second home to me. The professors care about their students. They take the time to personally check on you and they push you to succeed. In all honesty, I wish I could go back in time and choose this University sooner because I have so much love for this place that my heart just beams thinking about how I got here.