Seventeen students from Mount St. Joseph University will help C.O. Harrison students with their homework twice a week to fulfill their math practicum.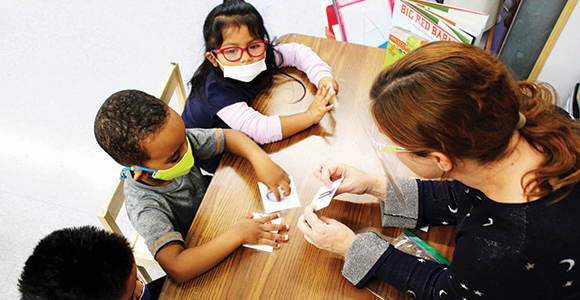 This semester, MSJ education sophomores are Lighting the Way to give back to young students in a classroom setting before graduation.
Each pairing up with an elementary teacher from C.O. Harrison Elementary School, MSJ students will work in their classrooms alongside them, providing elementary children extra help while helping MSJ students gain real-world experience.
"I want them to have a strong sense of what works in a classroom, how you engage children in instruction," Lucie Collier, undergraduate education instructor at the Mount tells Local 12. "They're going to be required to do lesson planning. They're also going to be required to apply evidence-based practices to what they're doing, and then there's a lot of reflection work and one of the things they keep is a reflection log -- what went well, what didn't go as well and what I'm going to do to change and keep improving what I'm learning to do as a pre-professional teacher."
Junior Cam York at Mount St. Joseph University completed his practicum in 2021. He says completing the practicum helped solidify his decision to pursue the teaching profession.
"When I got into the classroom and started working, and, you know, talking to kids, having interactions with different kids, it just set in stone. I was like, you know, 'You're doing the right thing. You know this what you want to do,' and it was just, I don't know, I felt like, as soon as I walked out the door, I felt like there was like a golden beam of light that was just like on me," York said.
To read more details about this initiative, please visit "Local 12: Local college and elementary school partner to give students extra help, experience."
Watch C.O. Harrison Elementary School & Mount partnership footage below: